Galaxia Pentagon
This bundle include one copy of every Galaxia deck released.
In stock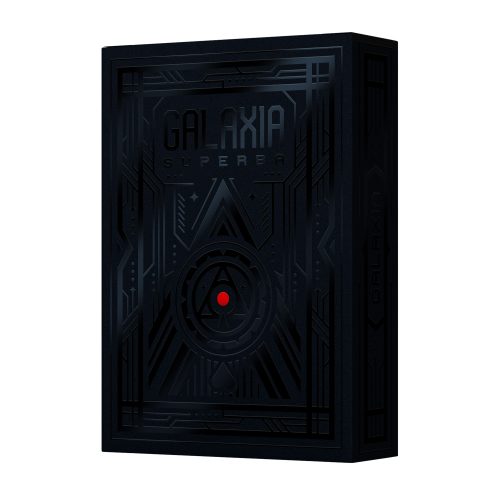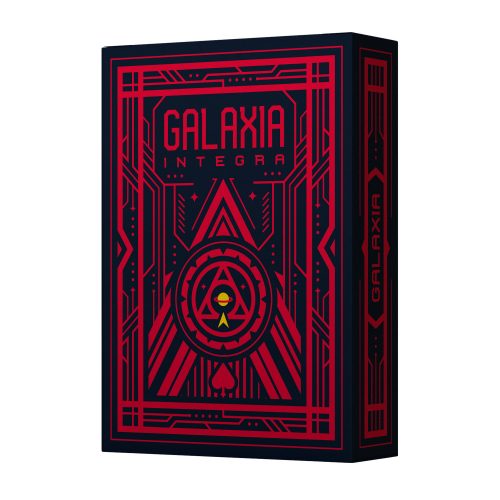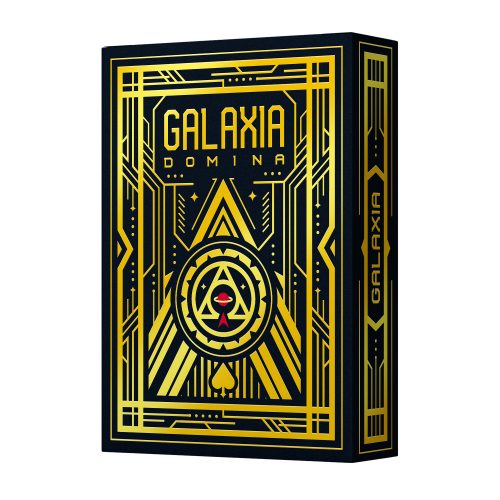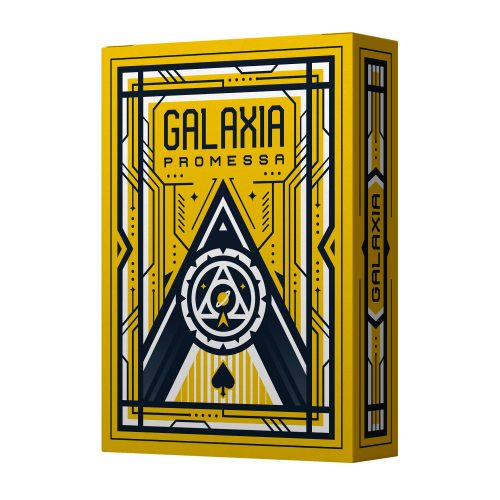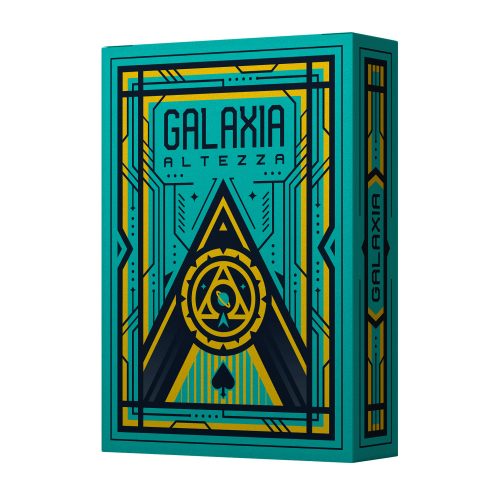 Description
Galaxia is a series of playing cards by Thirdway Industries, inspired by dystopian Sci-Fi novels of the 1950s and 60s.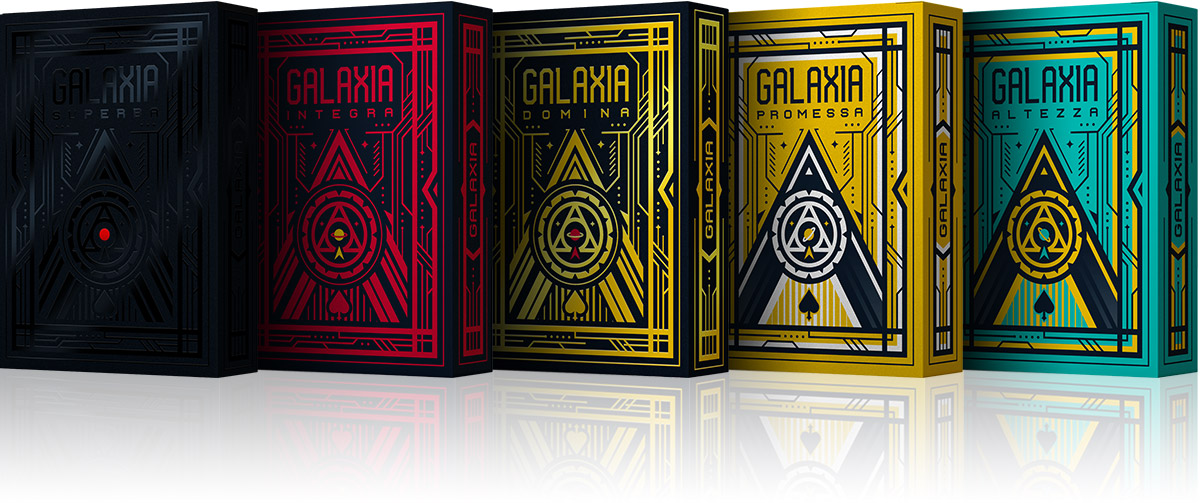 There are five decks in the Galaxia series: Galaxia Promessa, Galaxia Altezza, Galaxia Integra (Limited), Galaxia Domina (Limited) and Galaxia Superba (gilded, limited).
Apart Domina and Integra, who share the same cards, the other decks are completely different. Here are the Promessa, Domina/Integra and Altezza backs: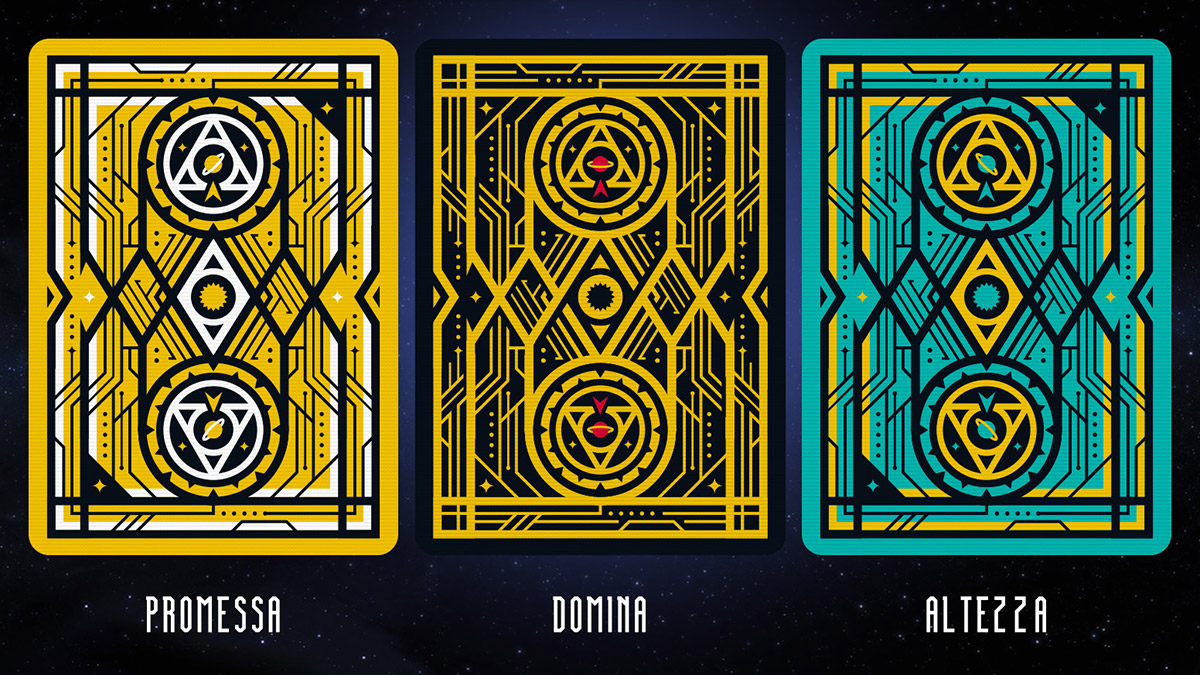 And the same court in the Promessa, Domina/Integra and Altezza version: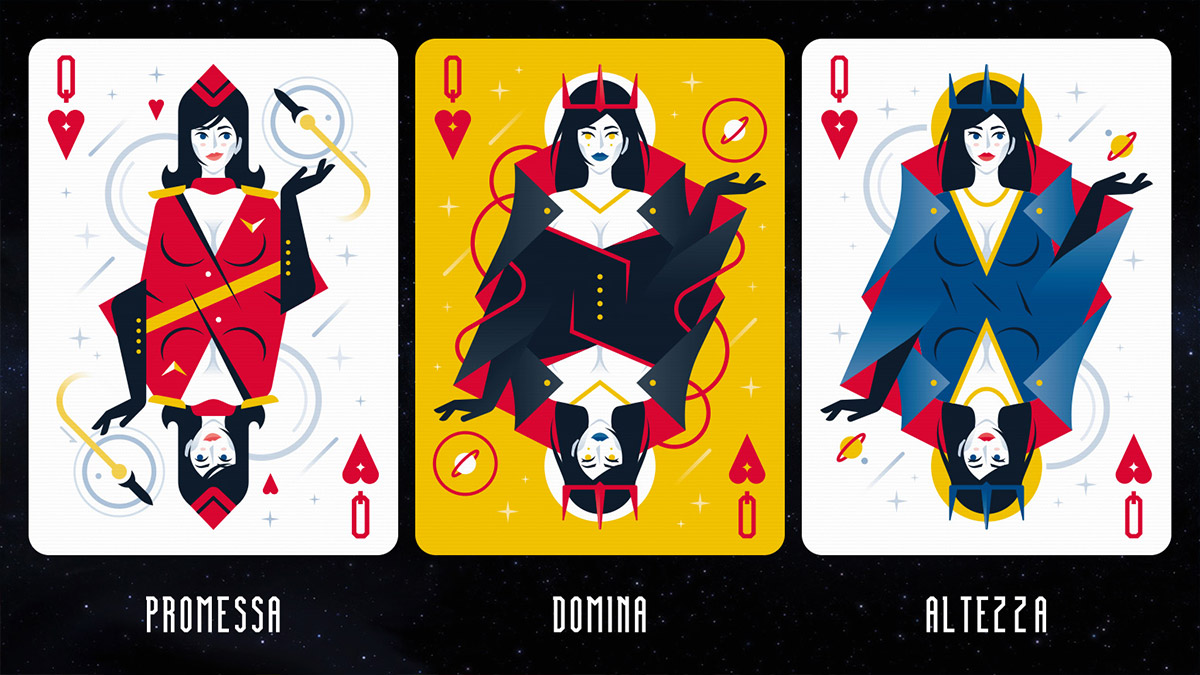 Galaxia tells the story of a journey of two spaceships – Promessa and Domina – to a new planet, Terra-2.
The ships were built from the former totalitarian government of Earth, now called the "Galactic Federation".
A space travel is long and dangerous, so the Federation will do anything in their power to reach their destination safely and colonize their new home.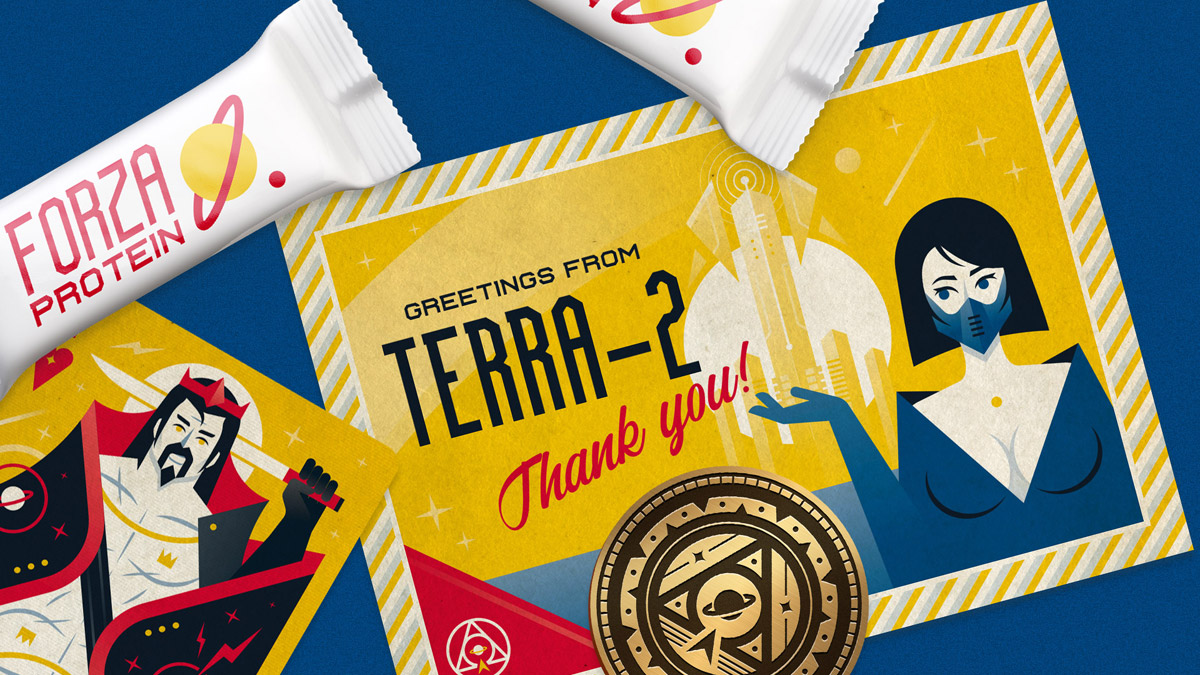 Altezza is the first human outpost on Terra-2. The flagship city itself is primarily made of the SSC Promessa, which was landed, secured, and reconfigured as a land-based city. The city is developed vertically, comprised of several skyscrapers and a vast central Tower which reaches the cooler upper atmosphere.
Galaxia is the direct sequel of my Order series, and brings the dystopian of a totalitarian government in Space.