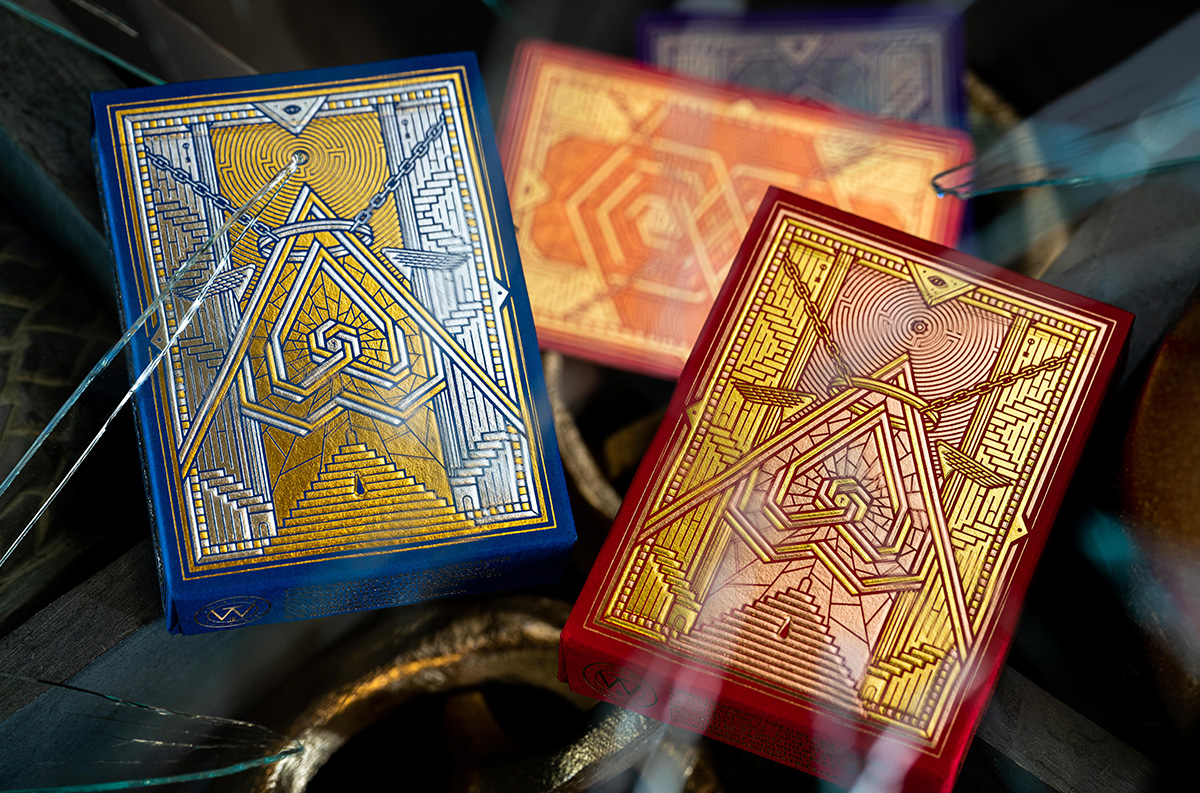 Memoria tells the story of a nameless protagonist in search of his lost memories. As you experience Memoria, you become the protagonist—each card is designed to summon your own real, personal memories through symbols.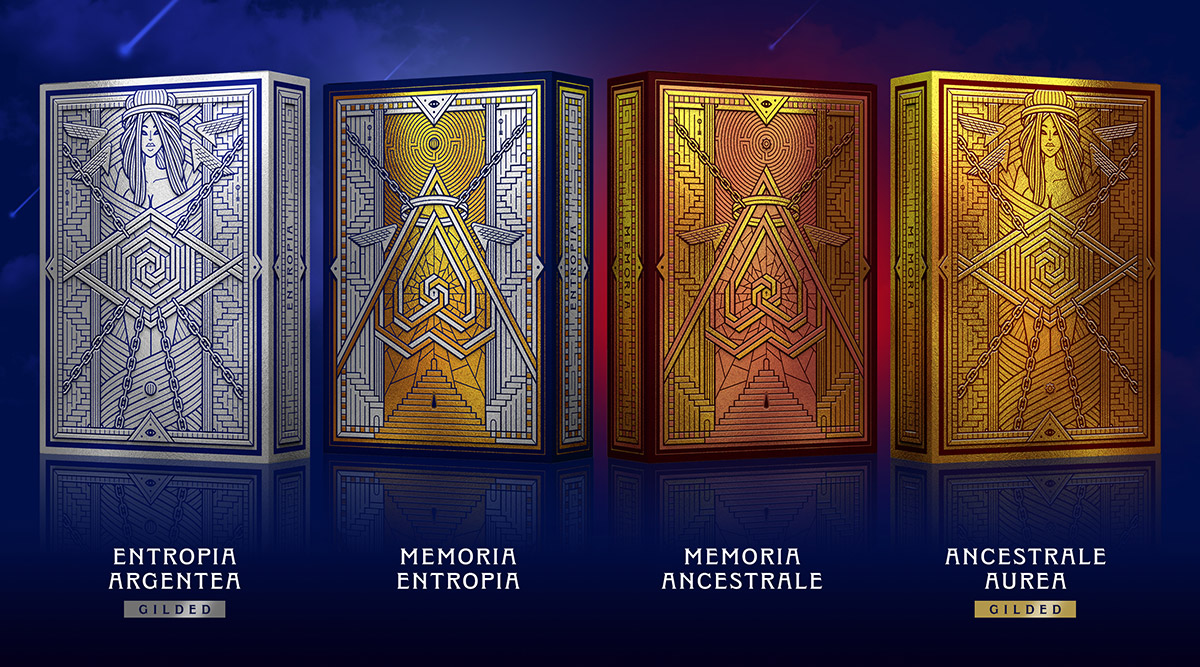 There are four decks in the Memoria series: Ancestrale and Entropia are printed by Cartamundi with foil on card backs and luxury, custom tuckboxes made in Italy by Boschiero&Newton. The boxes are printed on premium matte paper, including two layers of foil, embossing and inner printing. Argentea and Aurea are the gilded editions of the campaign – limited to 888 decks each. The tuck boxes for these editions are experimental, printed on Gold and Silver Mirror paper.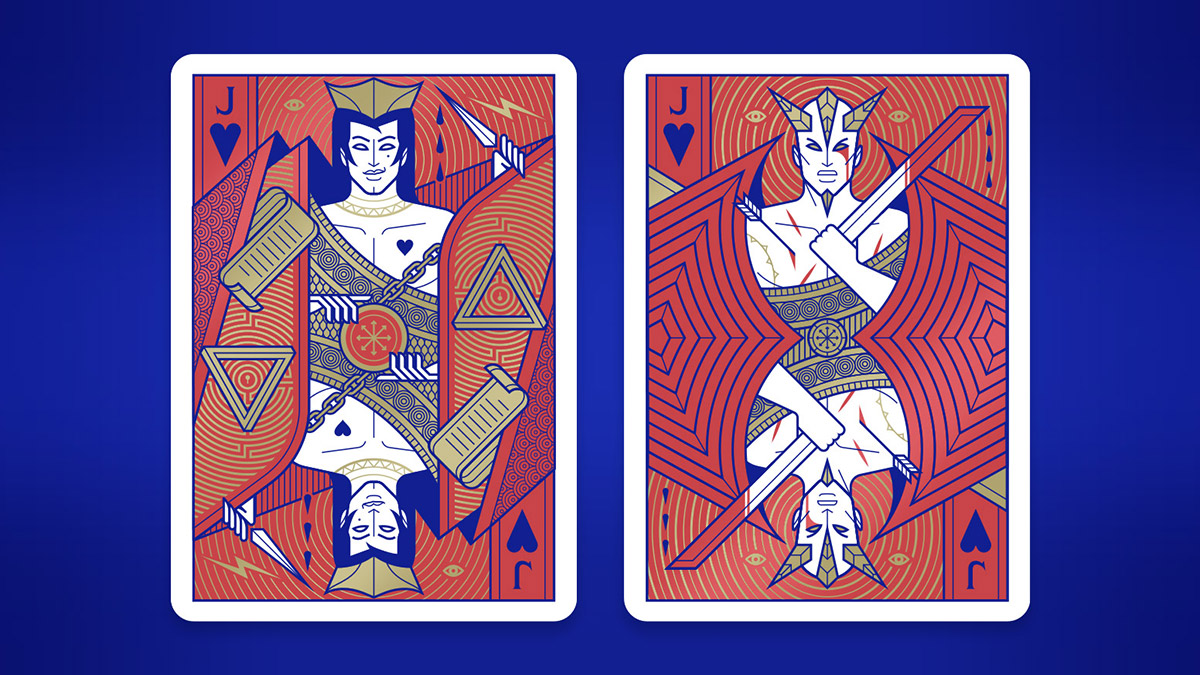 Ancestrale and Entropia feature completely different court cards – for example, the Ancestrale Jack of Hearts (left) is the "Memory of Betrayal"; the Entropia Jack of Hearts (right) is the "Memory of Hate".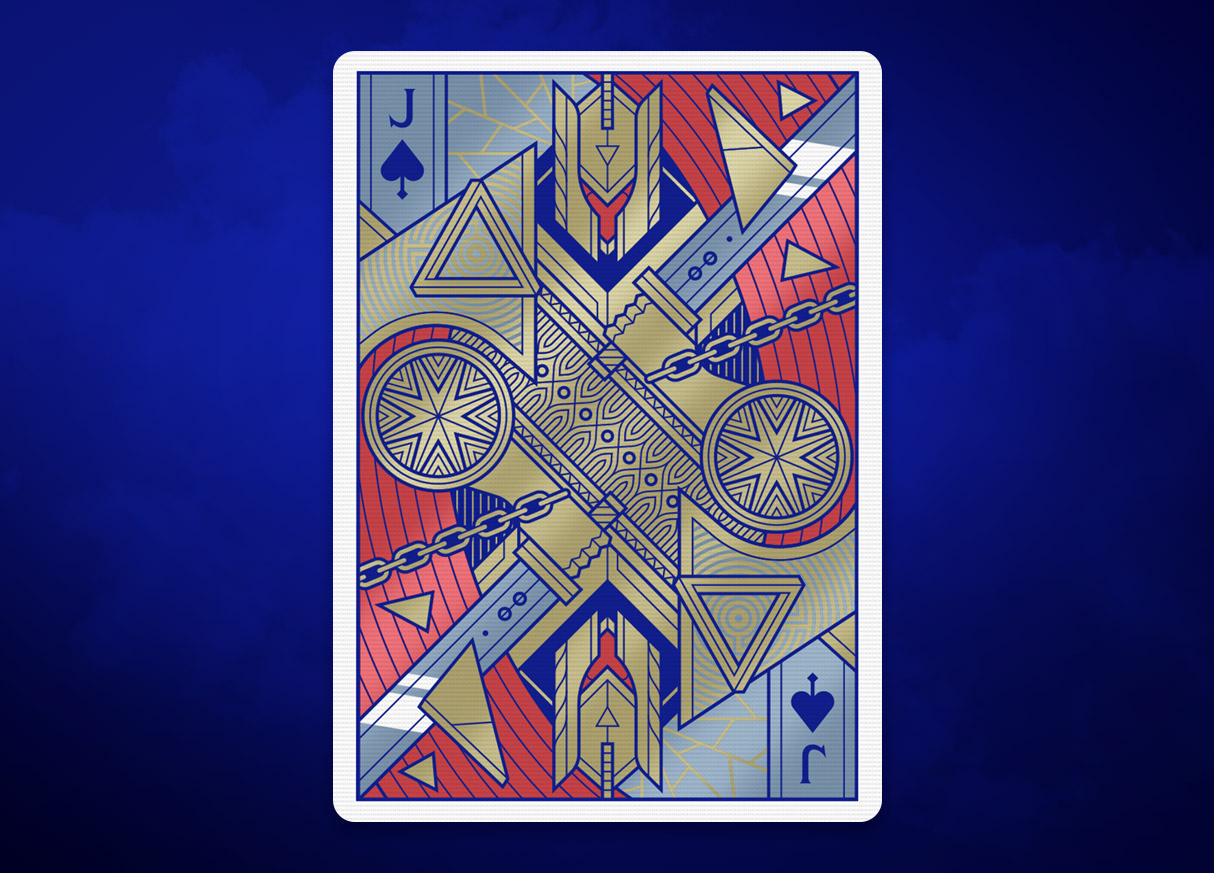 Each court card represents a lost Memory. For example, "Memory of an Enemy" represents the person or thing that challenged you most in life.
A faceless soldier wielding a massive sword in a gauntleted hand; his head is bowed toward you and his blade has already broken a piece of your world. He represents the person or trial that challenged you most in your life. Whether you won or lost the challenge against the Enemy, the battle against him changed you forever. This defining moment often leads to a permanent Fracture. Despite the destructive and violent nature of this Memory, however, the Enemy can also herald a time of necessary rebirth and healthy growth.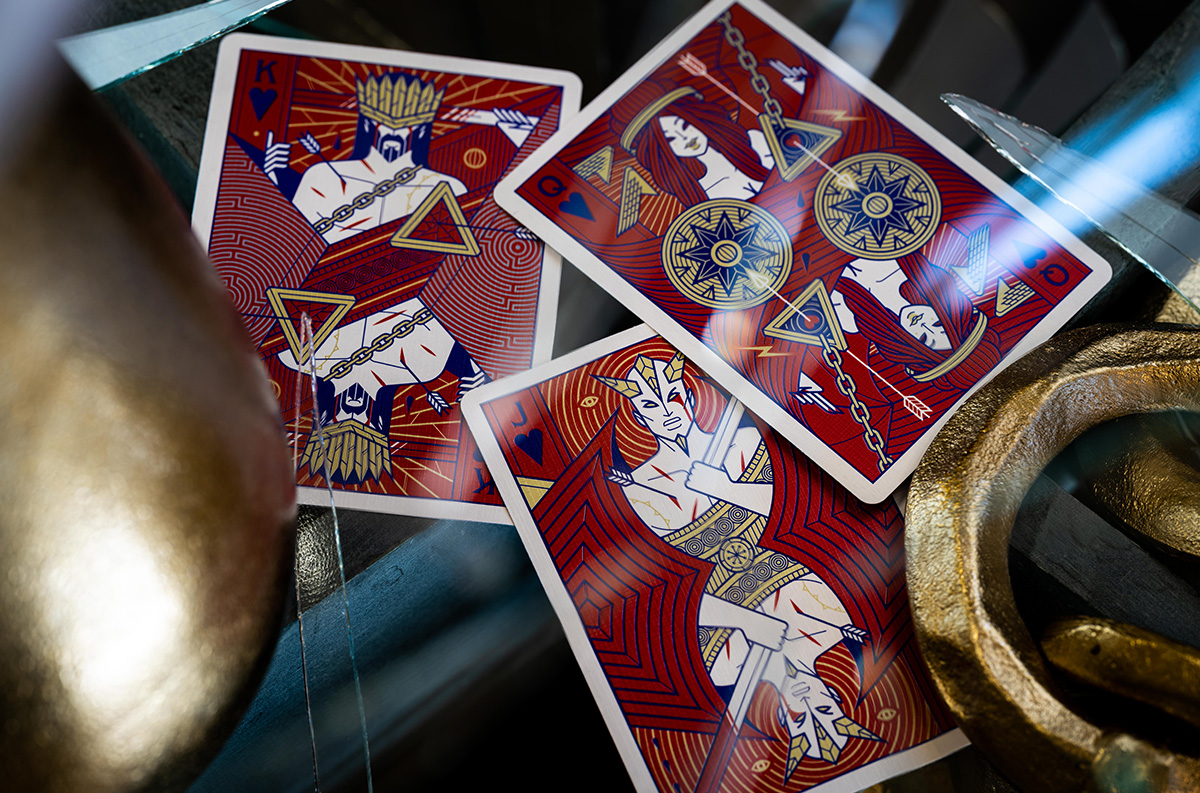 If you have questions, write me at giovanni@thirdway.it
This store's orders cannot be refunded – check carefully before you buy!
Coupon codes cannot be applied after an order is made. However, if you had one but you forgot to use it, contact me at giovanni@thirdway.it and I will give you a credit code.