Heartless tells the story about the Nether, a wild version of Hell populated by moronic Imps, hot demonesses, and fierce devils who've lost their dark hearts.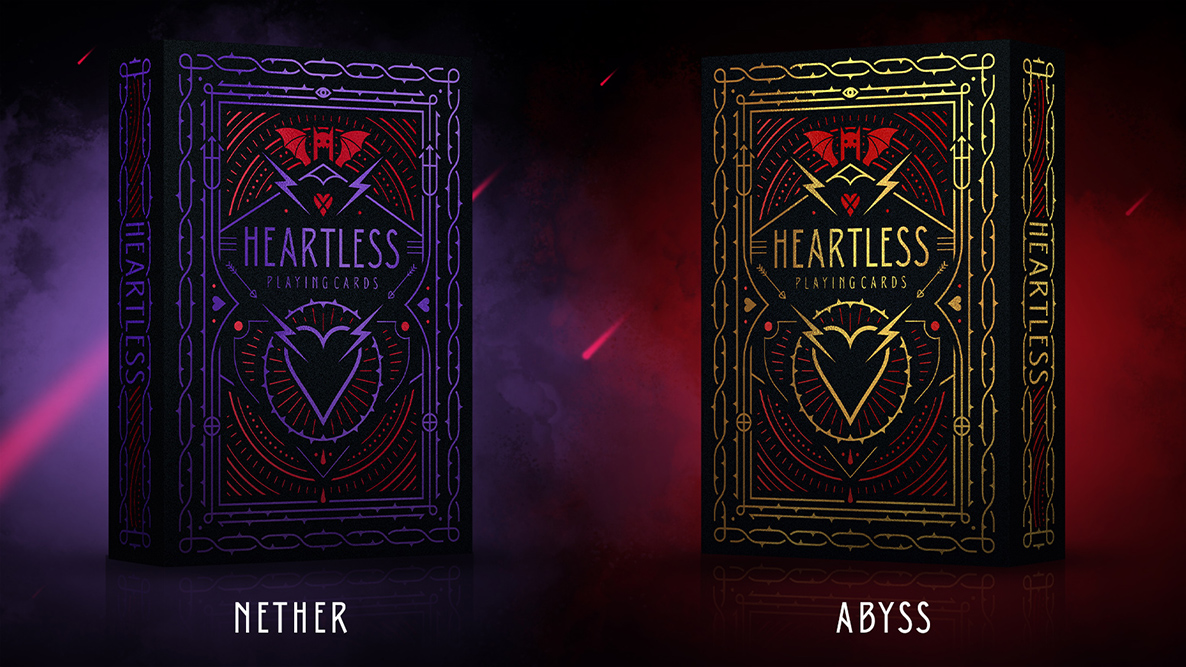 The main decks of Heartless are Abyss, printed by Cartamundi, and Nether, printed by LPCC. Both decks are rare and luxurious, but Nether is more limited (only 888 printed), lavishly gilded, and boasts two hot foils on the card backs! Wo-hoo!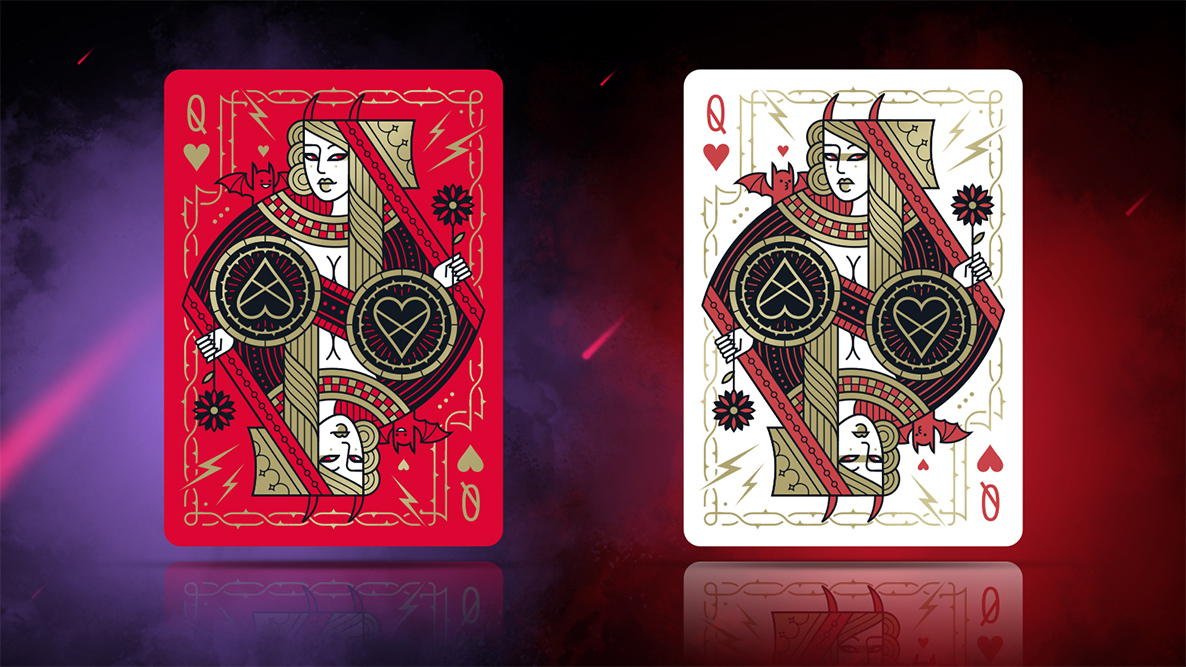 Apart from the red or white backgrounds, the faces of Nether and Abyss are similar, but not exactly the same. There are small differences. Can you spot 'em all?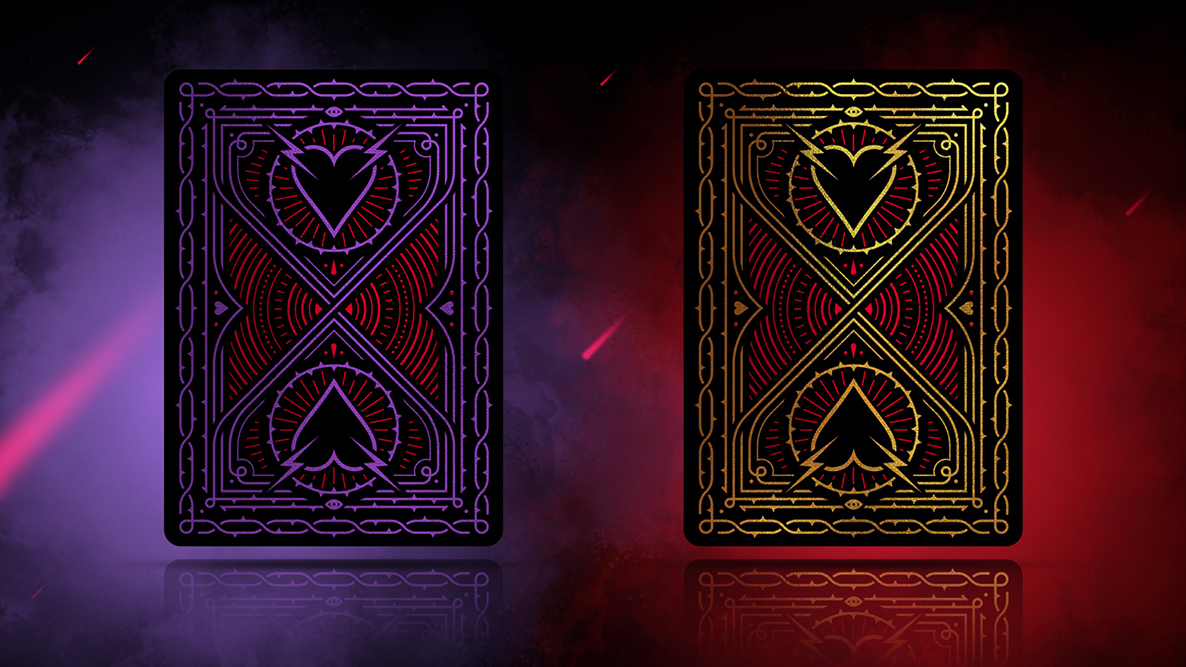 If you like your decks shiny, you're gonna love this: the card backs are an ode to foil. The Abyss back sparkles with a single layer of gold foil and red ink.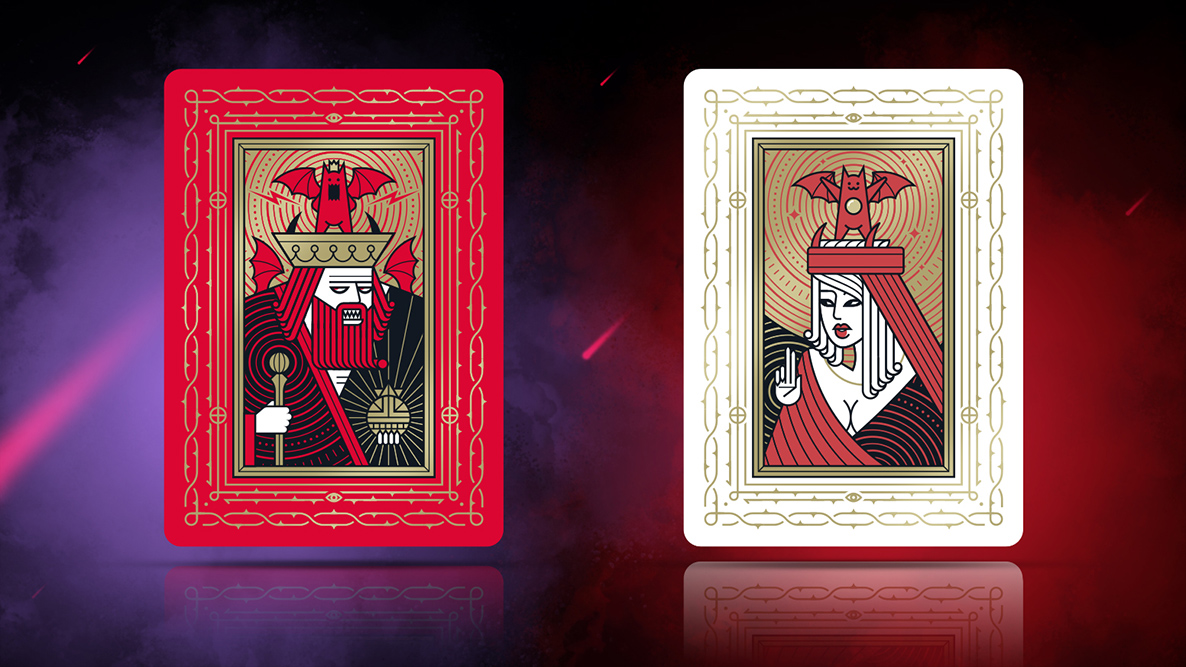 Nether and Abyss each have their own unique Jokers, featuring fancy portraits of our most infamous Devil Lords.
If you have questions, write me at giovanni@thirdway.it
This store's orders cannot be refunded – check carefully before you buy!
Coupon codes cannot be applied after an order is made. However, if you had one but you forgot to use it, contact me at giovanni@thirdway.it and I will give you a credit code.