2022 is another awesome year for TWI. I released 21 new decks, the same number of 2021, with a lot of new designs and experiments. I consider this an exceptional result and I am extremely happy with the awesome support that made it possible. A huge thank you to all customers, Backers and Patrons!
Probably the main improvement of 2022 is that I've doubled the TWI Patreon yearly reward and I generally improved the quality of the monthly rewards (no more doubles and more EE).
Here is a quick list of the achievements/releases of the year:
11 January – Eden on Earth and Hell's Dragon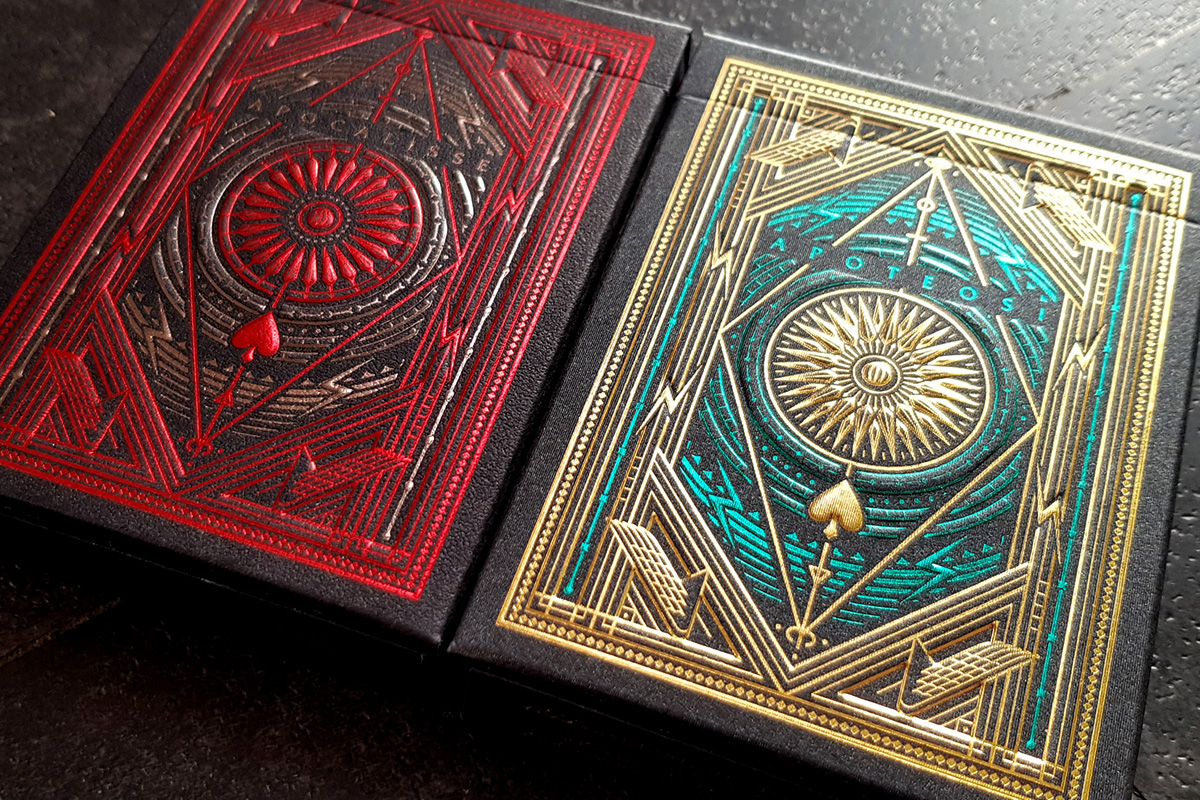 I started the year with a flash release – 2 new gilded decks of Apocalisse and Apoteosi, sold mainly to Patrons.
More on Apocalisse and Apoteosi >>
27 January – Egoism Ivory Revealed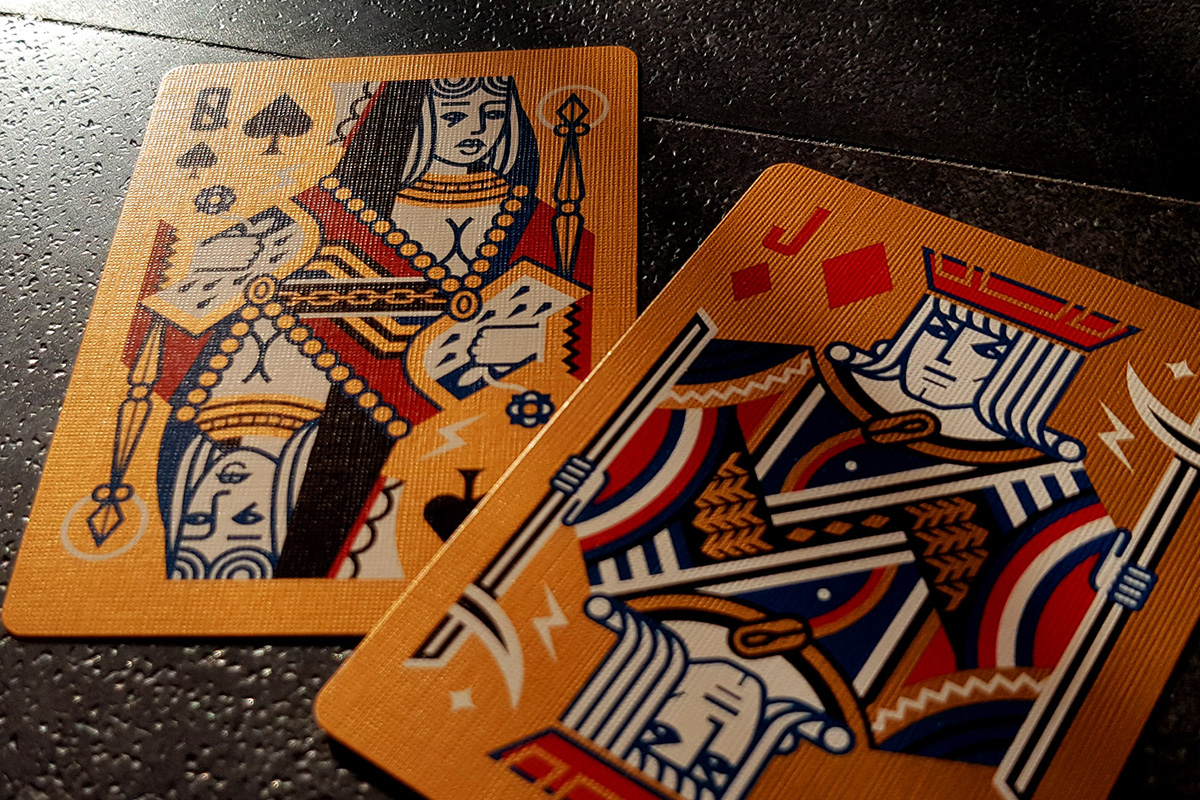 Egoism Ivory's cards are full-bleed metallic copper. It's a simple, but stunning deck.
26 February – First prototype of Black Market Crypto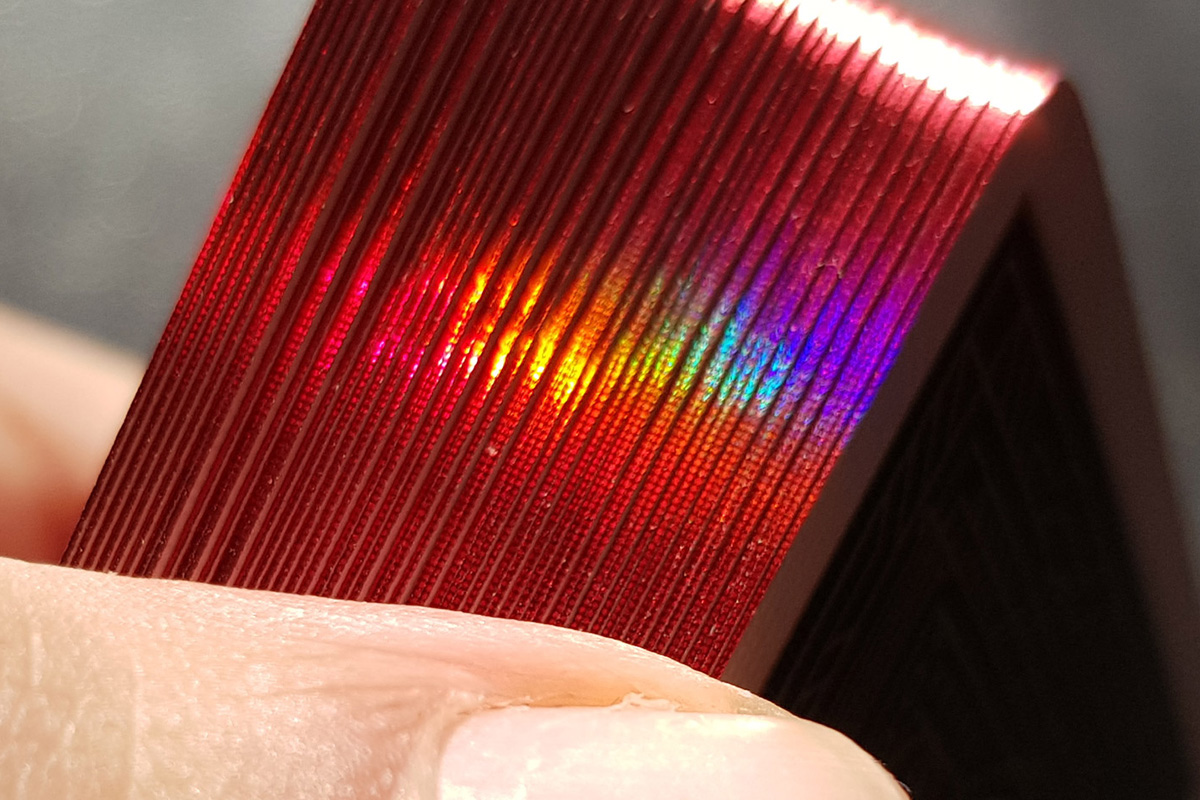 BM Crypto is first EE of 2022, with a gorgeous box and a red pixel holographic gilding.
Find out more about Black Market >>
1 March – Memoria Kickstarter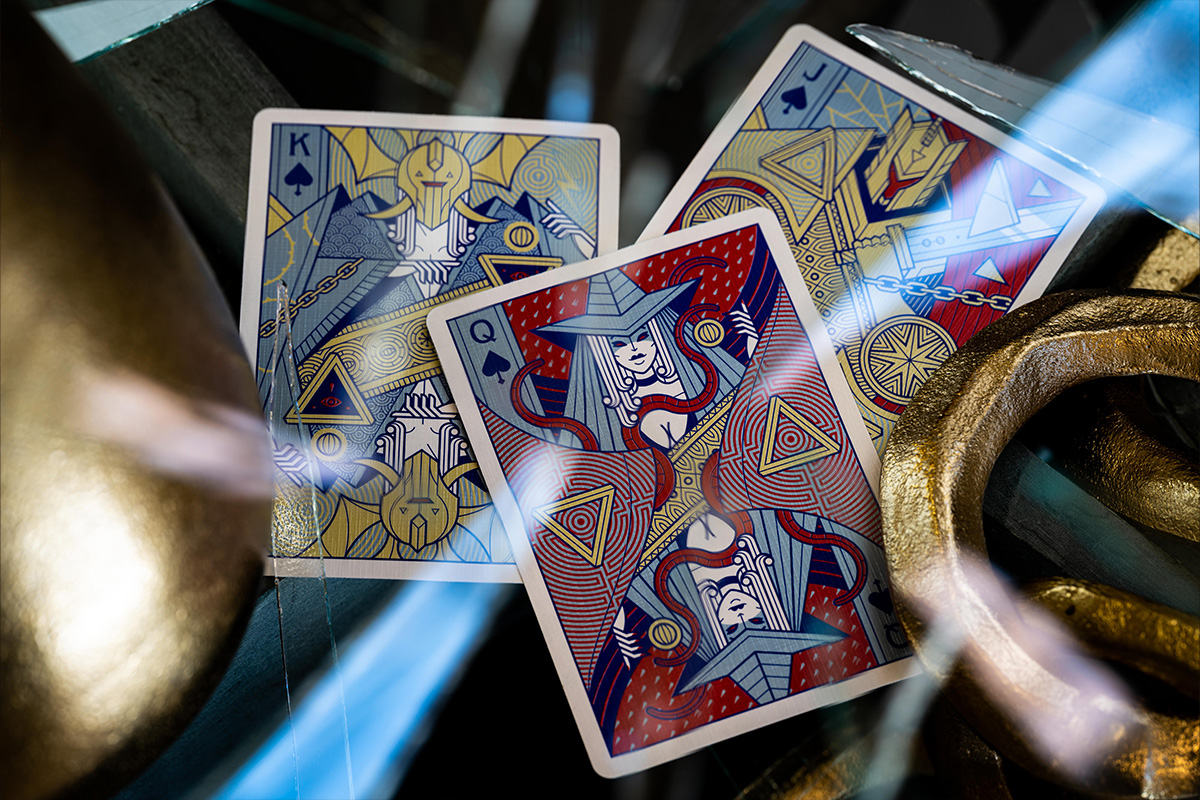 Gathered €63,340 on KS – 435 Backers – 4 decks
I consider Memoria my "Kickstarter of the year". In this deck, every court card is a "lost memory" of the protagonist (which is YOU, the owner of the deck). The whole project is designed to summon your real, personal memories through symbols.
Find out more about Memoria >>
9 April – Good Deck and Evil Deck V2 released!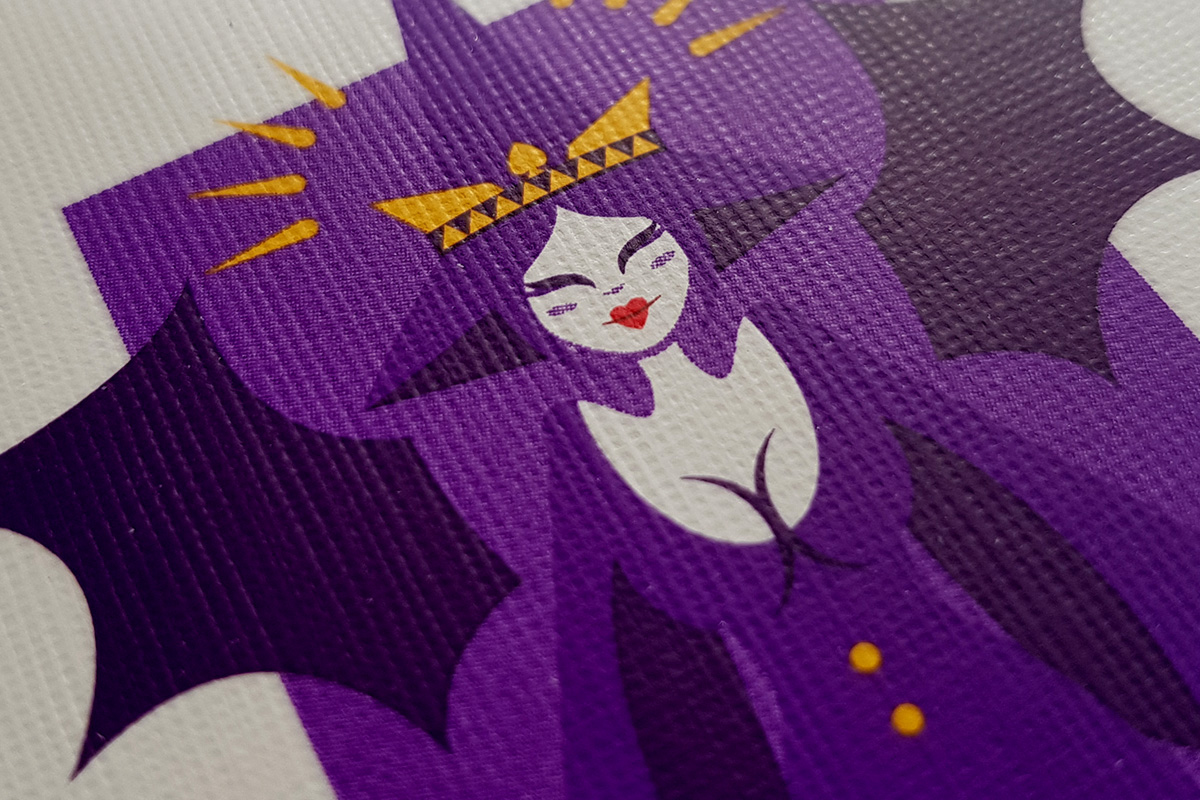 This year I decided to finally print  with USPCC my Good Deck. It was designed it in 2014 but I've never produced it (you can read the story here). Of course I also reprinted his bad twin, the Evil Deck.
Find out more about Good and Evil Deck >
17 April – Thirdway Day, with auctions of rare items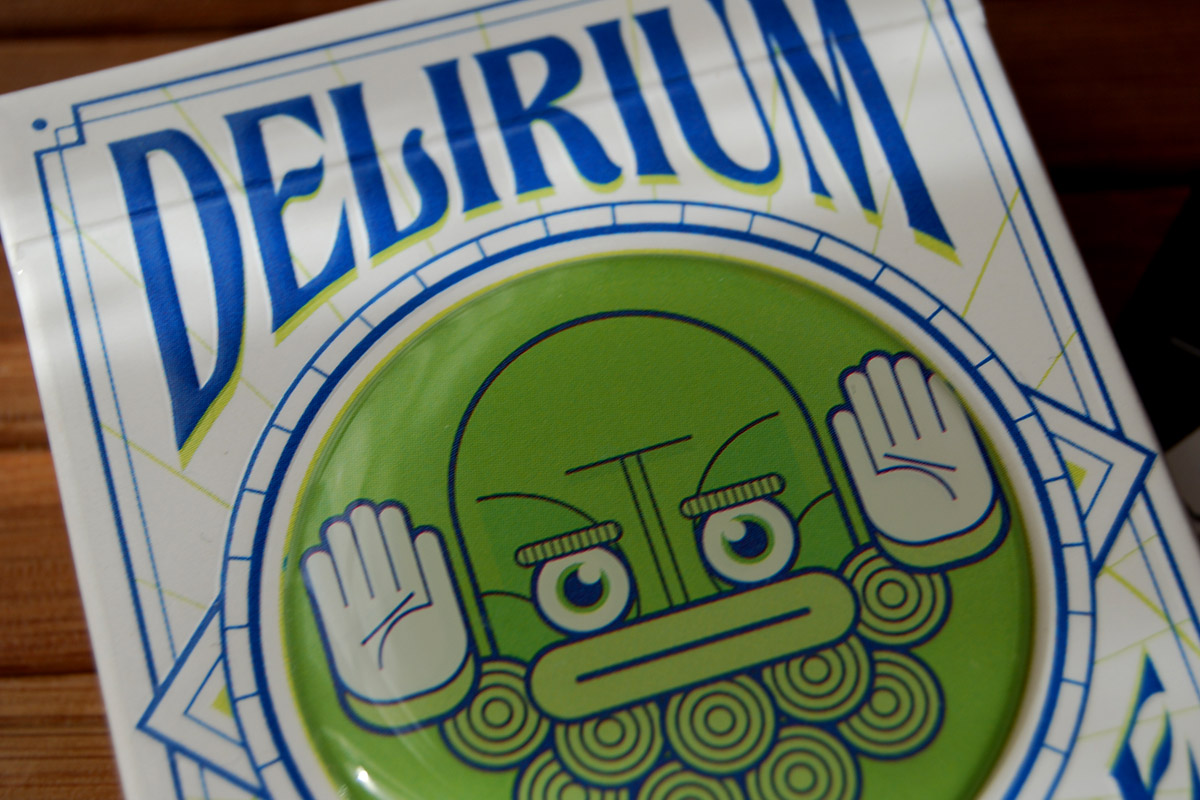 Patreon isn't just physical rewards: sometimes I release special events too! In 2022, I've auctioned a lot of crazy unique items, like Odissea Ithaca and Delirium Signature Edition. Maybe I'll do the same in 2023? 🙂
4 May – Egoism Relic EE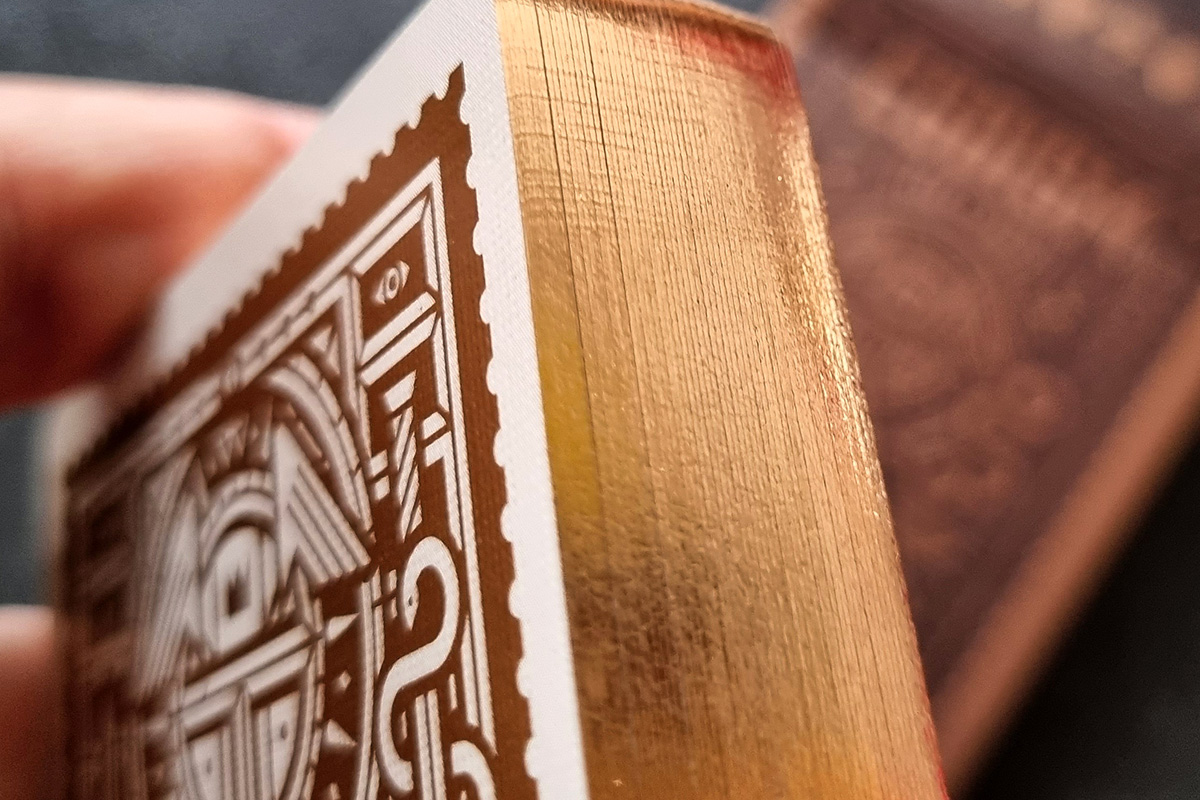 Egoism Ivory is really unique, but Relic is even crazier, with copper gilding and a gorgeous box printed by Clove St Press.
23 May – Eva White Rose revealed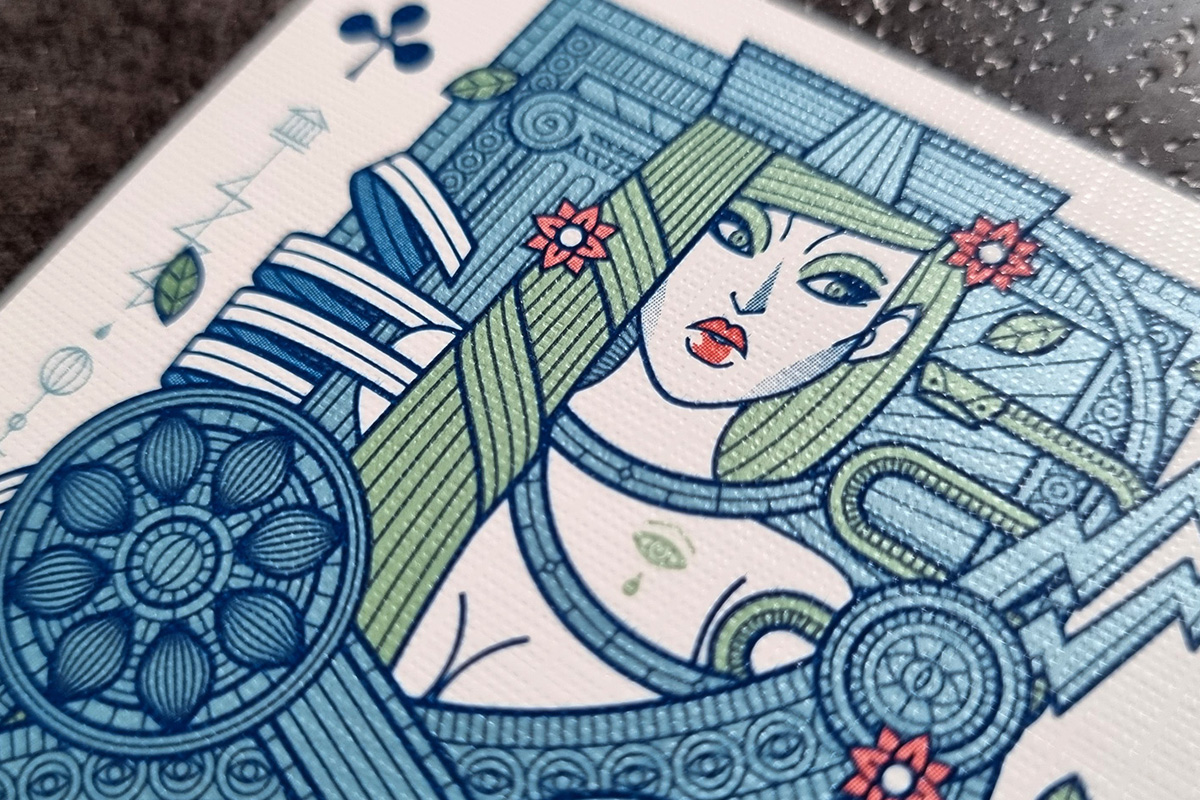 In 2022 I've doubled Patreon yearly rewards: Eva White Rose was the first, with azure hotfoil on back, azure gilding and a custom foiled box.
Find out more about Eva Legendary >>
21st June 2022 – Eva Legendary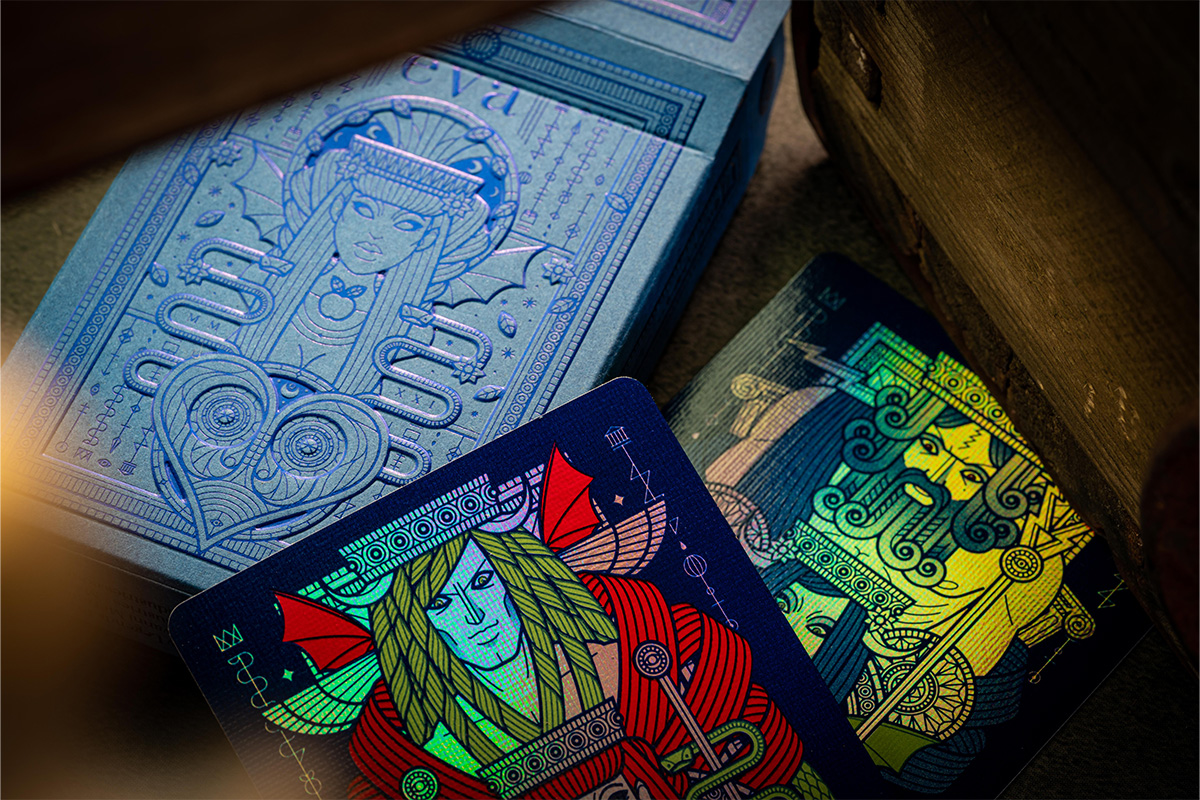 Gathered €34,819 on KS – 322 Backers – 3 decks
Eva Legendary was a hybrid Patreon/Kickstarter release. I decided to do this to not gatekeeping non-Patrons to Eva, which is one of the most popular series I've designed. The result was really good, considering that TWI Patrons, which are my usual best supporters, already got these in their subscription. Celeste and Splendida are the first full-foiled decks I've produced with LPCC.
Find out more about Eva Legendary >>
12 July – Black Market Digital revealed!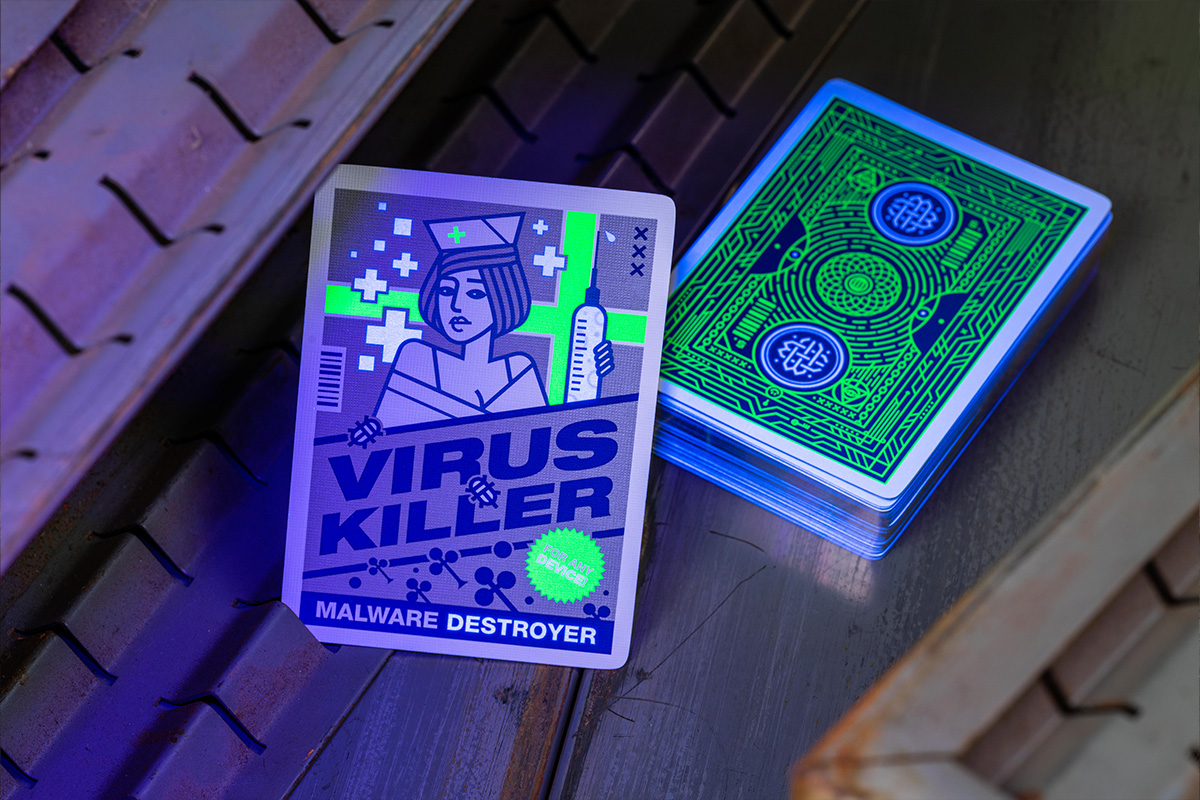 For the second edition of Black Market, I picked an unusual and crazy color scheme: pure metallic silver, neon green and, as usual, invisible metallic ink. The final product turned out pretty crazy.
Find out more about Black Market >>
12 September – Visit at Boschiero and Newton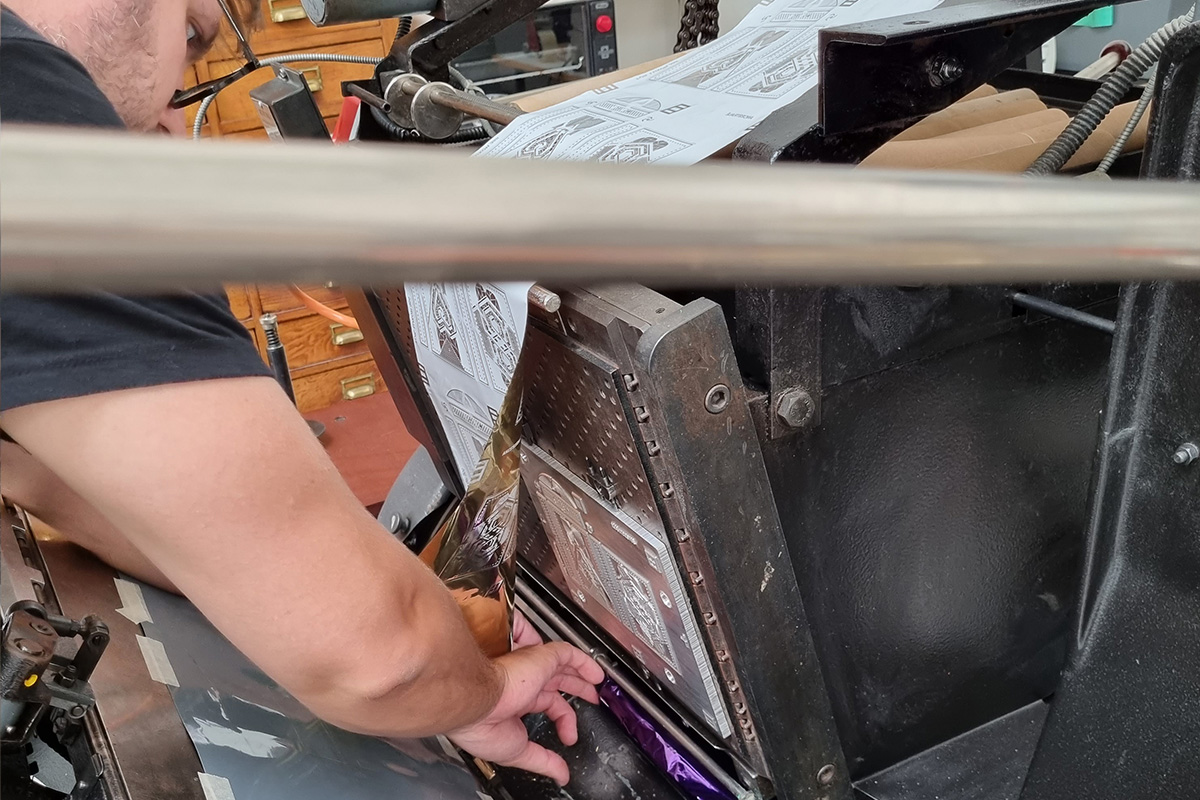 In September I took a quick vacation to Jesolo, both for relaxing and visit one of my favourite printing partners: Boschiero&Newton. If you want to know more about this, here is a link (unlocked Patreon Post) > https://www.patreon.com/posts/one-day-at-71878972
29 Septeber – TWI Flashlight revealed
With more and more "invisible ink" and "neon" decks, I thought it was a good idea to start selling flashlights directly on TWI website. The first release went pretty well.
23 September 2022 – Heartless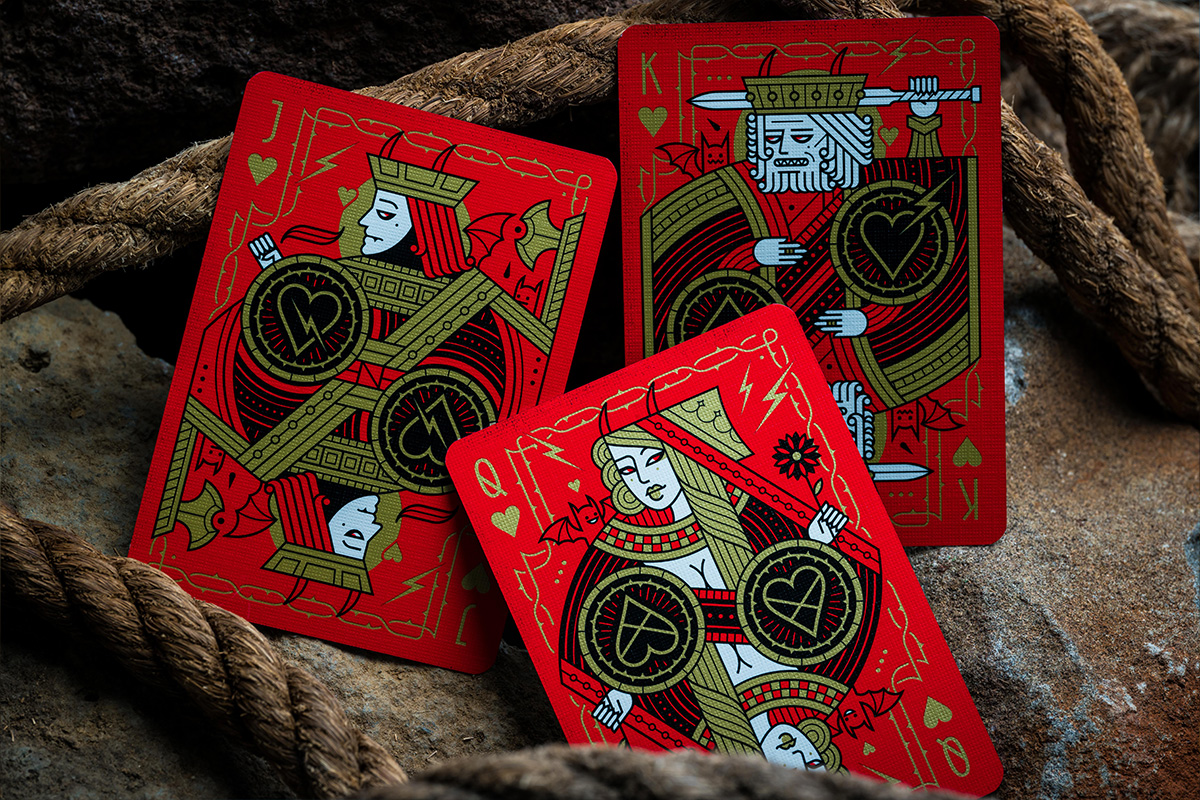 Gathered €51,697 on KS – 462 Backers – 2 decks
Heartless is one of my favorite project of the year: crazy, quirky but also "standard" – in its own twisted way. Heartless is a deck about a funny/crazy alternative version of Hell, called Nether and cursed with a sort of a disease that is making devils losing their soul…
Find out more about Heartless >>
3 October – Black Market Nexus revealed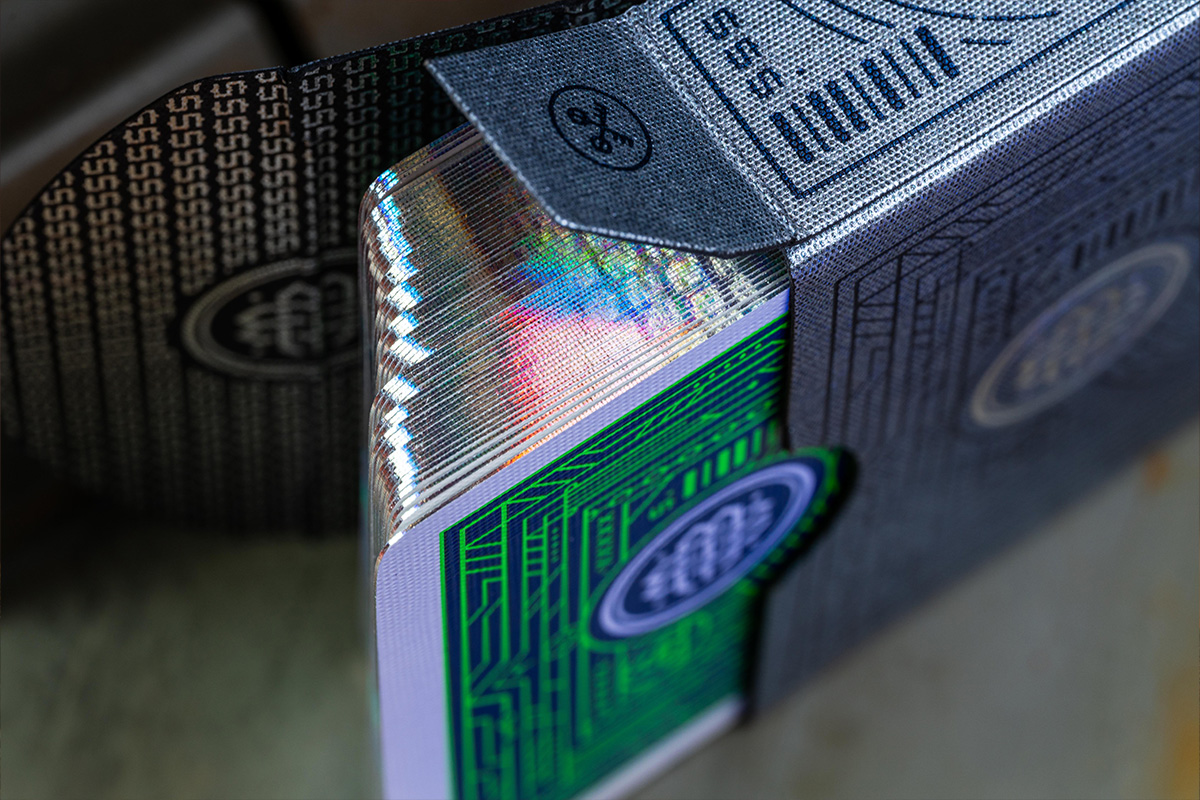 BM Digital was not crazy enough? Well, this edition has holopixel gilding and an experimental metallic letterpressed and foiled box printed by B&N.
Find out more about Black Market >>
31 October – Gehenna!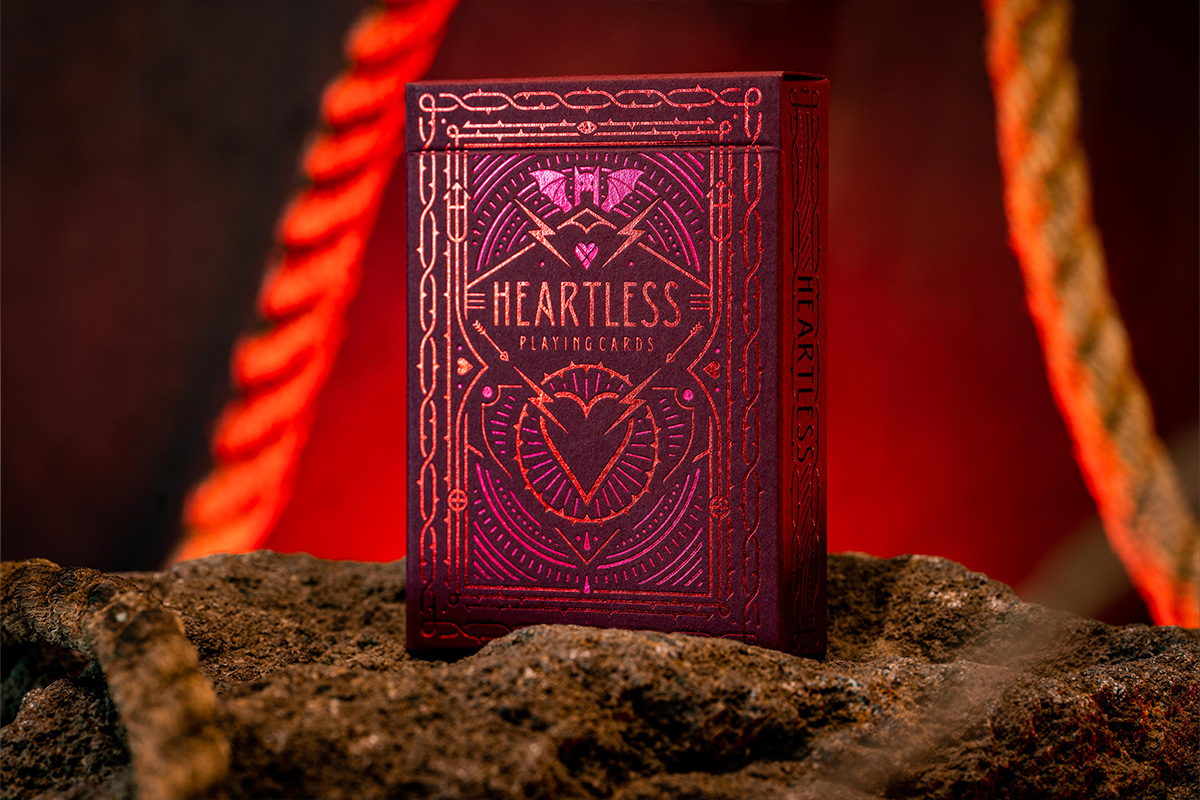 You know, I love surprises. Heartless Gehenna was released suddenly, for Halloween. It's a red gilded deck with 2 hot foils on the back.
Find out more about Heartless >>
14 October – Devotion Gold Revealed for Patrons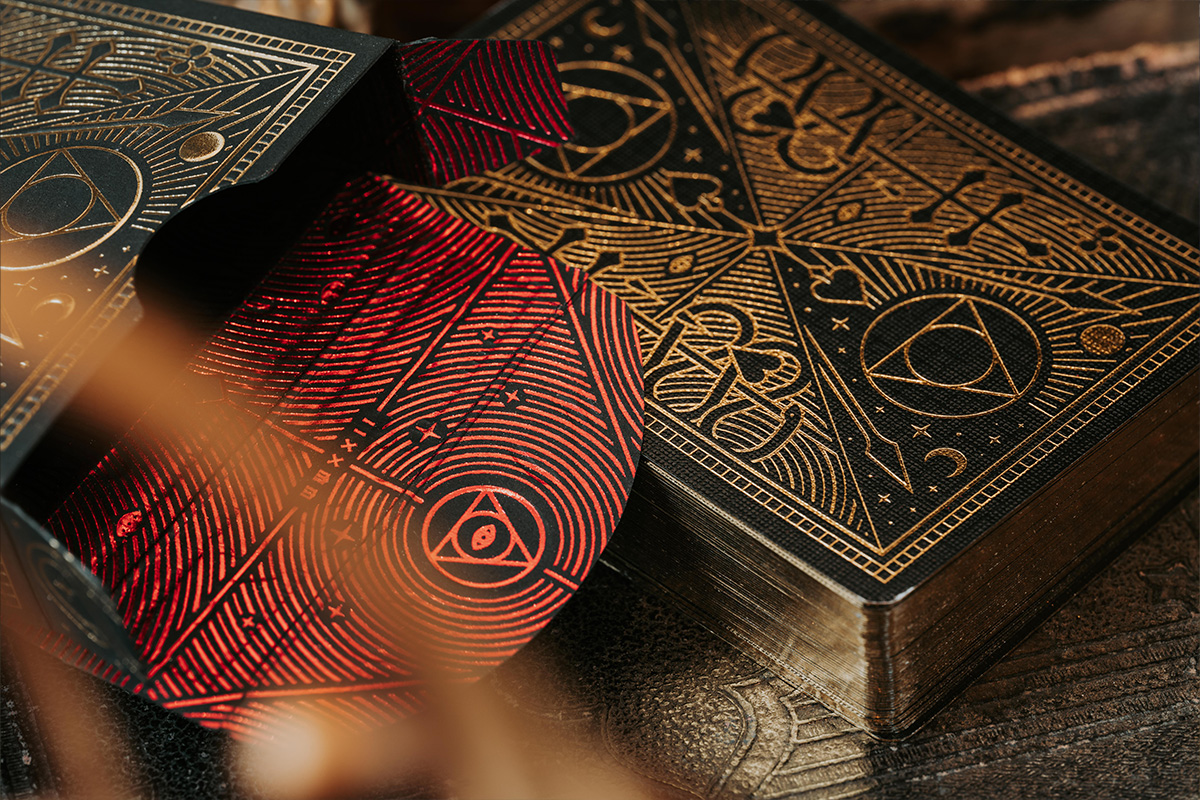 I consider Devotion the TWI deck of the year 2022. I haven't revealed the court cards, and I never will, but I've shown the gorgeous tuckbox, the gilding and the hotfoiled back. The story is about the worshippers of a divine being with four faces. 
Find out more about Devotion >>
Black Friday – Devotion Red and Red Dragon Brick Box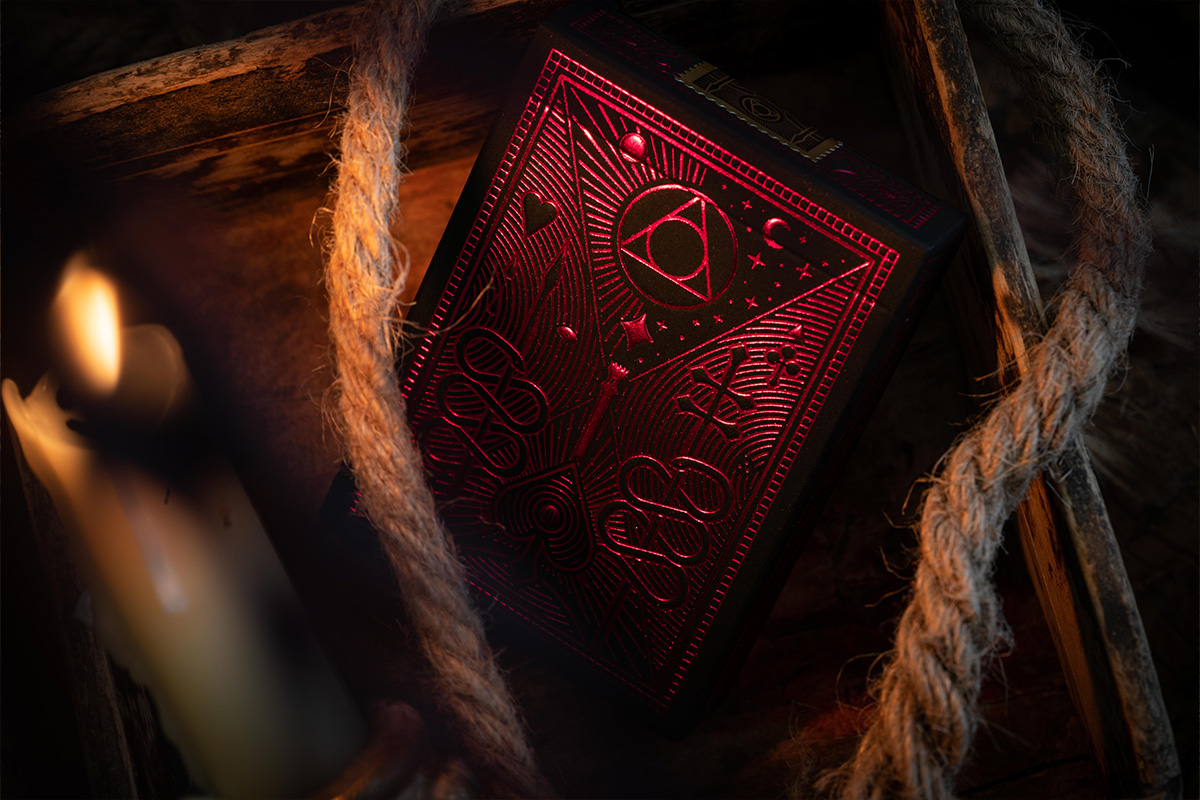 Devotion Gold is the second Patreon yearly reward, unavailable for general public. On the contrary, Devotion Red was released for one week during Black Friday, and it was available for everyone.
Find out more about Devotion >>
Decks released in 2022 
Non-decks items released in 2022
A huge thank you for all Patrons, Backers and Customers that supported Thirdway Industries in this awesome year!
Some of the better pics of this page were shot by of Chambertincards and Ryan Smith