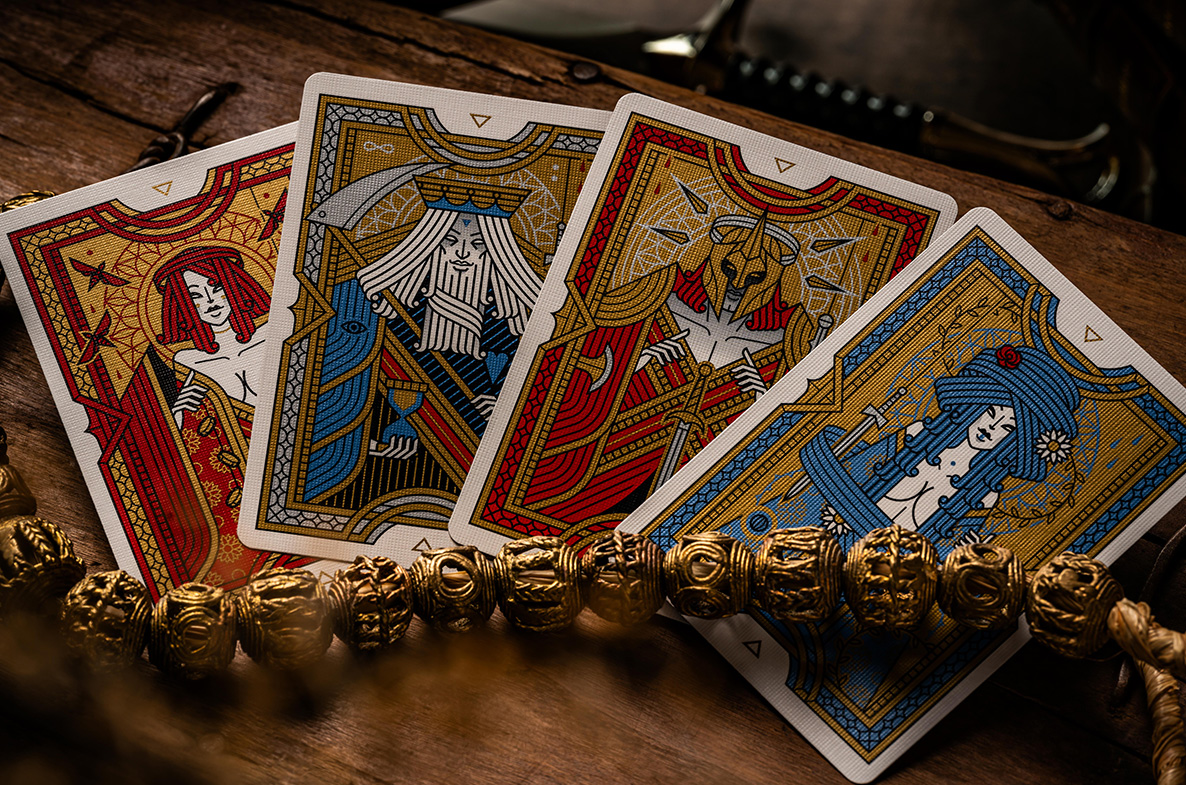 "Uneasy lies the head that wears a crown."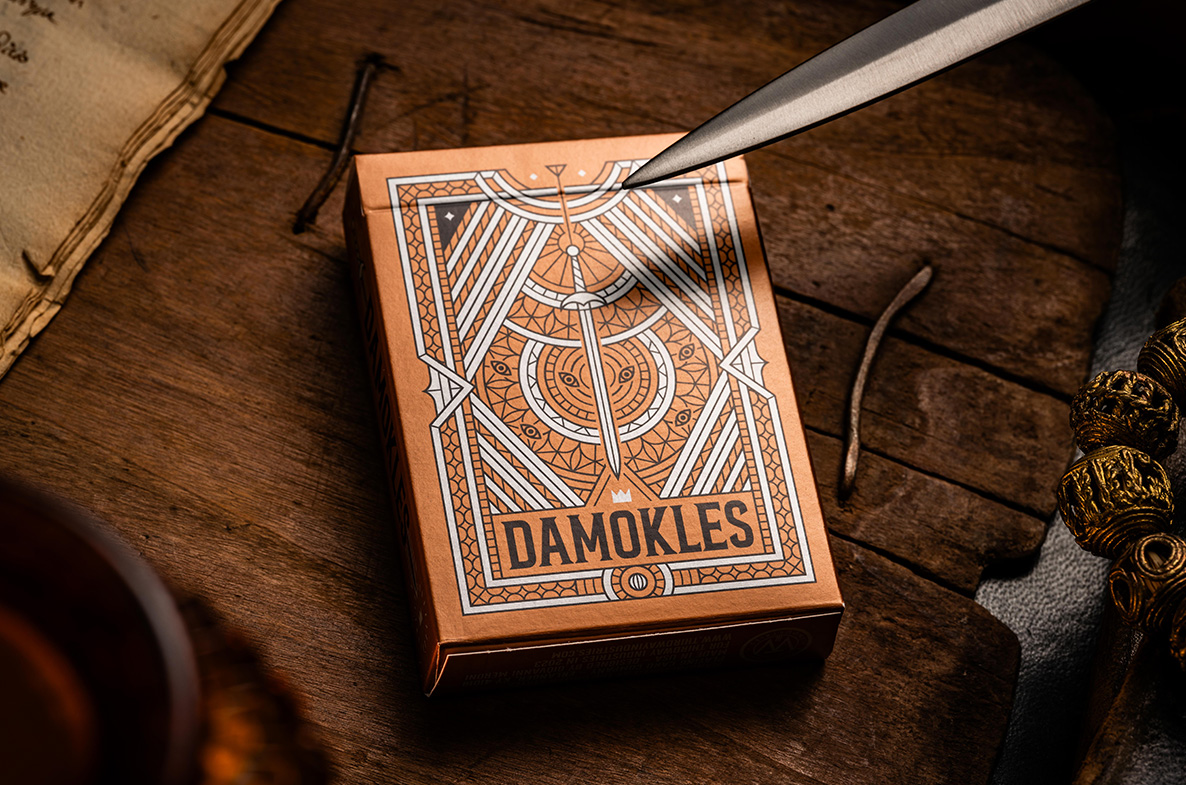 There are four decks included in the Damokles collection, all printed by USPCC. Adamas and Cuprum are the unlimited editions, printed with metallic inks on tuck box and cards. Opulentia and Ruinae are the Kickstarter Exclusive limited editions, with an Italian velvet tuck box made by Boschiero&Newton.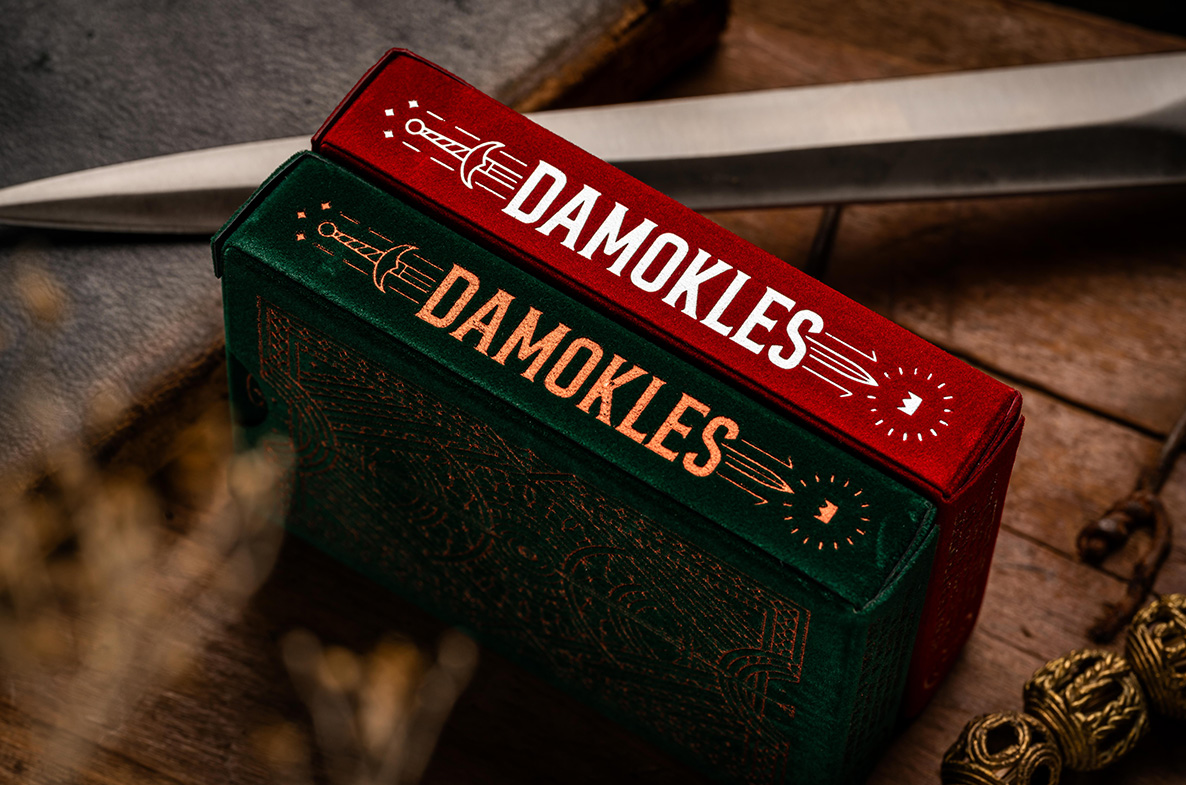 The Silver (Adamas/Opulentia) and Copper (Cuprum/Ruinae) court cards are similar, but not exactly the same. There are small but significant differences to go along with the obvious color swap.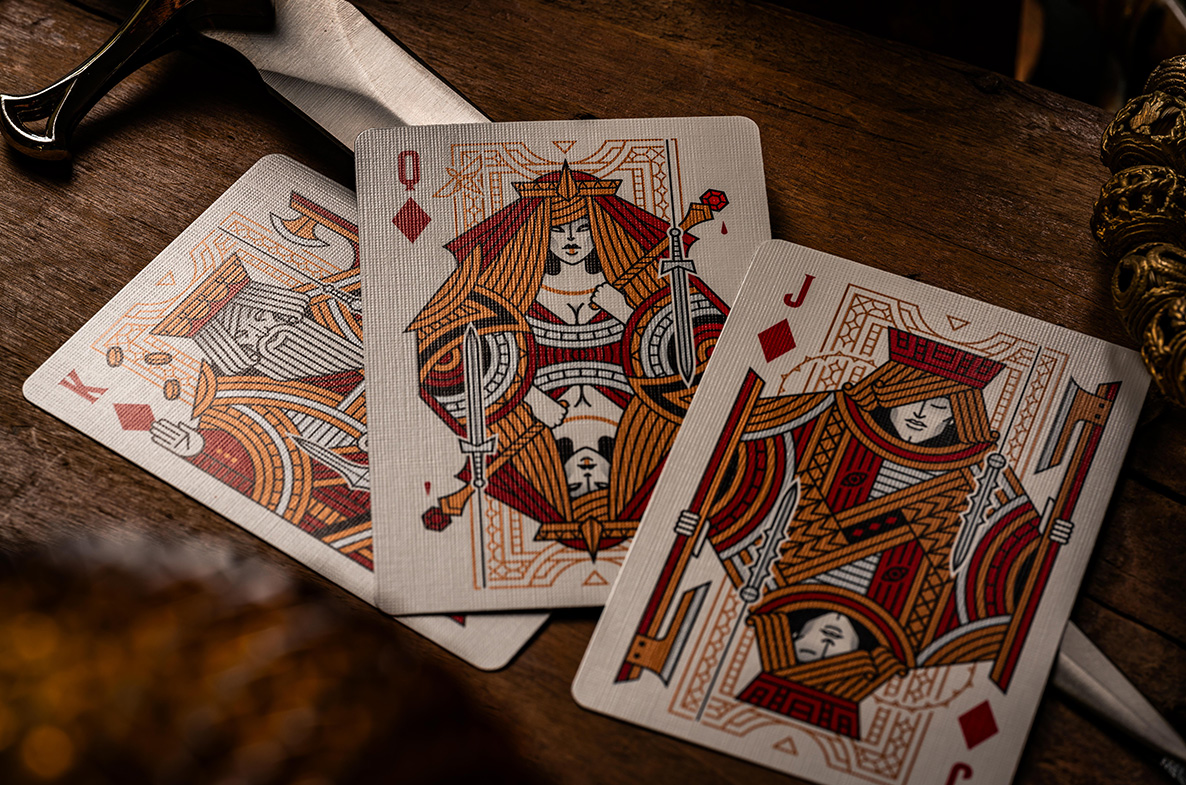 The Silver and the Copper card backs are identical, apart from the different metallic ink colors.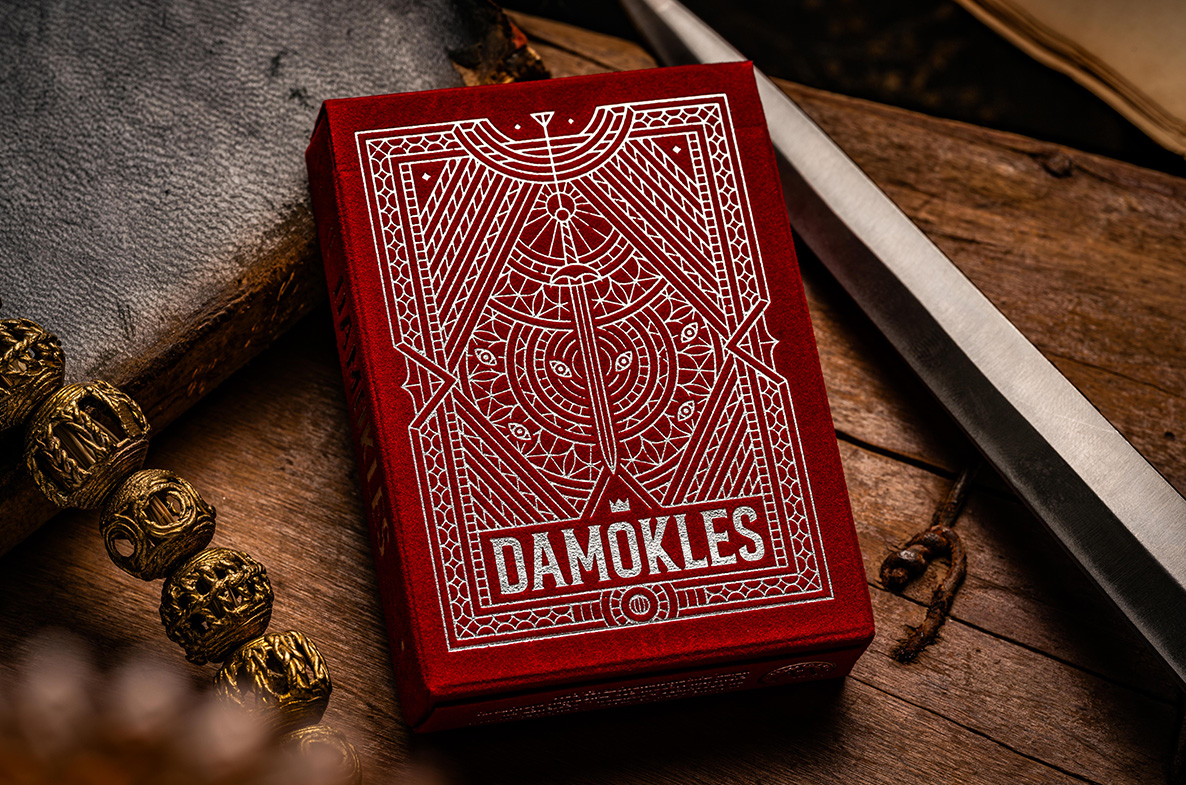 The Silver and Copper Jokers are the same characters, but illustrated differently.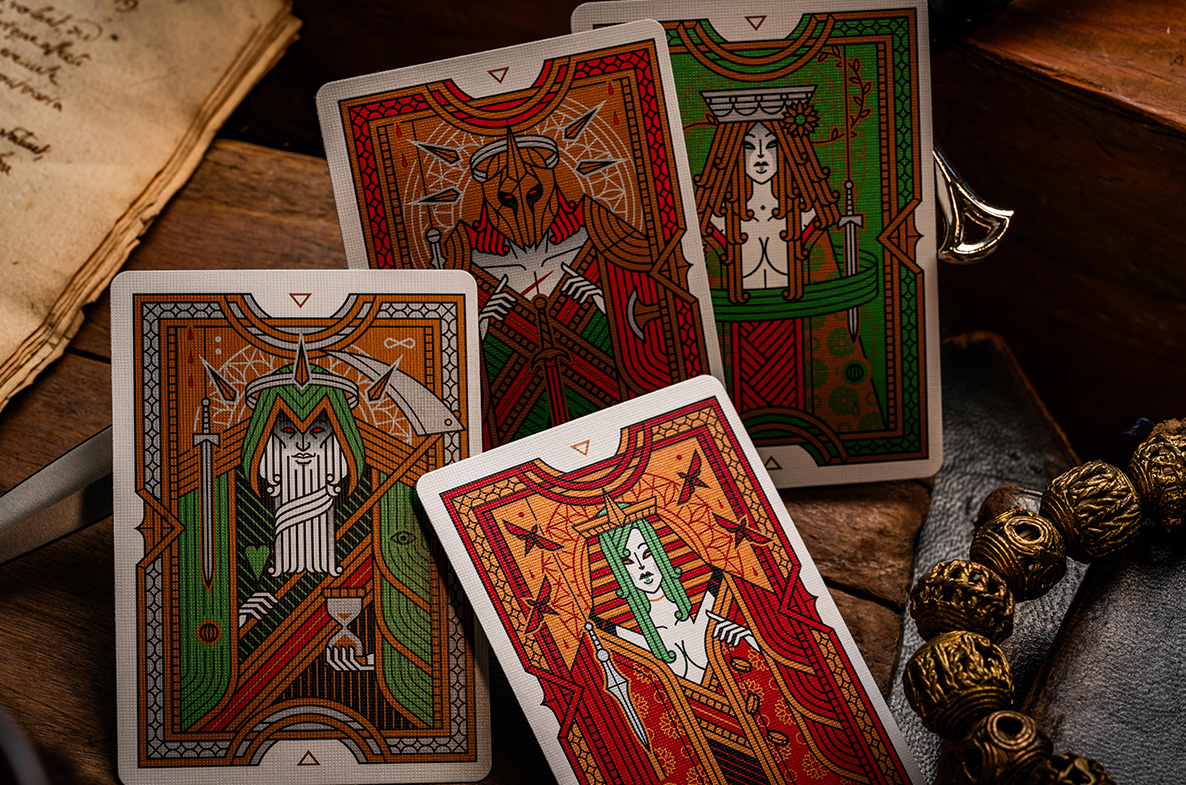 If you have questions, write me at giovanni@thirdway.it
This store's orders cannot be refunded – check carefully before you buy!
Coupon codes cannot be applied after an order is made. However, if you had one but you forgot to use it, contact me at giovanni@thirdway.it and I will give you a credit code.
Photography by Chris Moyer