Support
Need support? Contact me for anything: giovanni-at-thirdway.it
You can also find me on Facebook and Instagram and send me a private message.
I usually reply within 24-hours.
Shipping process
Here is how the shipping process of Thirdway Industries works:
Within few days you've placed an order, I'll process it putting it into a spreadsheet. When this happens, you'll receive a notification of "complete order".
The "Order Complete" notification means only I've processed the order, NOT that the order is actually shipped.
A couple of times in a week I send that spreadsheet with the orders to my fulfillment center, Gambler's Warehouse.
They usually ship all the orders included into the spreadsheet within 4 business days.
If you are an US customer, you should recieve your package in around 4 days, and your package is automatically tracked.
If you are an international customer, please allow at least a couple of weeks for recieve your order.
Sometimes your country's custom may delay your package for an extra week, so don't worry if it's taking a little more than expected.
International tracking is very expensive, so I use it only if you have expensive stuff in your package.
Hope this is useful to estimate how long it would take recieve a package (usually 1-2 weeks domestic, 2-3 weeks international). Contact me if you need special shipping solutions (faster or tracked).
My shipping process may be slower than usual if I'm shipping a Kickstarter and it may be influenced by the US holidays. If you need specific informations on delivery, please send me an e-mail.
Thirdway Industries is not a big company – it's just one man with the support of a professional fulfillment center: be patient if those shipping times looks a little longer than a bigger ecommerce store.
Payments on Thirdway Industries Store
This store's payments are based on PayPal – however, you don't need a PayPal account to place an order. Since some customers had issues in find the way to do pay through Credit Card, I've made this simple tutorial to assist.
First step > add anything you wish to buy to your cart.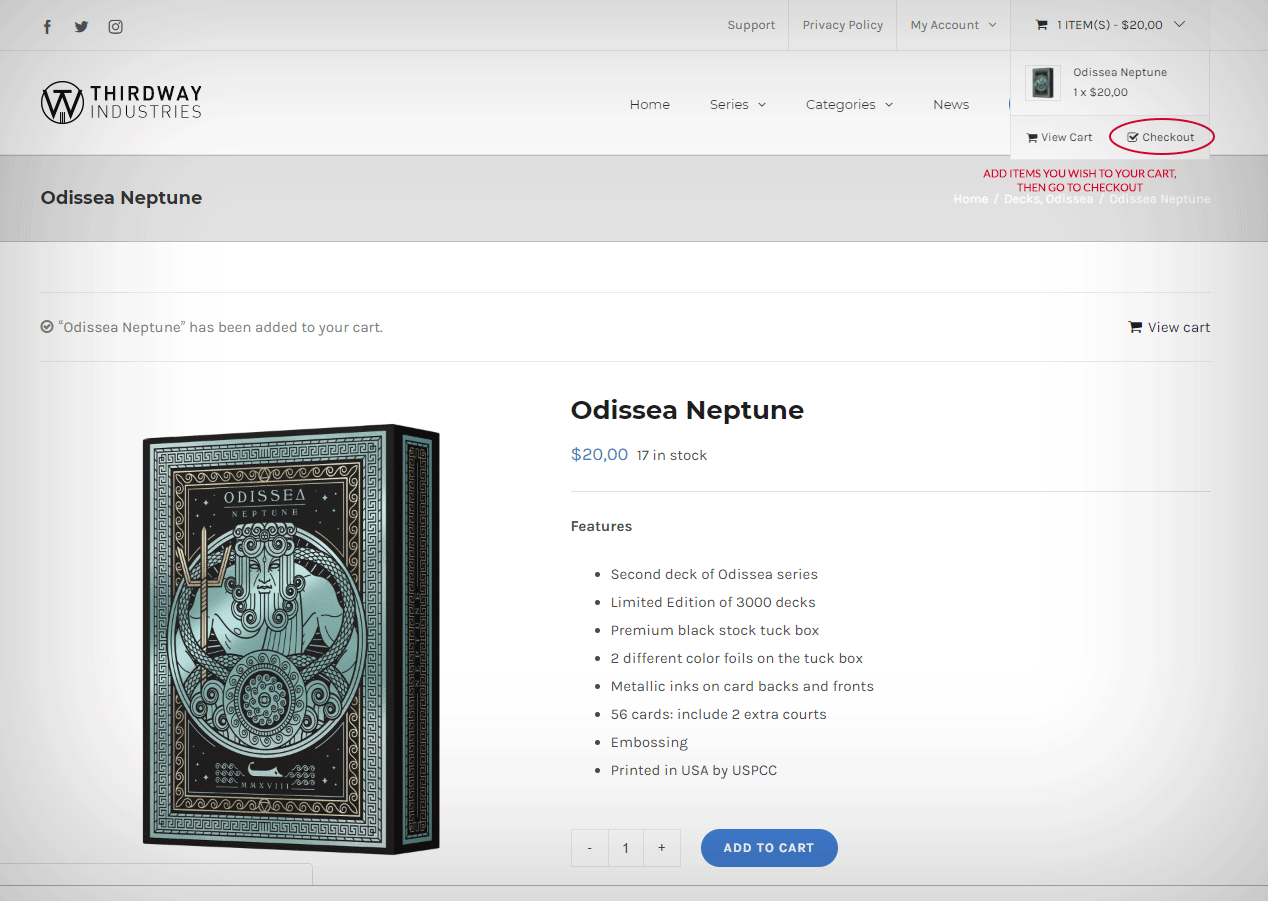 Second step > Check shipping cost, enter a coupon code if you have it and then Proceed to Checkout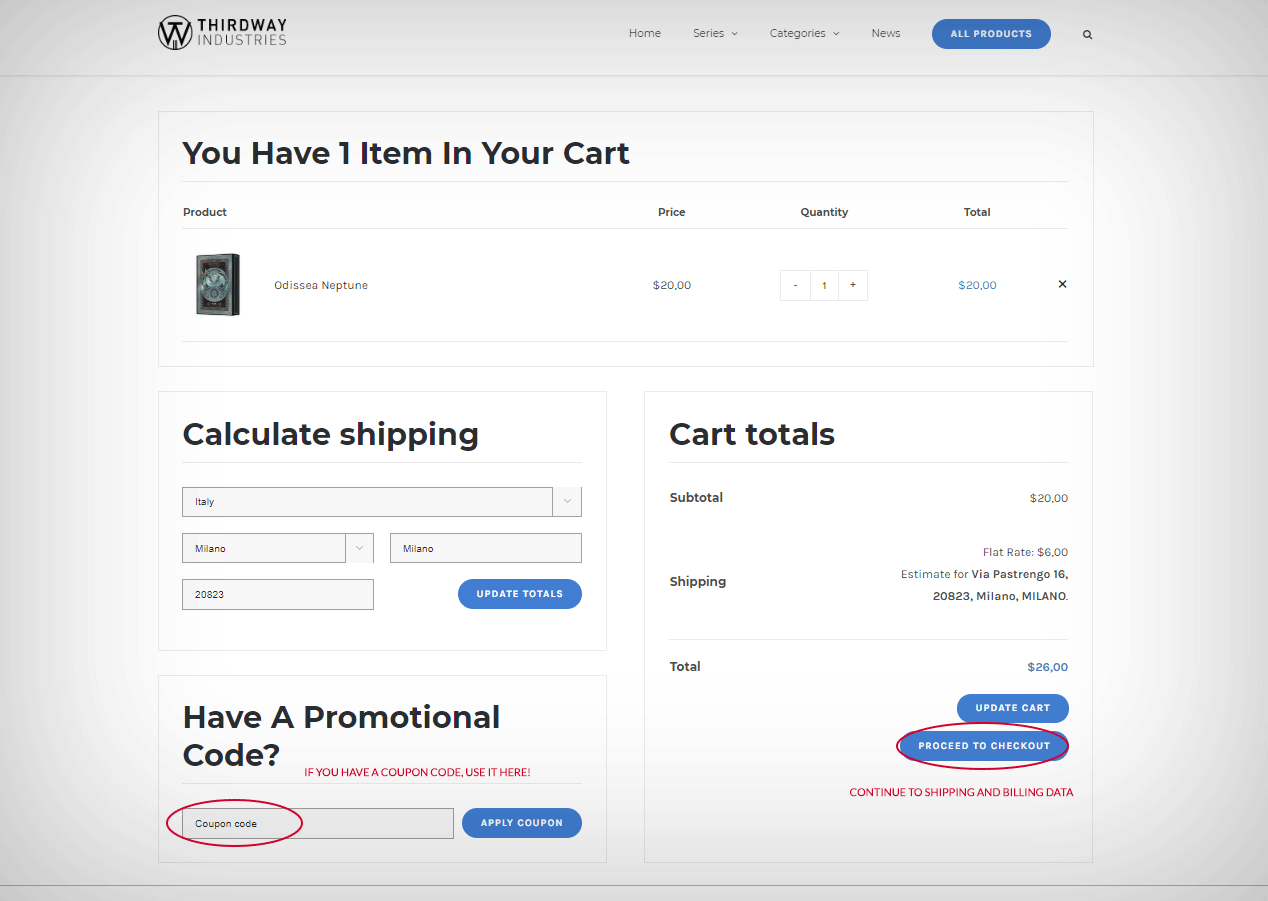 Third step > Enter all your shipping and billing data (above, not in the screenshot below), if you want subscribe the newsletter, then proceed to Paypal – You don't need an account, you can pay with a Credit Card!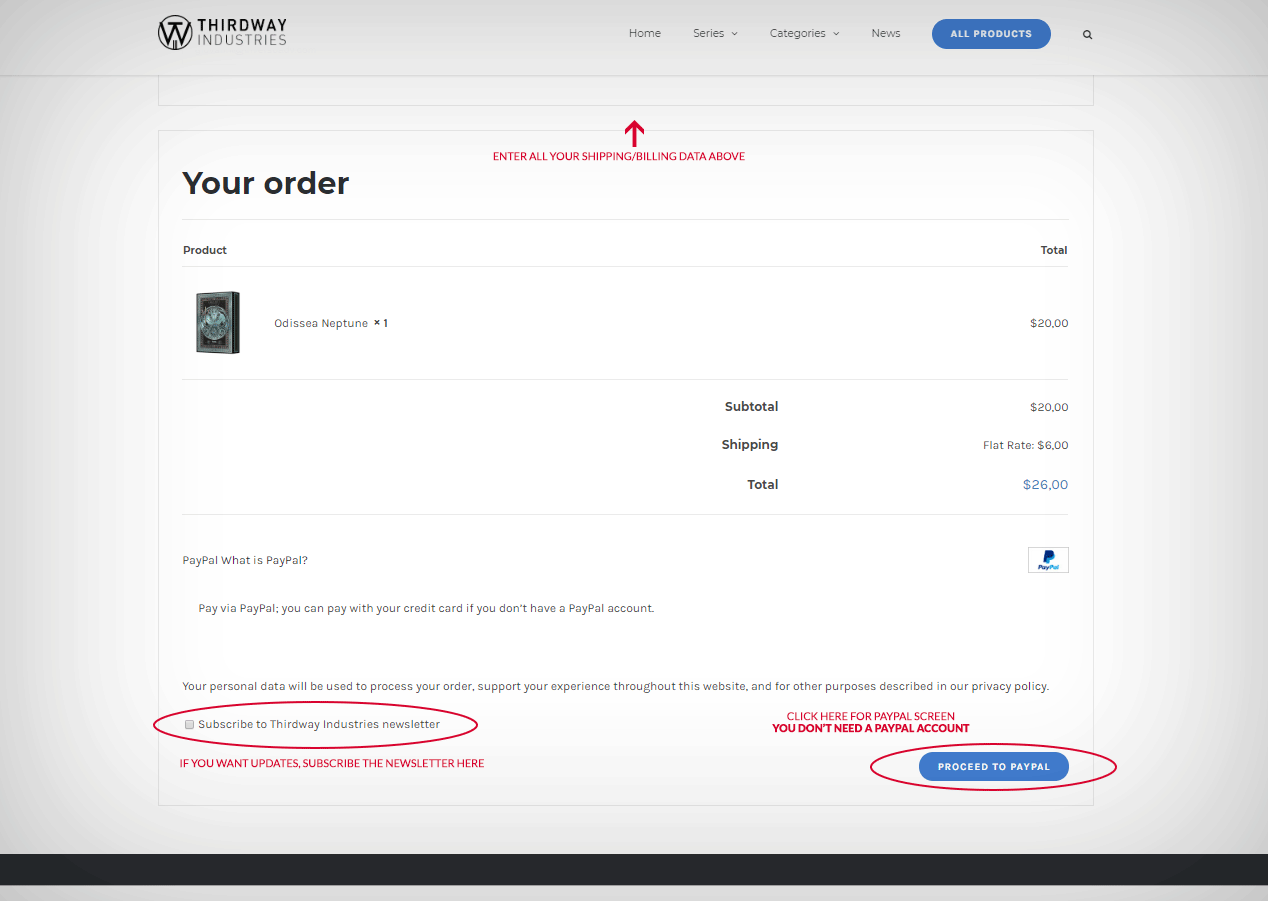 Fourth step > If you have a PayPal account, enter the data in the form above – otherwise, click the grey button below to use a credit card.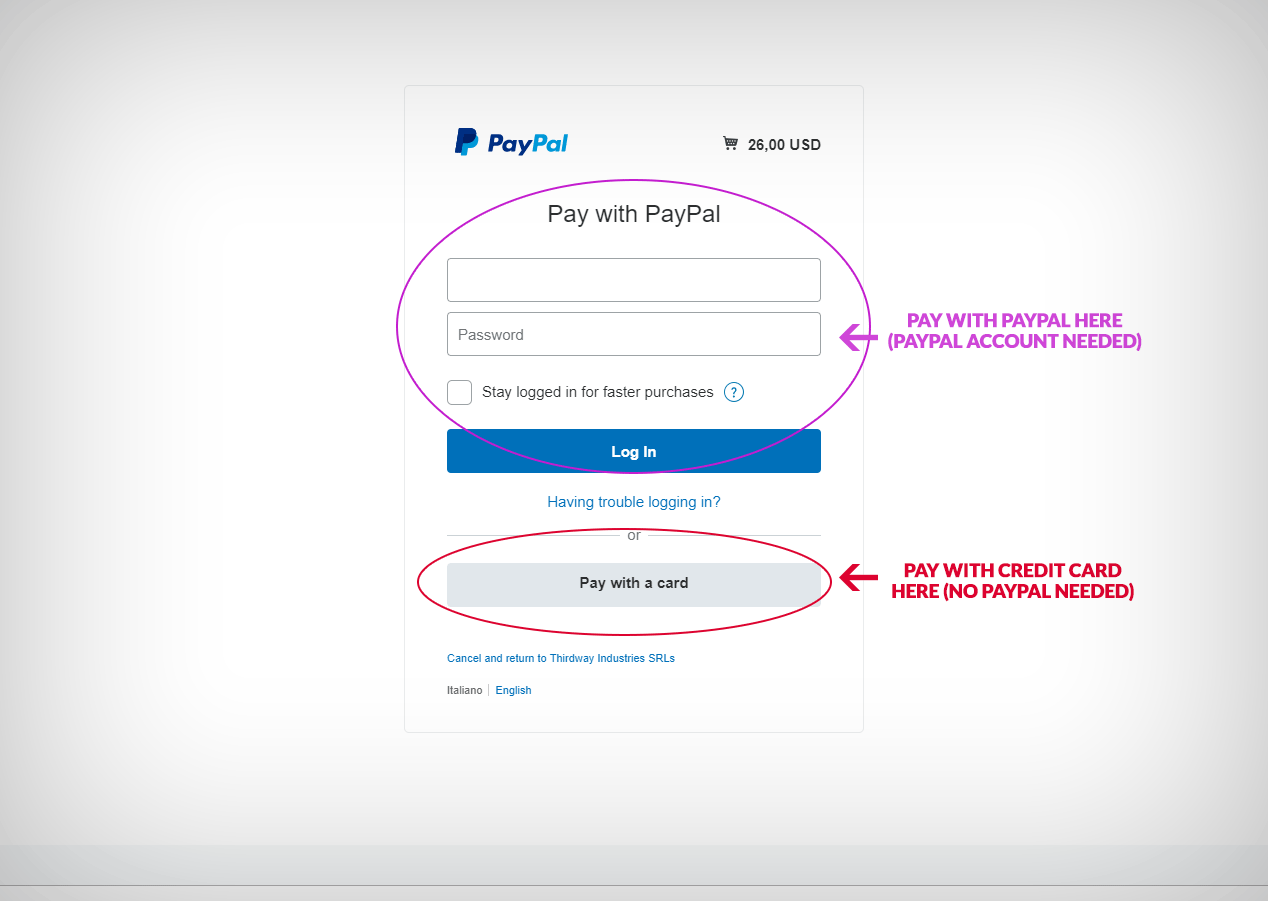 Fifth step > Complete the checkout and wait for your new Thirdway Industries decks 🙂
If you have any further question, just contact me giovanni-at-thirdway.it (-at- is @ – doing this for spambots)