Incubo is a series of poker playing cards designed by Thirdway Industries, inspired by nightmares, pain and confusion.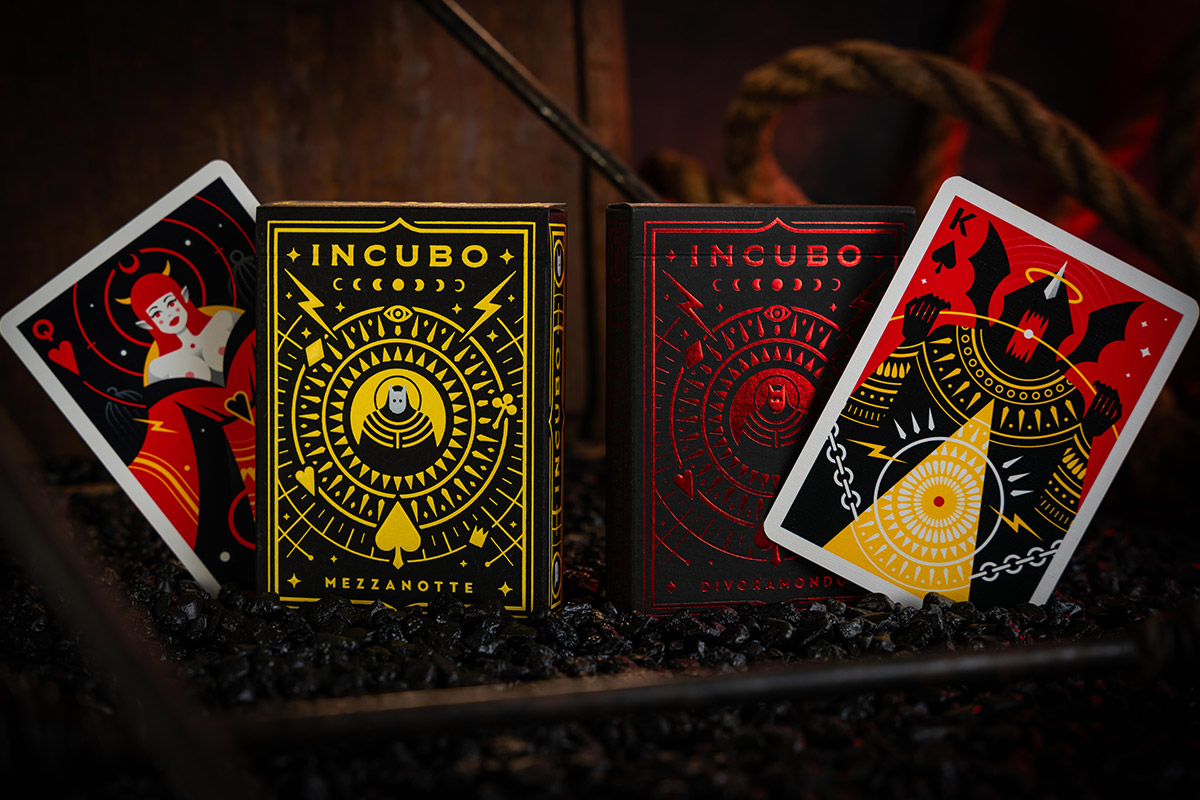 The project is comprised of two main decks: Incubo Mezzanotte and Incubo Divoramondo. Here is a preview video of the tuck box prototypes:
Divoramondo is even more limited than Mezzanotte, gilded and with foil on card backs.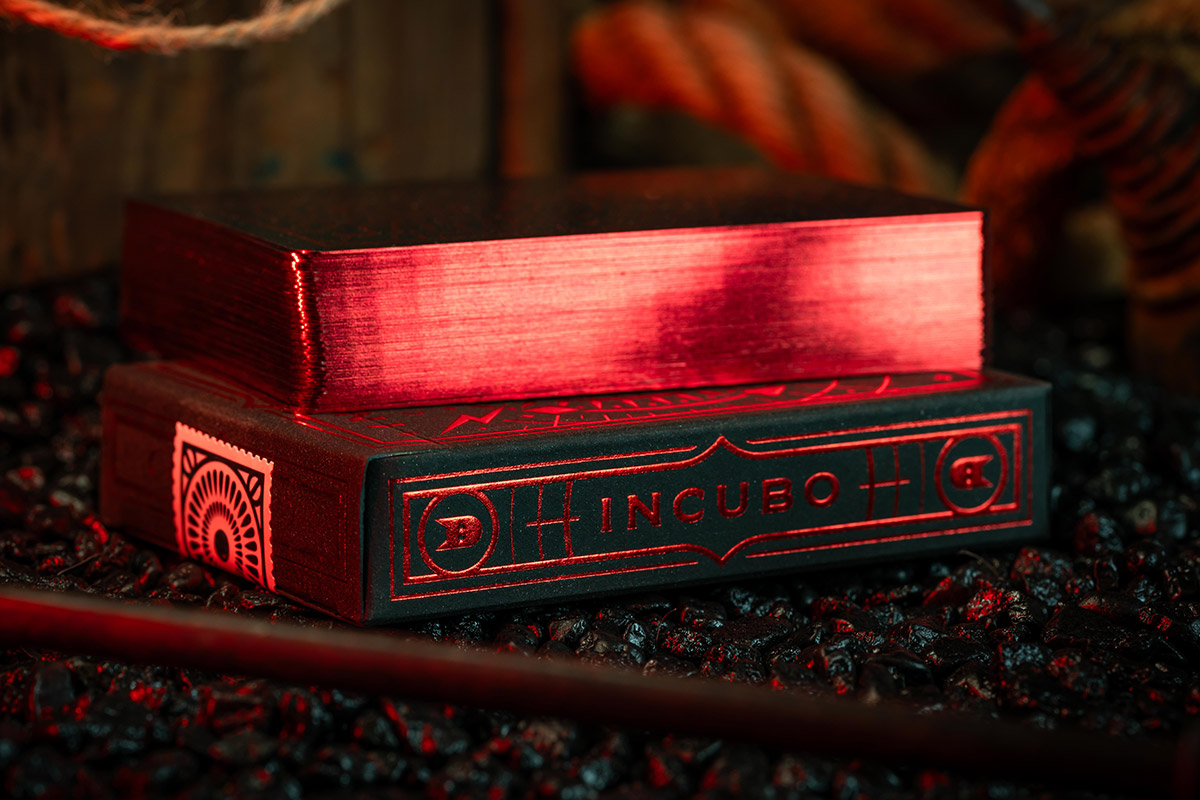 The decks have completely different court cards and Jokers.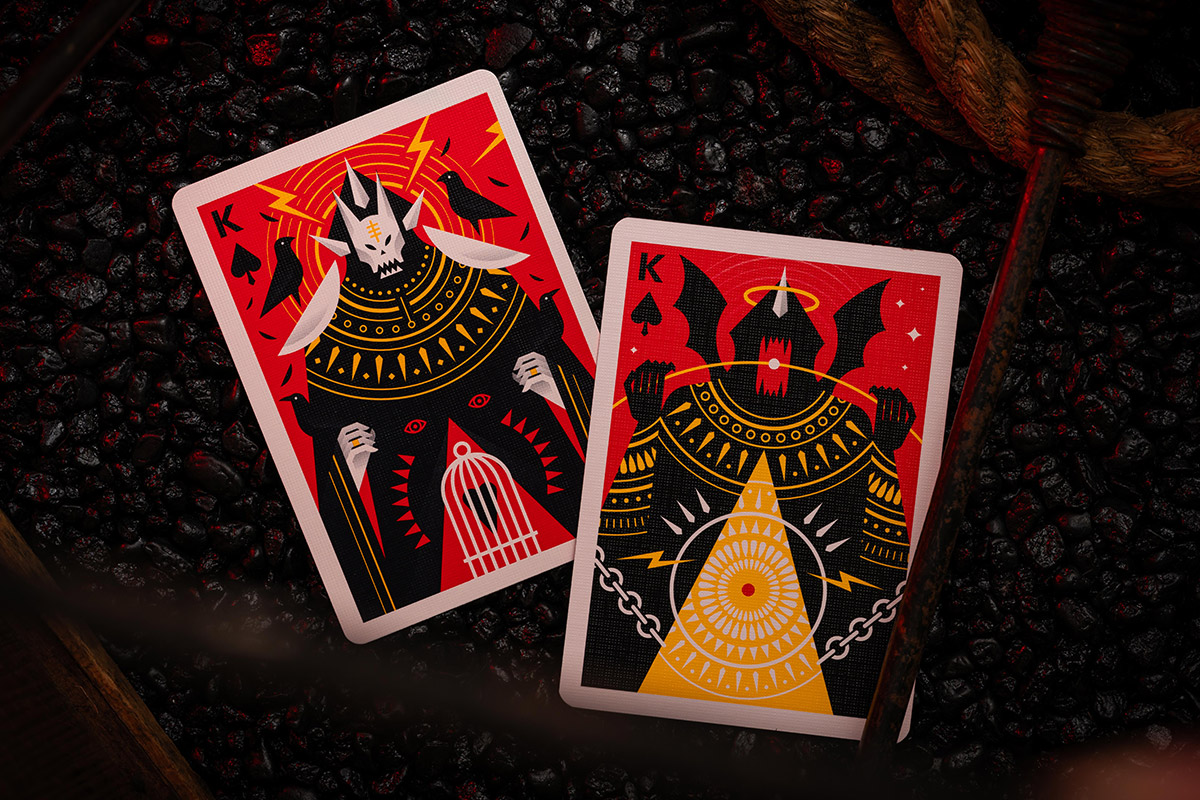 The KoS of Mezzanotte is the "Lord of Terror", and the KoS of Divoramondo is the "World-Eater", the character who names the deck.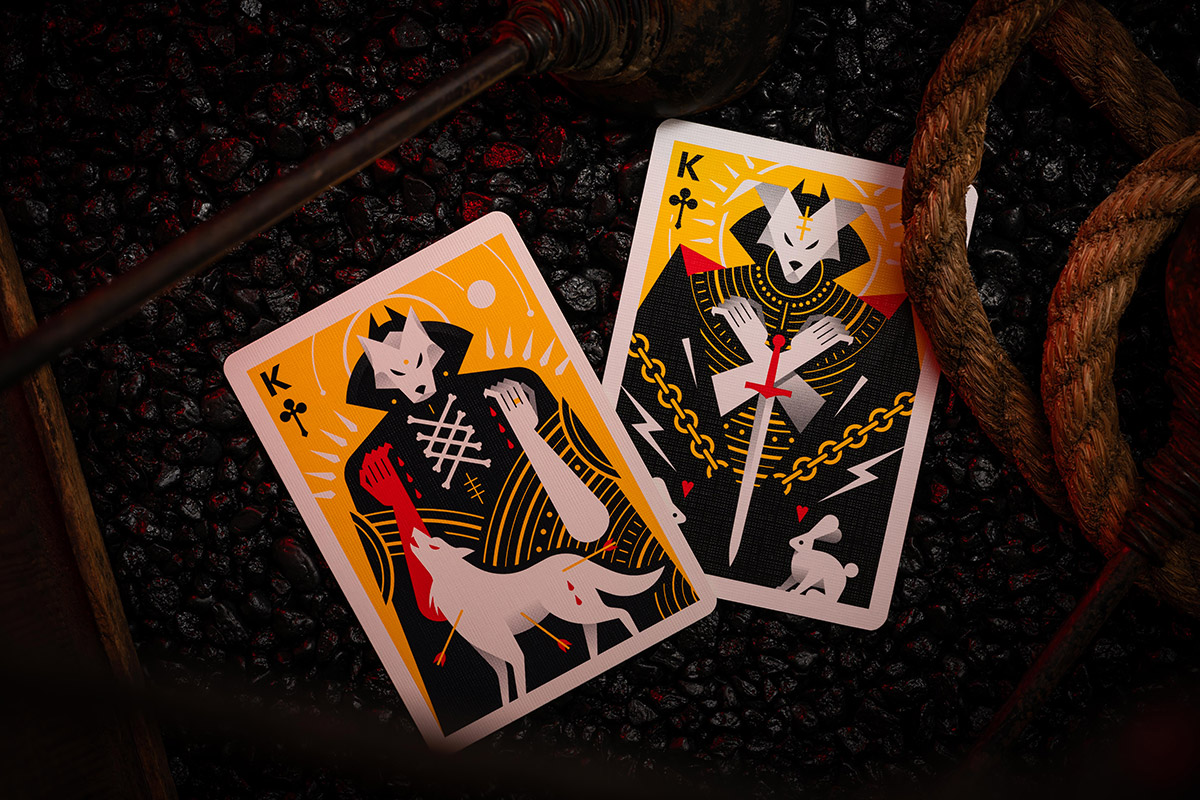 In Incubo, every court card represents a nightmare. These characters are spooky, enigmatic, chaotic, and intentionally ambiguous.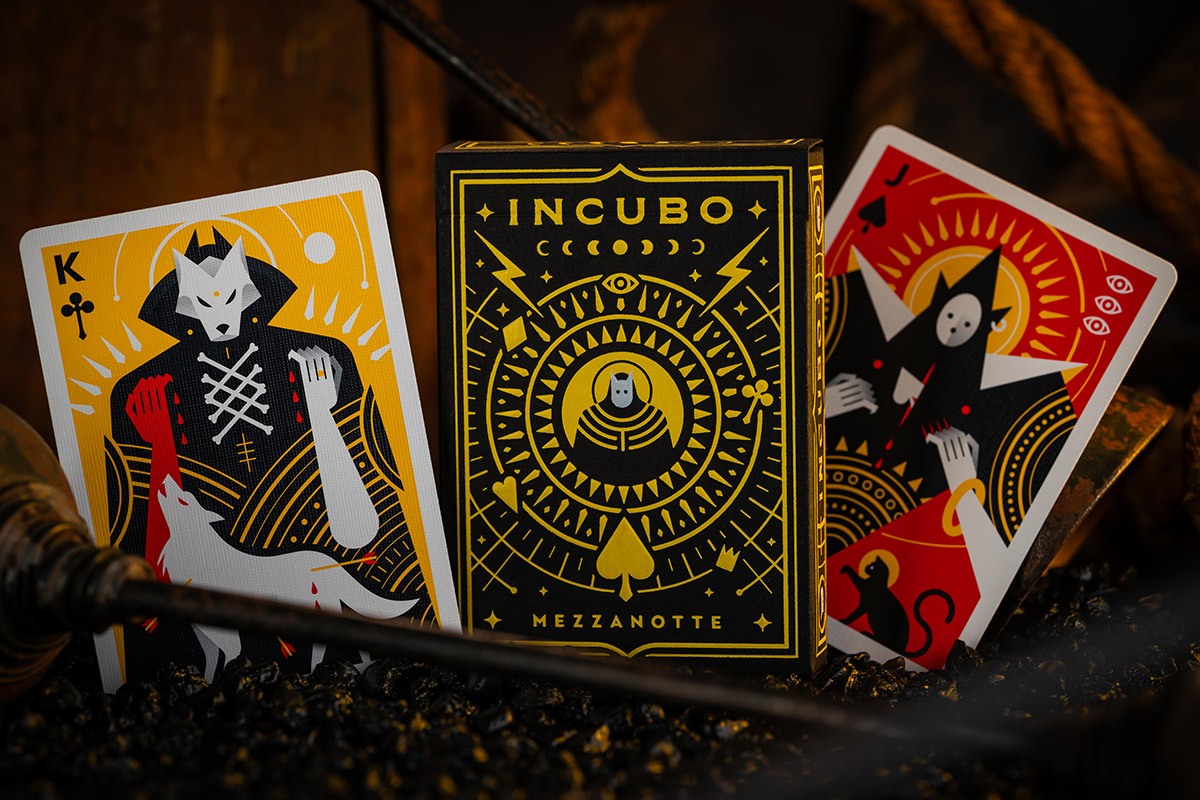 After all, dreams continually defy perfect understanding, and each dreamer brings his own unique perspective.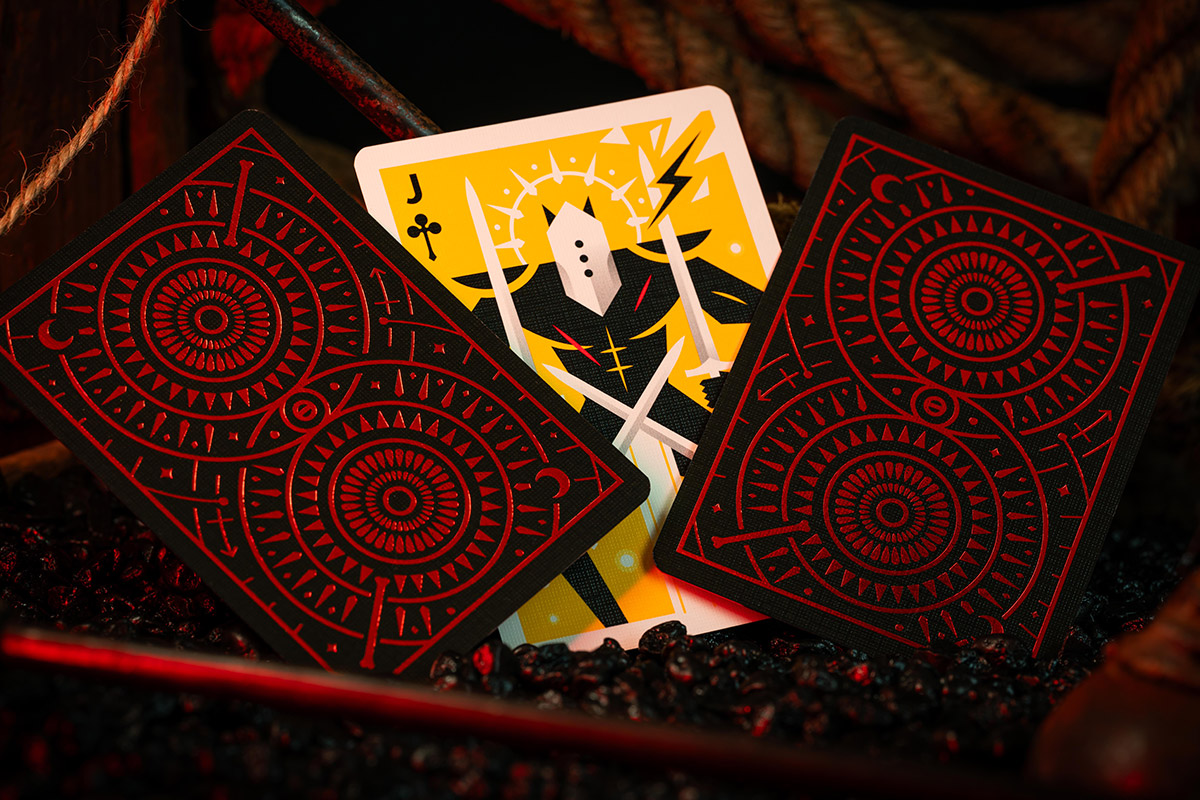 If you have questions, write me at giovanni@thirdway.it
This store's orders cannot be refunded – check carefully before you buy!
Coupon codes cannot be applied after an order is made. However, if you had one but you forgot to use it, contact me at giovanni@thirdway.it and I will give you a credit code.