2018 was the first year of Thirdway Industries as a real italian company. It was an awesome year and I wanted to gather all the most important milestones in one page.
Delirium: The Lost Decks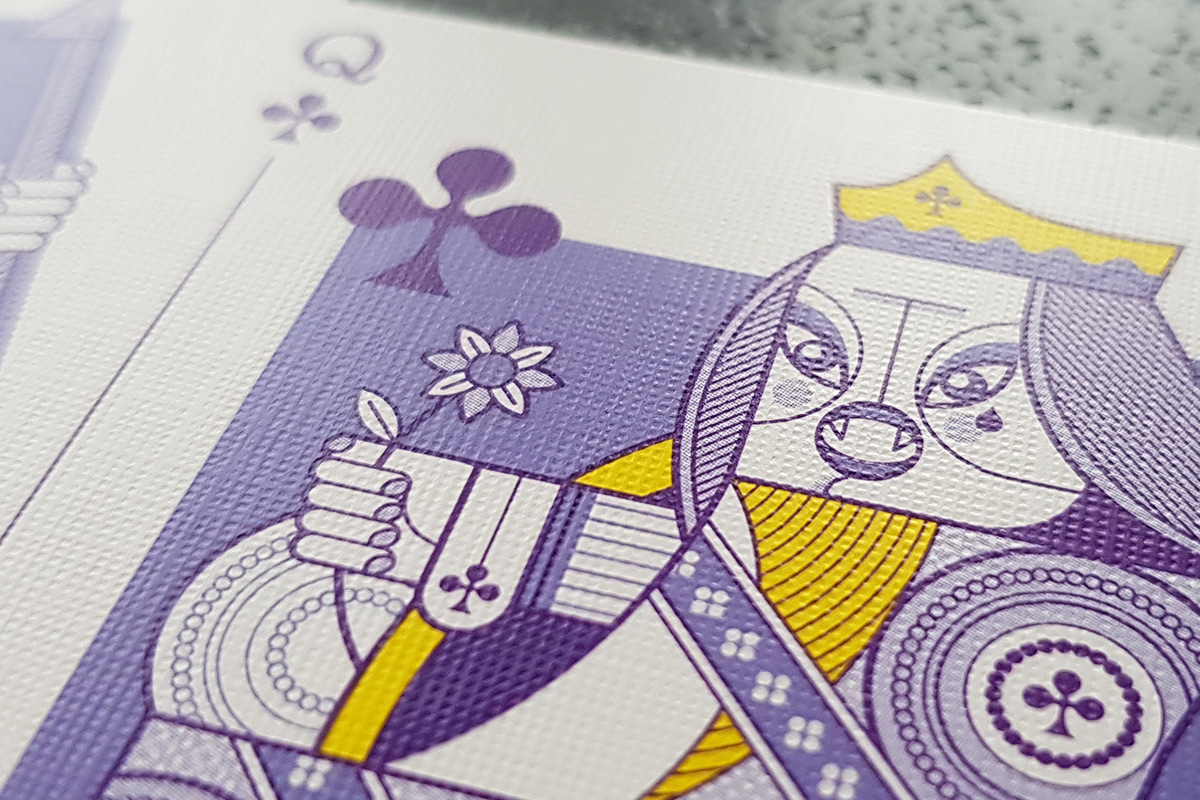 Launched on Kickstarter 12 January, 2018 – Gathered €28,565 – 402 Backers
The year started with a sequel of my first crowdfunded deck, Delirium Prism, designed in 2014. The "Lost Deck" series includes three decks, Delirium Insomnia, Delirium Ascension and Delirium Absolute, all printed by USPCC. Delirium Absolute is a super limited edition (777 decks only) with the first TWI tuckbox made by Gamblers Warehouse.
Find out more about Delirium >
Odissea Playing Cards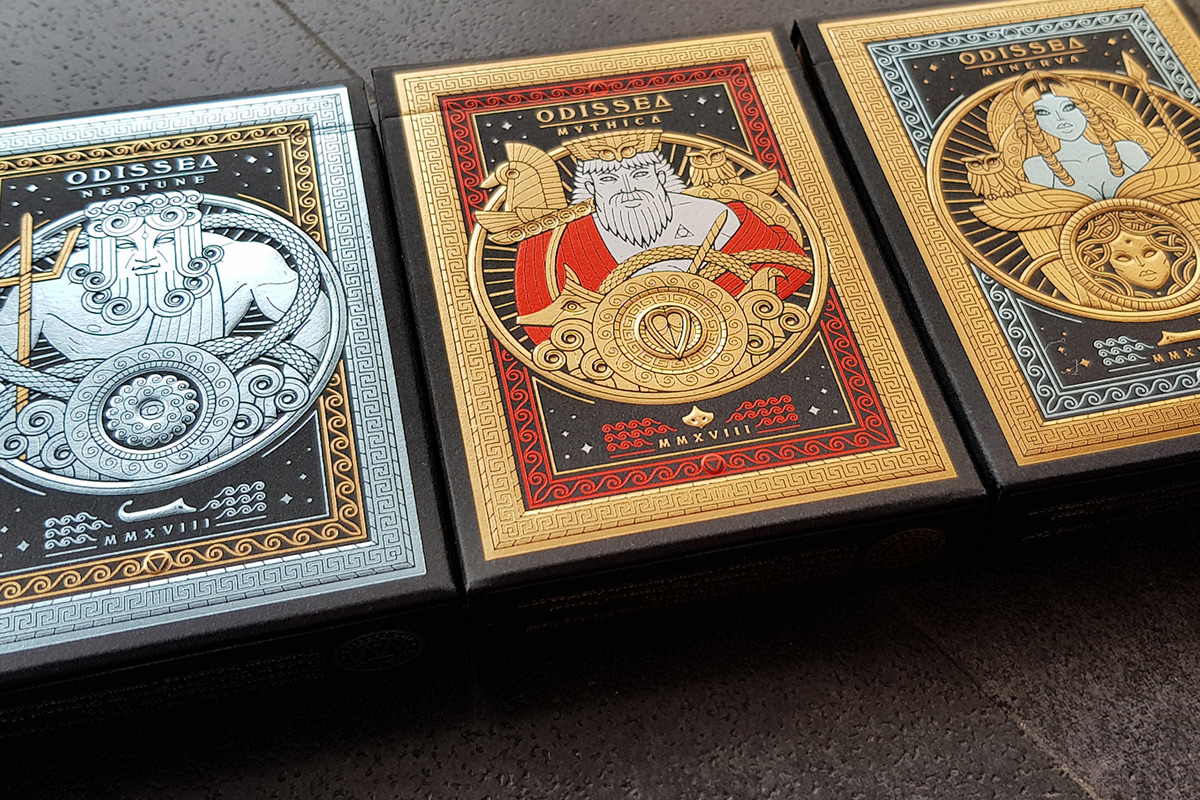 Launched on Kickstarter 17 May, 2018 – Gathered €50,394 – 680 Backers
In May, I launched my most ambitious project so far: Odissea. Based on Homer's Odyssey, those decks tells one of the most beautiful stories of Greek Mythology.
The series includes two unlimited decks, Odissea Minerva and Odissea Neptune, who includes all the allies and enemies of Ulysses. Odissea Mythica, the limited edition, includes all the characters on two-ways cards.
Entirely produced in United States, with custom boxes made by Gamblers Warehouse.
Odissea Nec Plus Ultra
The 12th of July I have released my first gilded limited edition, Nec Plus Ultra. This is also the first deck released on preorder only on my website, without a Kickstarter campaign. All the decks in preorder were sold out, so it went better than expected. Nec Plus Ultra features a beautiful gilding and a pearlescent, foiled tuckbox made by Gamblers Warehouse.
Find out more about Nec Plus Ultra >
Betrayers Playing Cards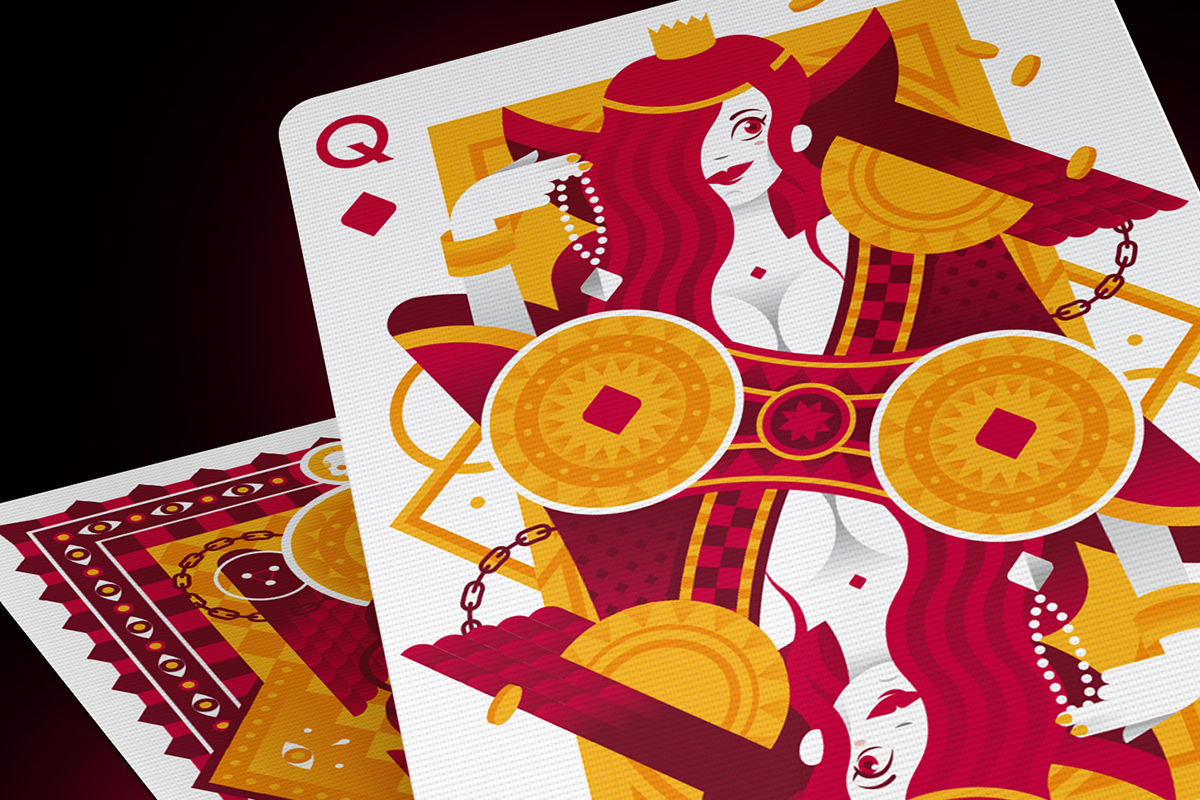 Launched on Kickstarter 17 October, 2018 – Gathered €36,322 – 426 backers
One of my favourite projects of this year, Betrayers uses a new style, with only shapes, gradients and no lines. It also have a deep story with a lot of hidden symbology. Betrayers includes three decks, all completely different. Betrayers Lucis and Tenebra are the unlimited editions printed by USPCC, and Betrayers Invictus is the first cold-foiled back deck of Thirdway Industries, printed by Cartamundi. Betrayers is in production and will be my first deck made in 2019.
Find out more about Betrayers >
Bonus – Odissea Aegis and Nemesi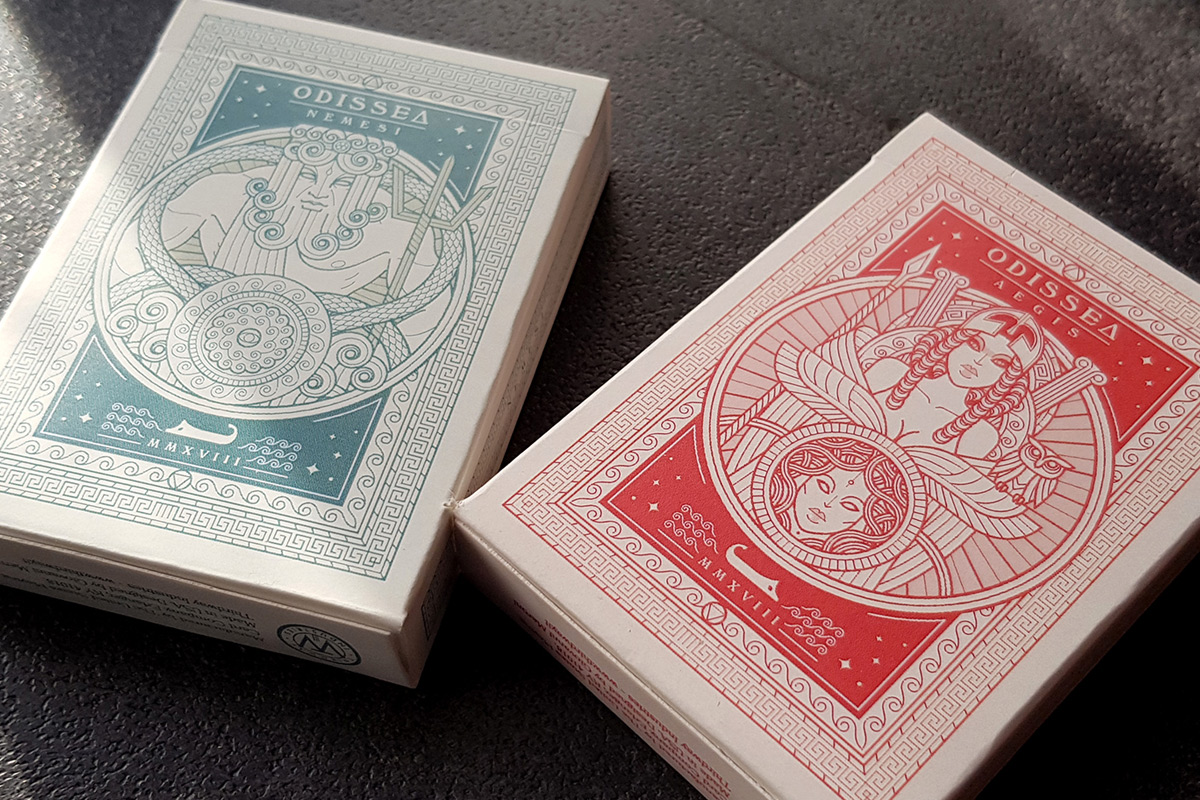 Odissea production went well, but we also had few issues. We lost some Minerva and Neptune boxes, so we decided to use a digital printed tuck for all the decks without a box. I've launched those two "bonus decks" at Black Friday, with an insane discount.