2021 was an incredible year for Thirdway Industries. I've released a total of 21 new decks (!) probably the highest number so far.
The main improvement of 2021 is TWI Patreon, that was enhanced with two structural changes: all the Patreon decks released in 2021 were new, and some were also Patreon Exclusives (EE – Eternal Editions). During the previous years, Patreon didn't have exclusives and it could include also "old" decks, released on Kickstarter.
2021 Kickstarters were less than 2020 (3 versus 4), but the campaigns had more different decks available.
Here is the list of the achievements/releases of the year:
17th February – Tales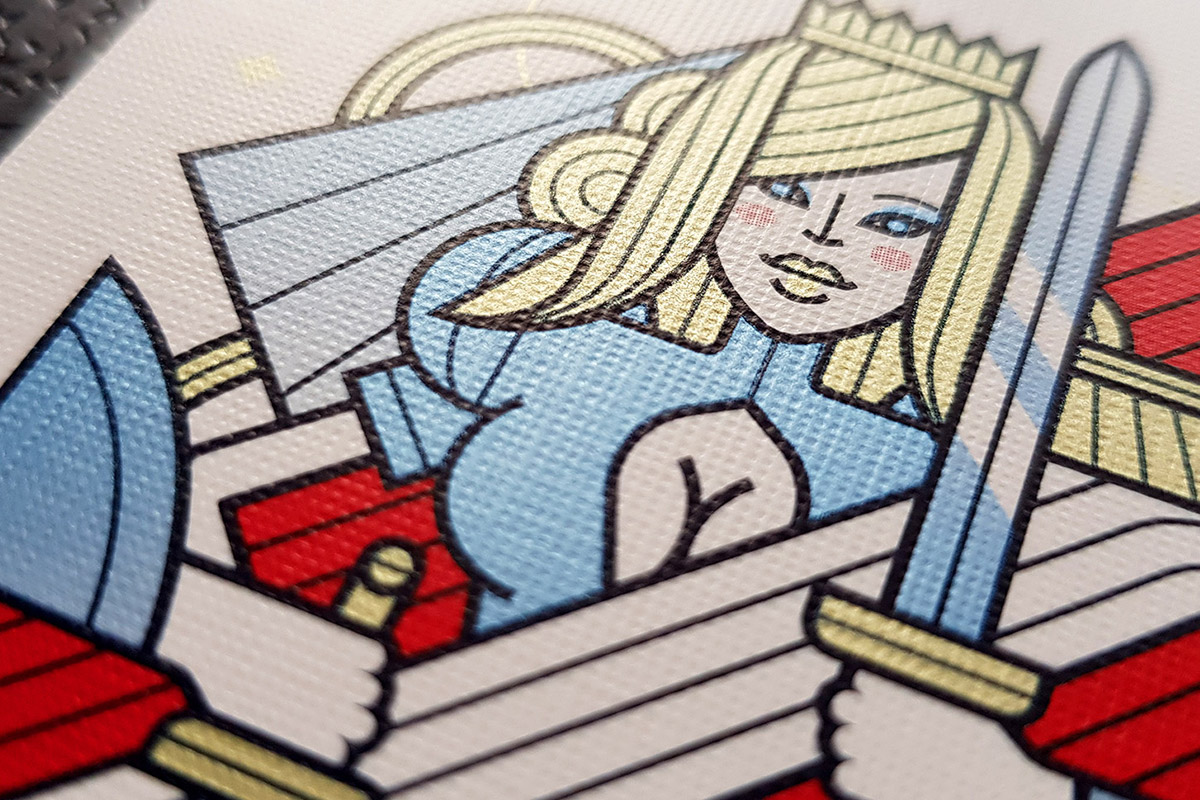 Gathered €73,513 on KS (€50,299) + BackerKit (€23,214) – 572 Backers – 5 decks
Tales is a series inspired by the most popular fairy tales, like Cinderella, Snow White, Peter Pan and many more. This series includes 5 decks: Heroic (with the fairy tales heroes), Arcane (with a lot of magical characters), Legendary and Charming (limited editions with asymmetrical courts) and Wicked (with all the antagonists). These decks are perfect for tell or create new stories and fairy tales: for adults and kids.
March – Conquerors Vendetta (Patreon)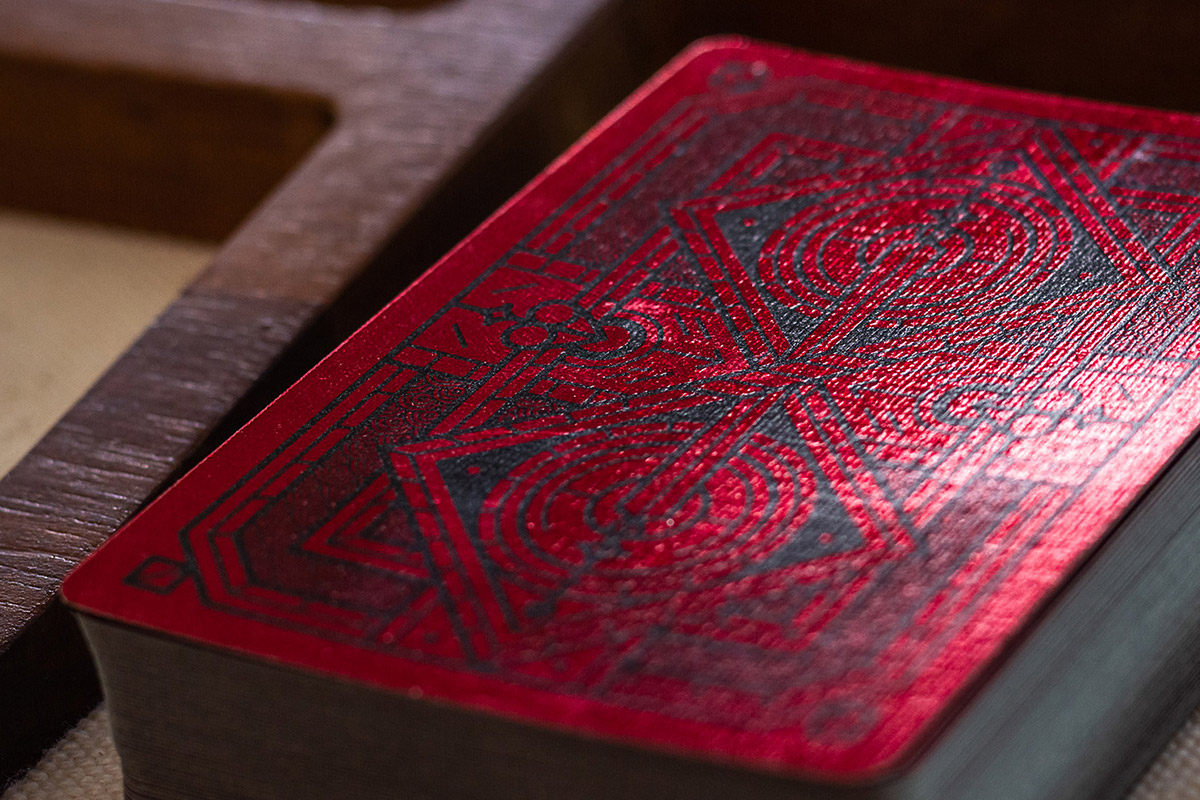 The first flood foiled deck of Thirdway Industries, that feature a full-bleed red foil background, super shiny and almost reflective. It's a sequel of Conquerors, dedicated to the Goddess of Vengeance, Nemesi.
Find out more about Conquerors >>
25th June – Galaxia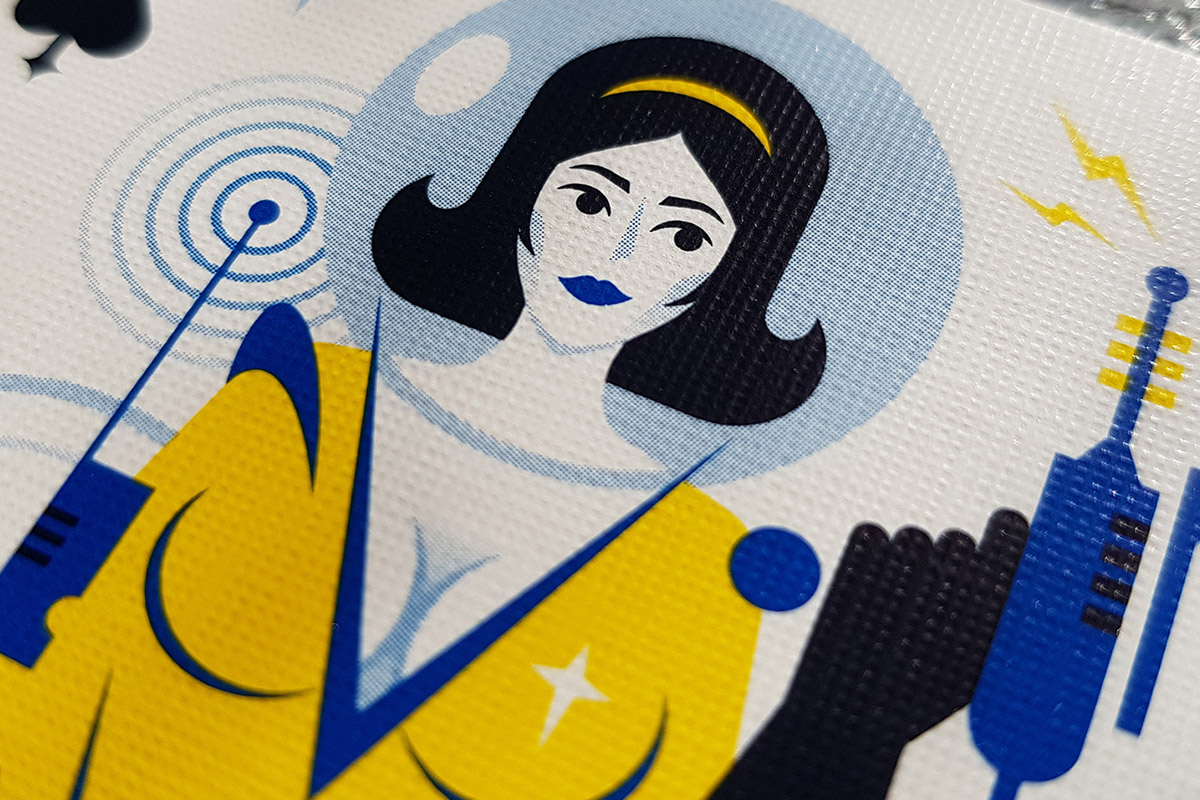 Gathered €77,103 on KS (€47,633) + BackerKit (€29,470) – 635 Backers – 5 decks
Galaxia is the first Sci-Fi project I've ever did. It's a sequel of Order, so there are several dystopian and totalitarian vibes in this project, almost hidden in plain sight. The series include 5 decks, Promessa, Altezza, Integra (limited), Domina (limited, experimental with a matte foiled tuckbox and yellow background cards) and Superba (Gilded limited edition).
Find out more about Galaxia >>
July – Monolith Singularity & Horizon (Patreon)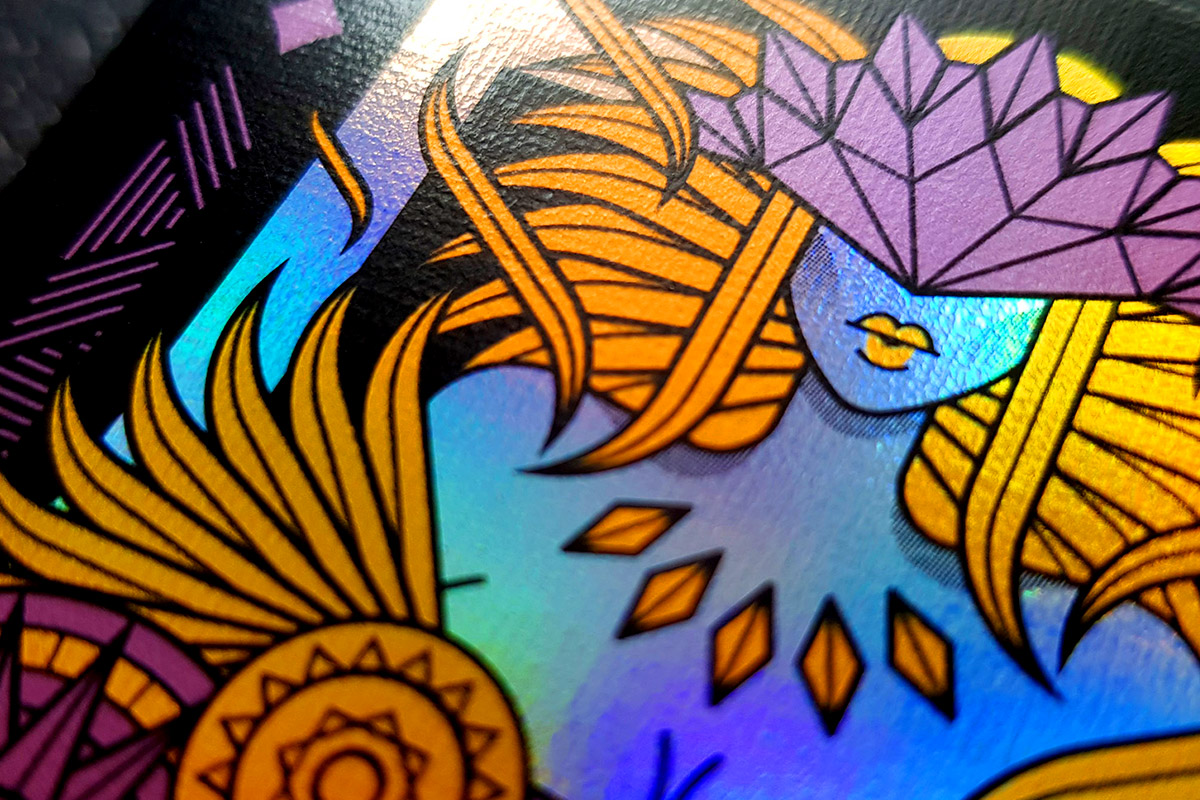 Direct sequel of White and Black Monolith, Singularity and Horizon feature holographic flood-foiled cards on both sides, printed with neon inks. Monolith theme is "Space Mythology", a deep and mysterious pantheon of supreme Space Gods who created and left our universe.
Find out more about Monolith >>
July – Egoism Rust (Patreon)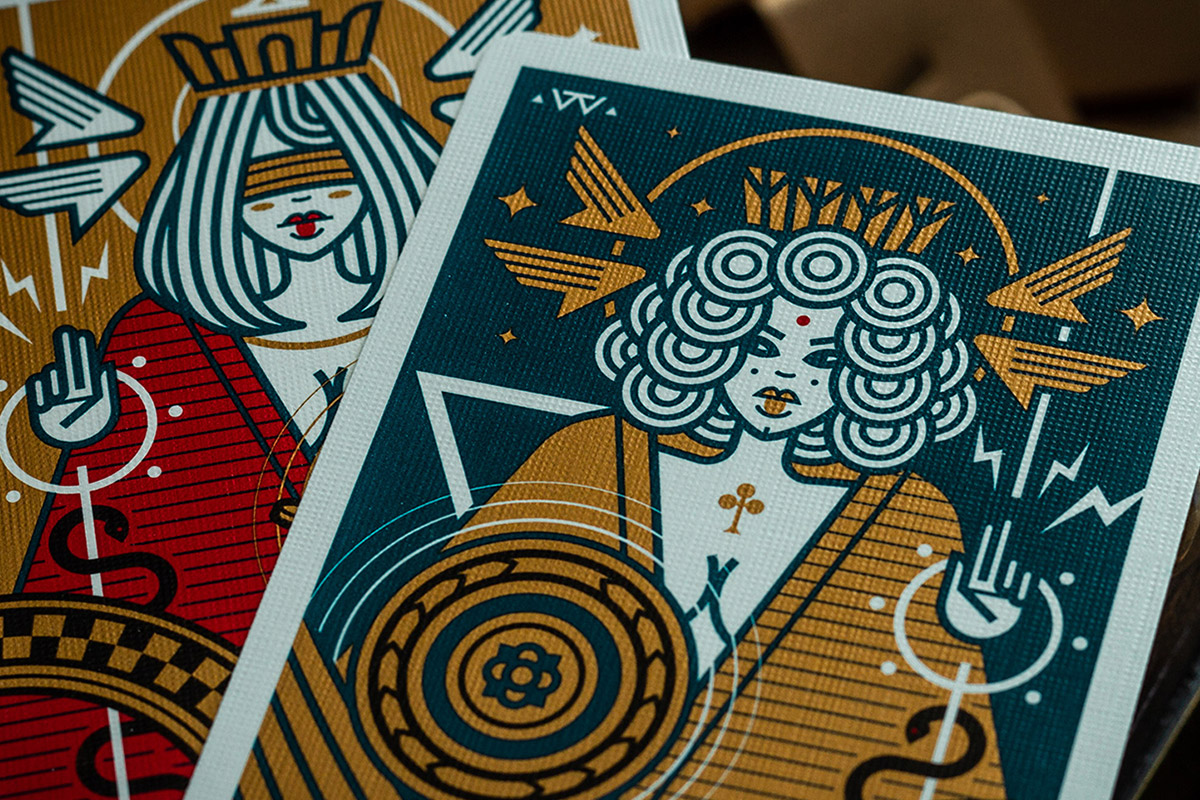 The first "not-so-standard" deck of Thirdway Industries, with four tarot-like jokers and copper metallic ink. This deck is simple, perfect for play and with a strong symbology.
16th August – Black Market (Secret deck, included for Patrons)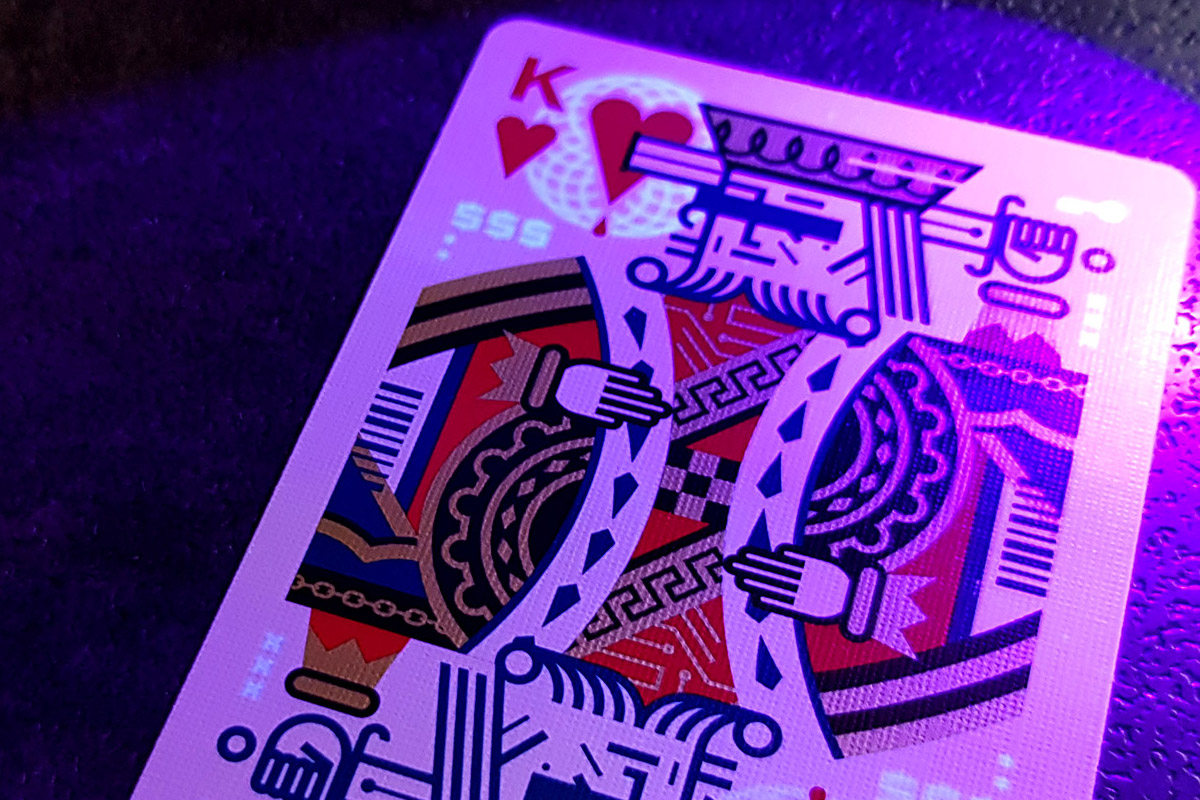 Probably the greatest surprise of the year, Black Market is a deck full of secrets. It features a lot of hidden uv elements, revealed only with a blacklight. Printed by USPCC with a gorgeous gold metallic ink and "impossible" to buy without a password. The current one is " juno7 " – but it will be changed again soon!
Find out more about Black Market >>
September – Conquerors Justitia (Patreon EE)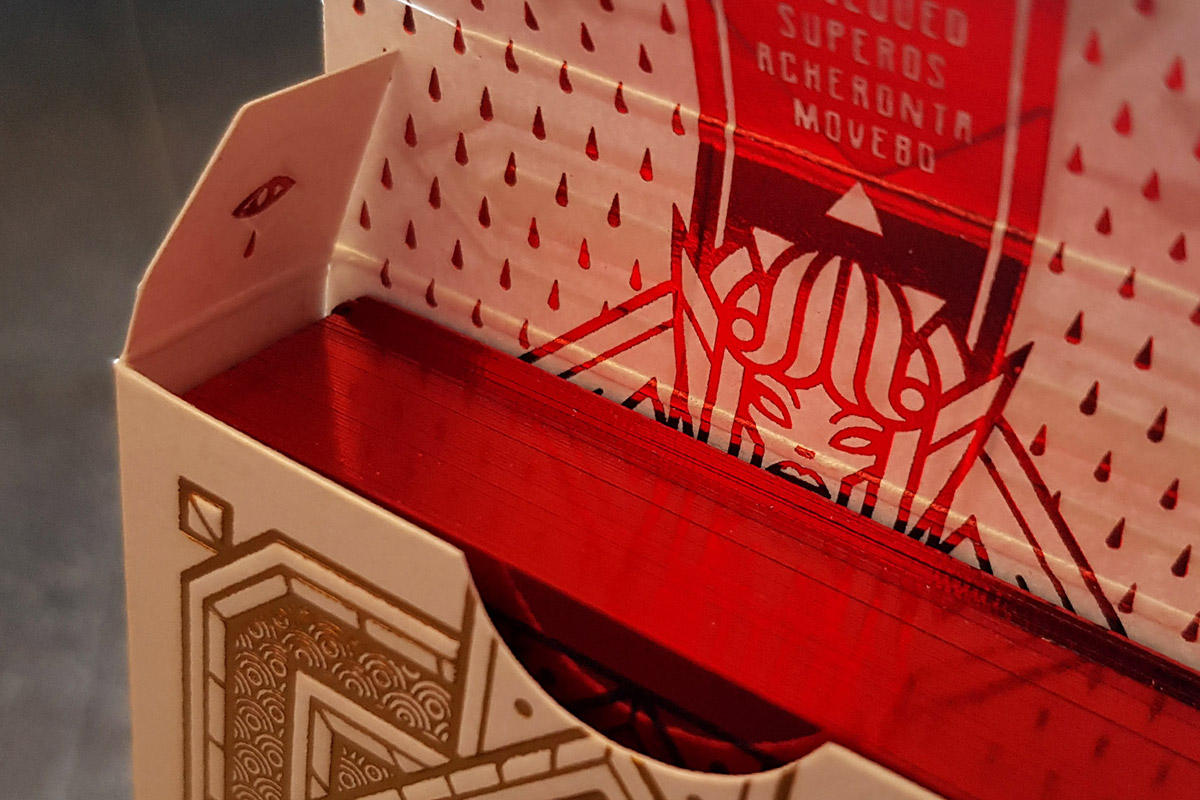 The first Eternal Edition (EE – Patreon Exclusive) is a red-gilded deck with flood foiled card backs, with a luxurious foiled tuck box printed on pearlescent paper. This deck is designed to offer an experience when opened.
Find out more about Conquerors >>
October – Egoism Peacock (Patreon EE)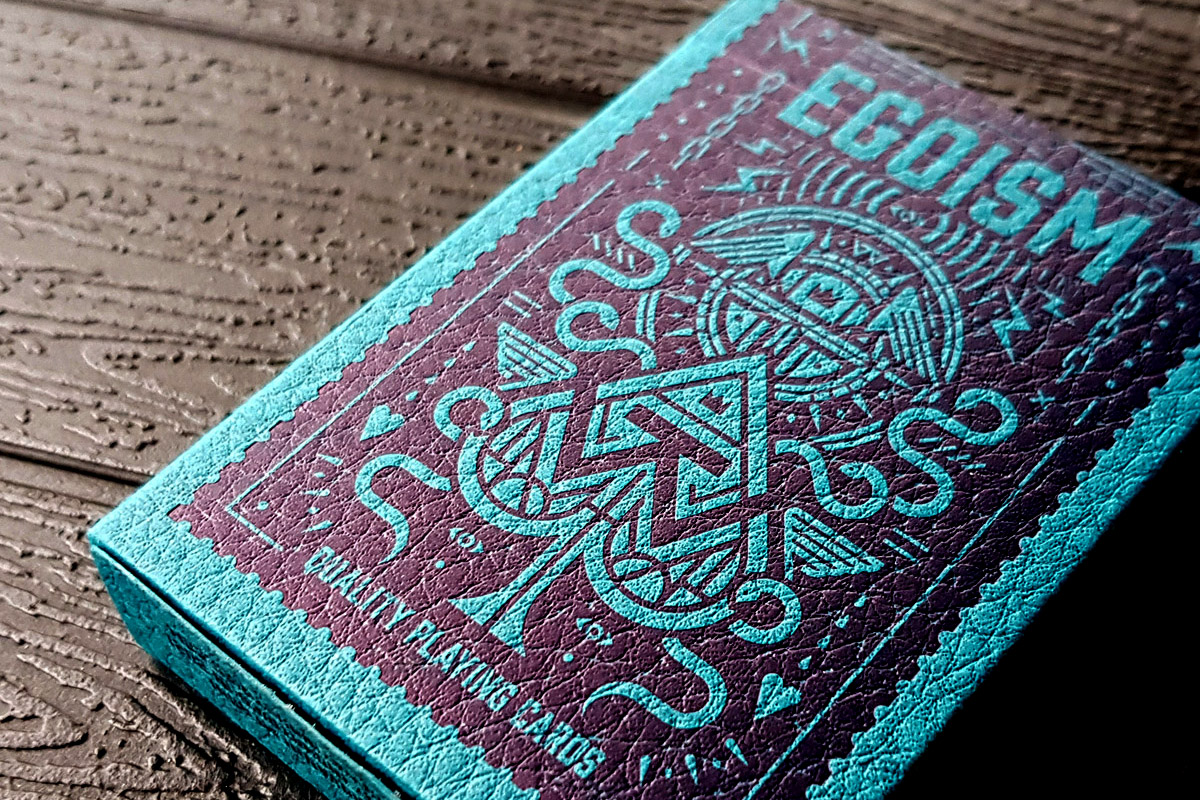 An holo-petrol gilded deck, with a leatherlike experimental tuckbox is the second Patreon EE of 2021.
12th November – Poison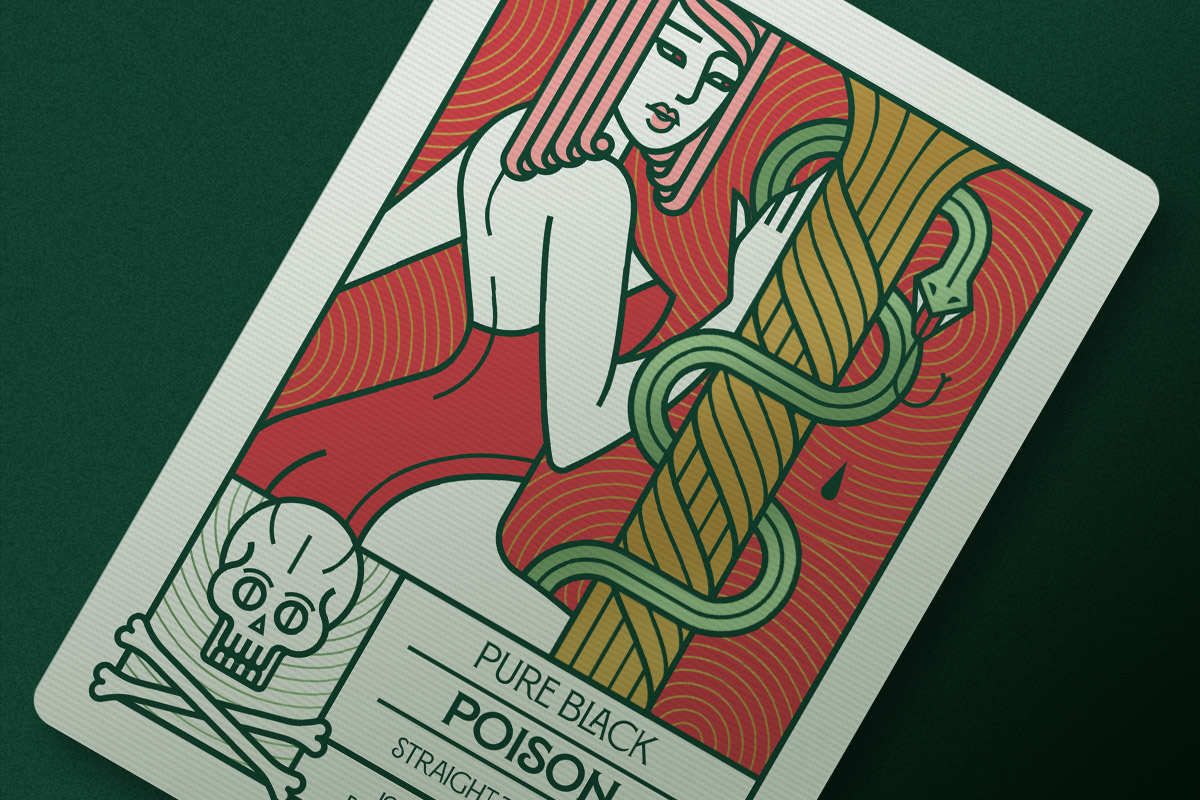 59.617 € Gathered  – 589 Backers – 3 decks
Poison is a series about alchemy, pharmacy and poisons. Settled in a fictional America of 1921. This project includes a total of 3 decks: Aspis (unlimited), Belladonna (limited, with mylar holographic foil on tuckbox and card backs) and Kingslayer (Gilded and KS exclusive).
December – Monolith Sagittarius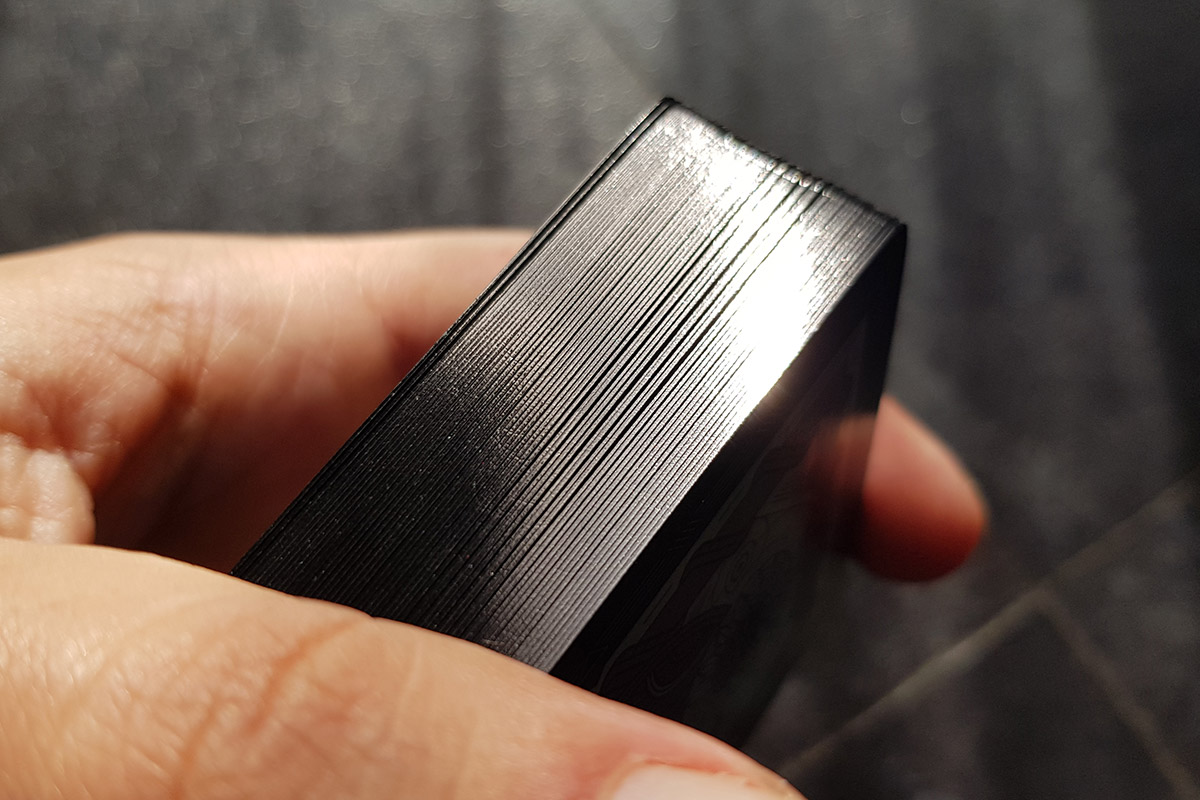 The 2021 annual reward, Monolith Sagittarius is the blackest Monolith ever made. Black tuckbox, black background cards and black gilding.
Find out more about Monolith >>
My idea for 2022 is continue to improve the Patreon offer, of course without forget about Kickstarter and website releases.
A huge thank you for all Patrons, Backers and Customers that supported Thirdway Industries in this awesome year!