Order Trident
The Trident include the three main decks of the Order series.
In stock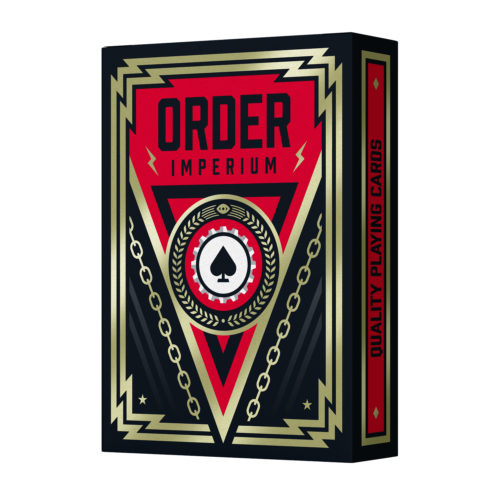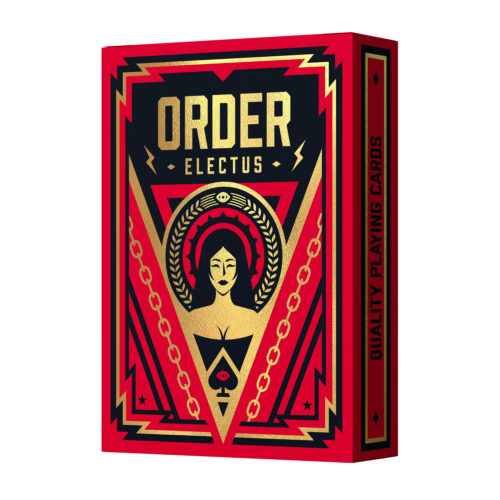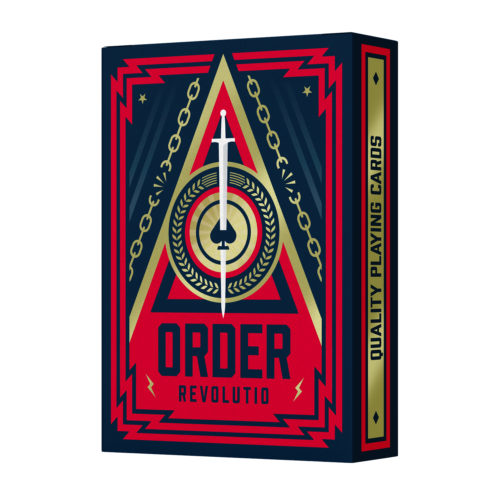 Description
Order is the dystopian series of Thirdway Industries, freely inspired by 1984, Farenheit 451 and Animal Farm.
There are 4 decks in the Order series: Order Imperium, Order Revolutio, Order Electus and the mysterious Order Occultus. Electus is a limited edition, 1777 decks made.
All decks are fully custom and completely different. Here are the card backs:
The courts are completely redesigned in each deck:
All Order decks are printed with superior metallic inks on all cards, front and backs. I have used those incredible inks on my previous projects and the results were stunning.
Here is a quick video I made for show the decks:
You might have heard something about Occultus. We wanted to reassure you that no important secrets are included in this deck. However, investigate on it is forbidden: don't do that."
The first version of Electus was called Occultus. More simple but rarer, it features the same cards of Electus with a black tuckbox printed with gold metallic ink.