Good&Evil V2
A bundle of the first two decks of TWI. Designed in 2013-14, printed by USPCC in 2021.
In stock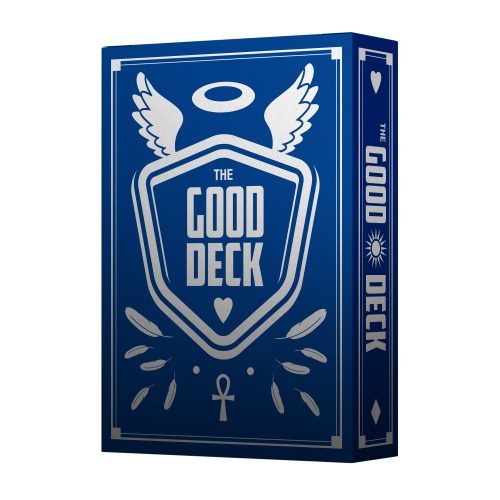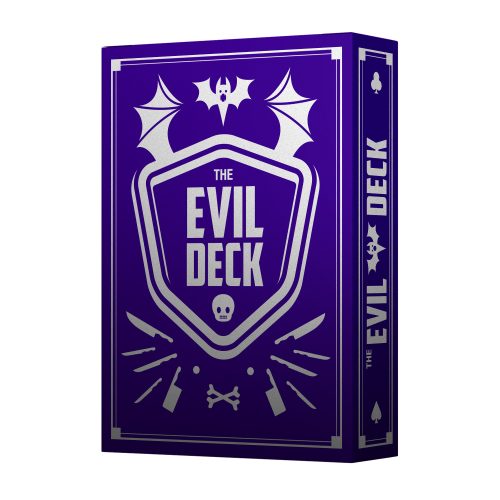 Description
The story of the Good and Evil Deck
My journey as playing cards designer started in 2013 with The Evil Deck, when I knew almost nothing about this incredible World. If you want to know more, check TWI story here.
After my first deck won the DDDC Contest in 2014, I received a proposal to crowdfund on a new platform, Cardlauncher.
Kickstarter wasn't available in Italy at time, so it was a great opportunity. The deck I've submitted was "The Good Deck".

For several technical issues, the adventure with Cardlauncher didn't go as expected, so the Good Deck was put on hold.
Since then, a lot of people asked me about the Good Deck – however, the files were too old, and I was focusing my efforts on other kind of decks – I've never really decided to produce it…
The new Good Deck!
… until now.
Few days ago I was talking with a fan about this old project – not sure why, something clicked and I decided to give it a try, fixing these old files that were buried in my computer for 7 years. It was a real impulsive decision, totally unplanned and chaotic – like most things I do.
Since the factory who made it originally (EPCC Taiwan) is not really available again, I decided to print it the Good Deck with USPCC.
I also planned a new version of the Evil Deck that will match its twin perfectly, as it should have been long time ago.
What's new?
The designs were super old, so, even if I tried to keep the "Good Deck" similar to the original version I've designed in 2014, I've improved some parts.
The most important changes are the tuck boxes designs and colors.The new versions will be violet (Evil) and blue (Good). I've removed a lot of text from the tuckboxes and added some hidden faces 🙂
Both of these will have matching (and revised) card backs: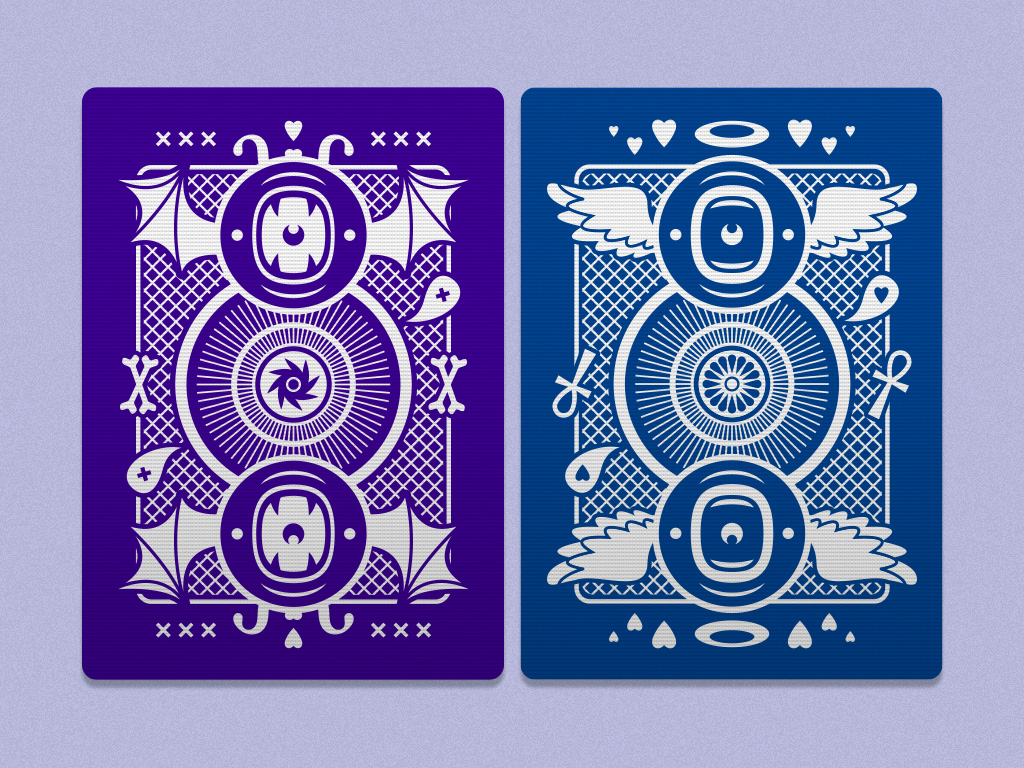 The other most important change is that I've swapped the original CYMK colors I used with PMS solid colors. This seems a subtle change, but it's a big deal, since the new colors will be more vivid and improve the final result a lot.
The main feature of the Evil/Good Deck is that all the pips cards are illustrated, not only the court cards. This does not make these decks very pratical for play (and this is the reason I always avoided to make new designs like these) – but aesthetically this should be interesting and fun.