There are two ways to get Pantheon II decks: via Patreon Subscription and via Website Preorder.
This page explains both options so you can decide which one is better for you.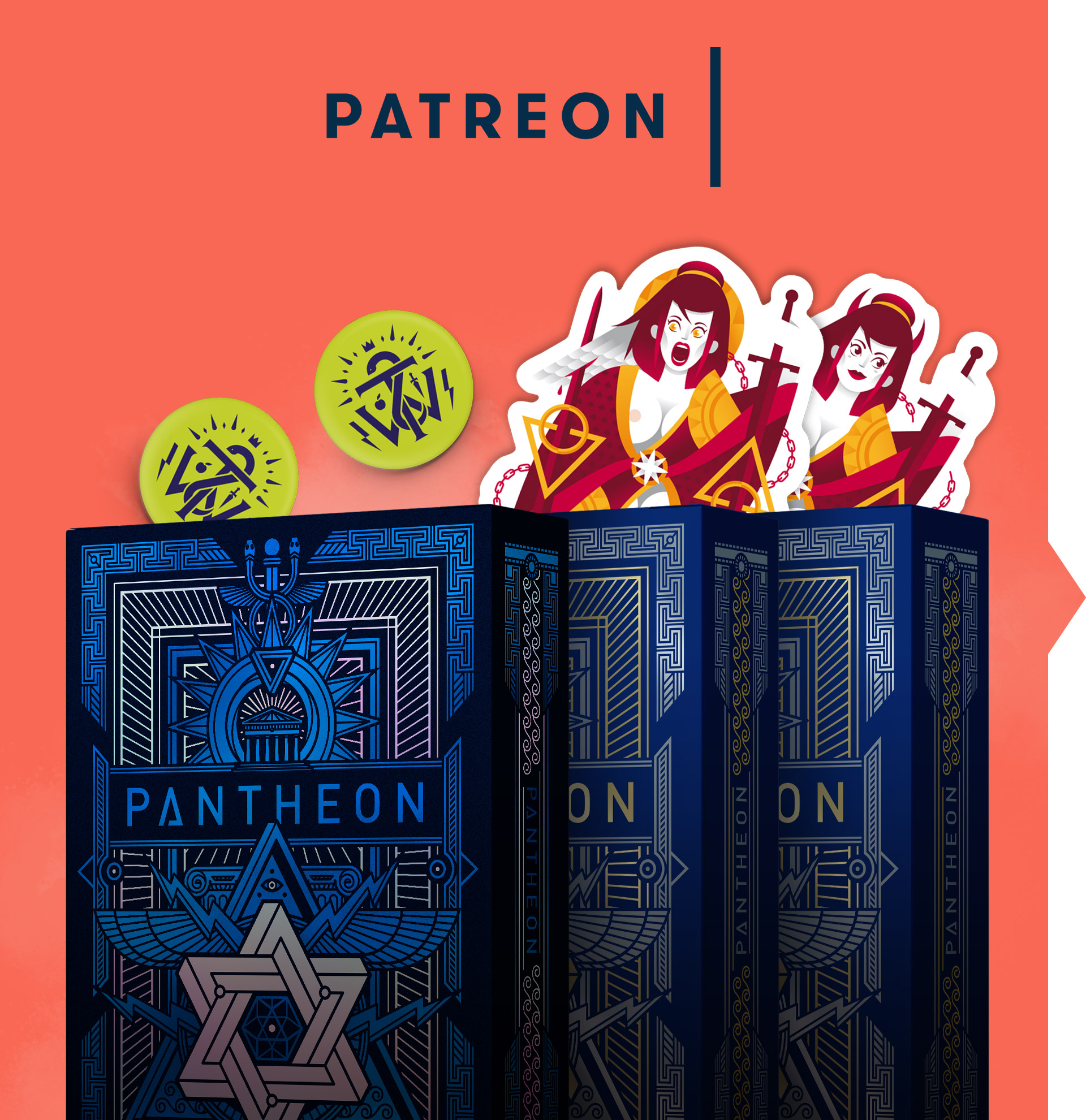 Patreon Sword of the Conqueror
Total cost $30/month ($90 total for 2 Azure and 1 Caelum)
In total you will get at least 2 Pantheon Azure (July) and 1 Pantheon Caelum (Aug/Sept)
There will be also other physical rewards included in July/August/Sept packages.
If you are a Patron, you'll be able to add Azure and Caelum with a discount.
Patreon also include those perks:
Previews and work in progress for my new projects

Backstories and secrets of TWI World

A discount of 9% on TWI Website

Digital goods

Chance to influence my future projects
Frequently Asked Questions
Which option is better?
Patreon is a little cheaper and include shipping, but the real value are the other perks. If you are not interested in these, probably the preorder option is quicker and easier. Please note that Patreon include 2 Azure and 1 Caelum (this quantity is not editable).
How many slots are available?
There are around 300 slots available on Patreon (however, there is room only for 33 new Patrons), and only 200 Pantheon Caelum are available via Preorder.
When those decks will be delivered?
My plan is ship preorders and Patreon rewards October 1, 2020