Caelum & Azure
$125,00
This bundle include the Pantheon 2 couple: Caelum and Azure.
384 in stock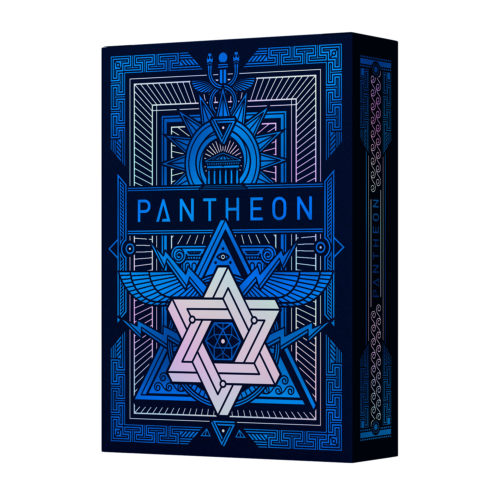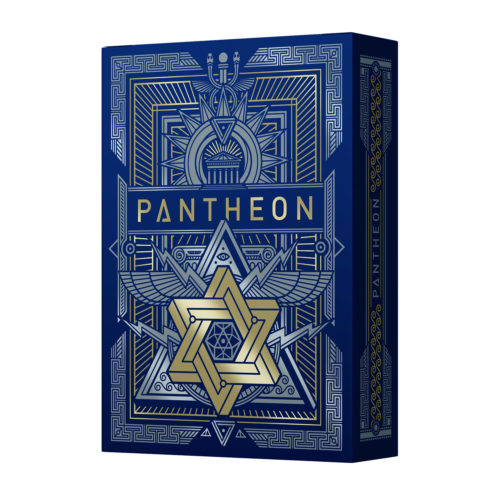 Description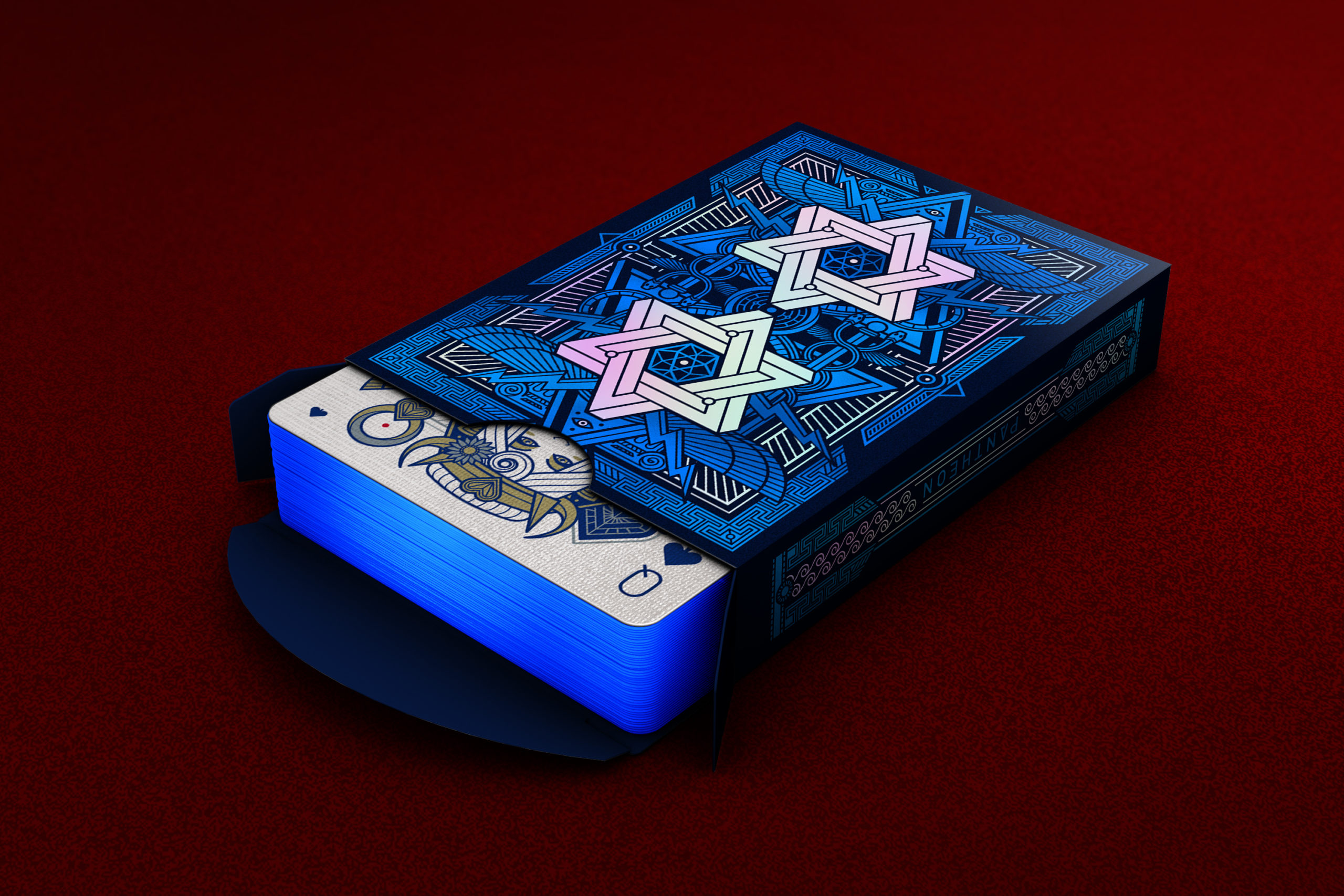 Special feature – "Divine" Inks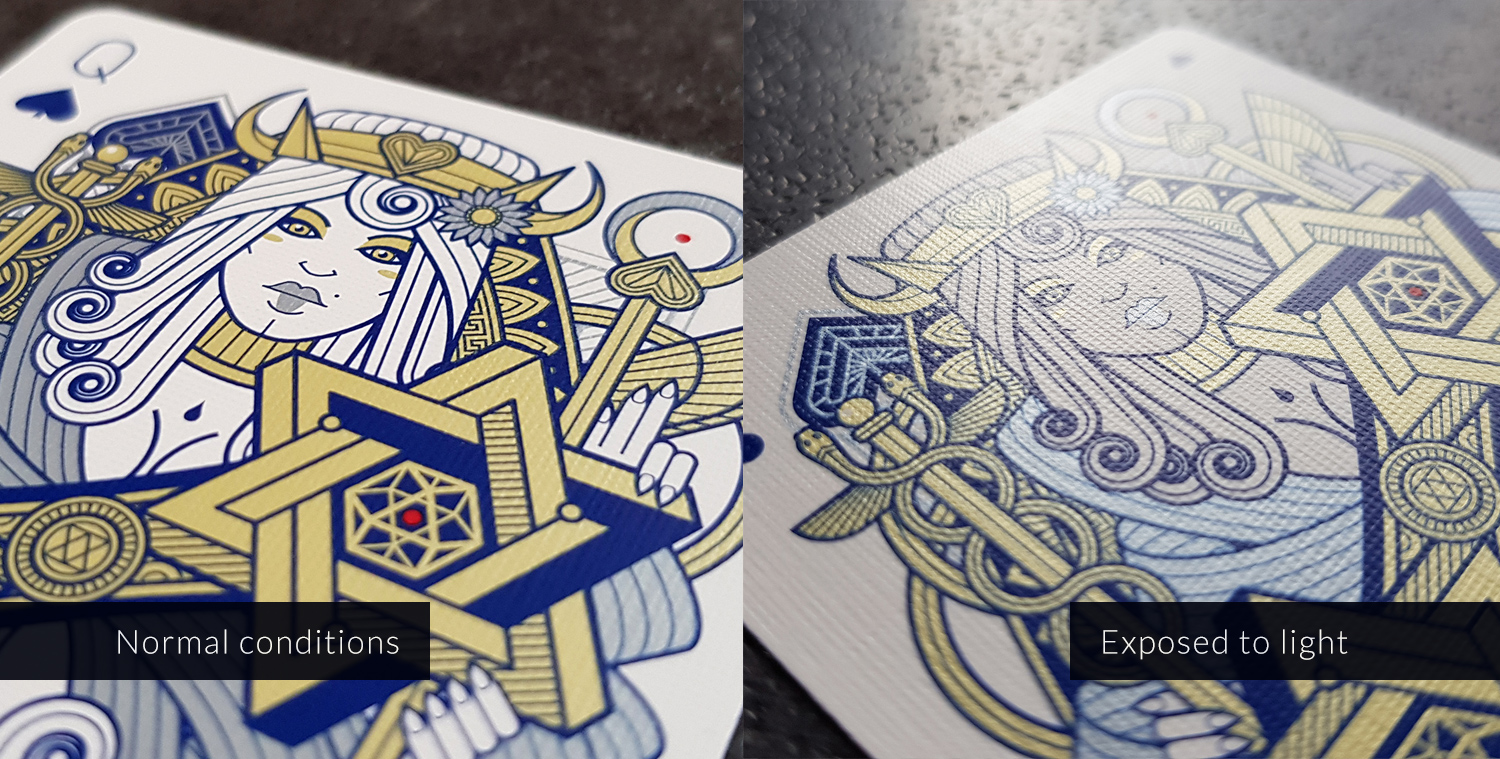 Pantheon Azure have very bright and reflective metallic inks, that change completely when exposed to direct light. Gold and Azure became almost white, giving an evanescent, "divine" look to the cards.
Pantheon II Series
The new edition of Pantheon will be printed by USPCC, with their usual awesome metallic inks.
The main difference between the old and the new editions are the card backs: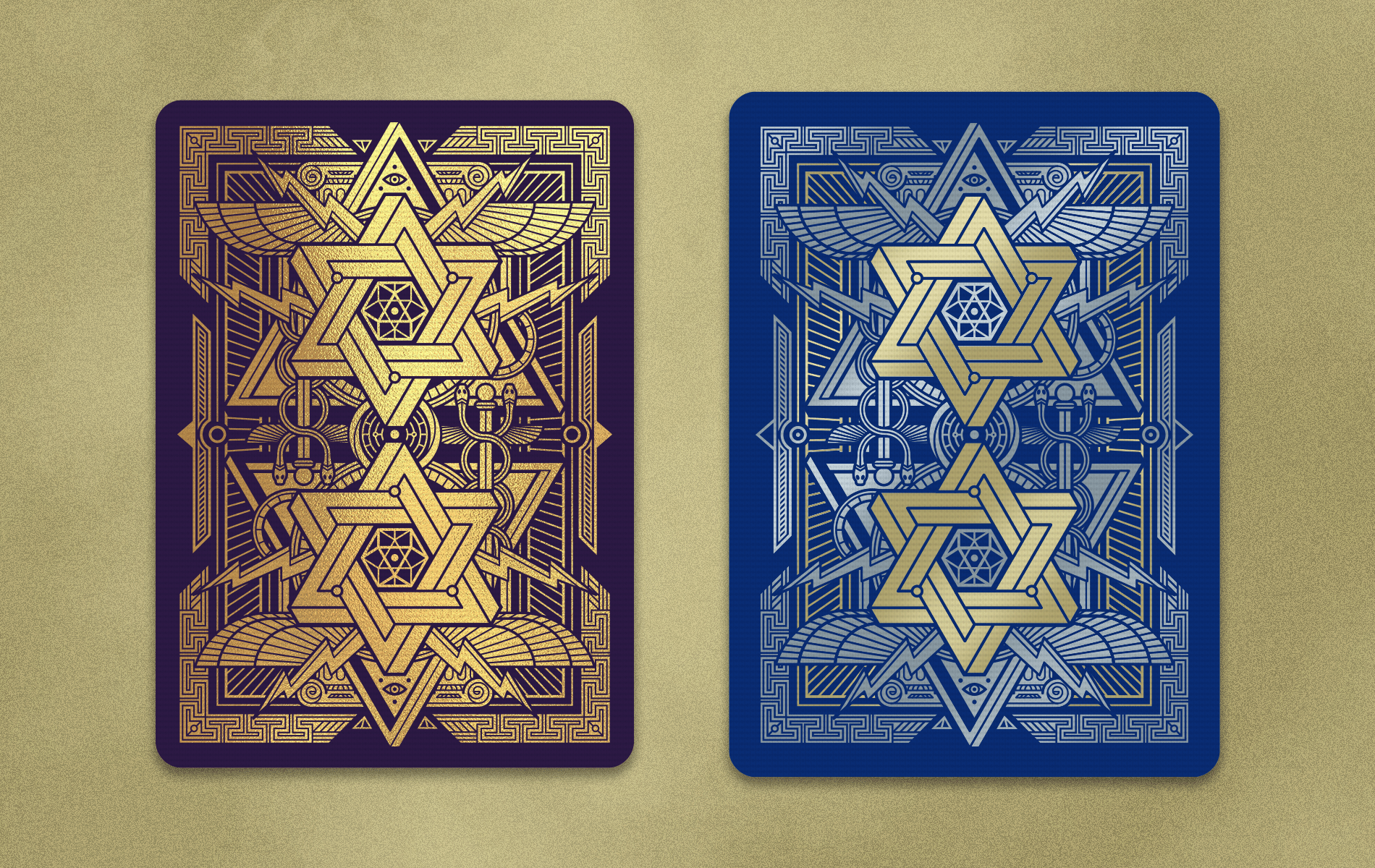 The "Original" Pantheon had one hot foil layer on a dark violet background. The new edition will have 2 metallic inks (blue/silver and gold) on blue.
Trivia – The 2-colors design was similar to an early design I've did on the first edition. If you backed Pantheon you may remember it.
Pantheon II, overall, is designed to be the "Player Edition" of the original version.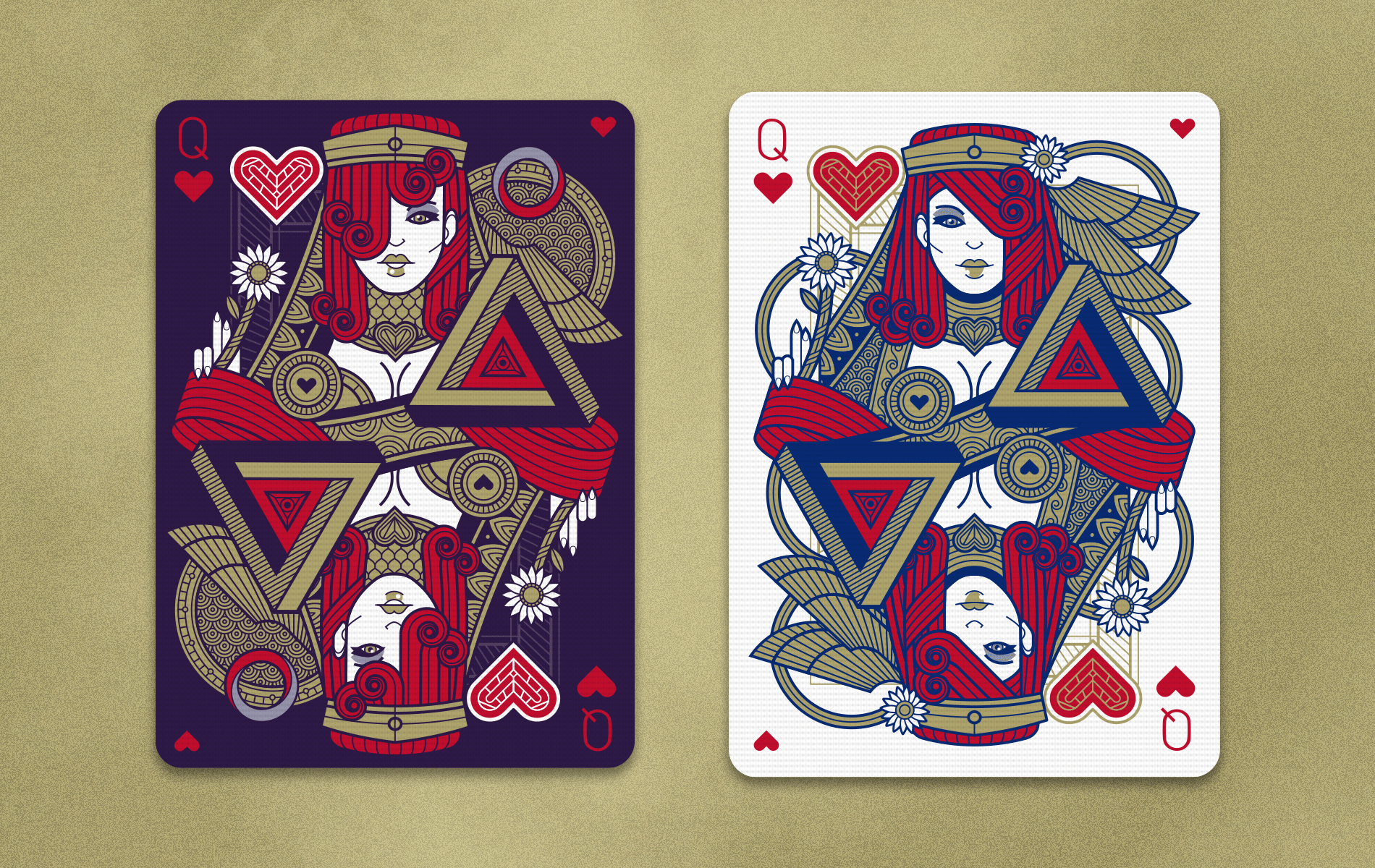 All the courts have been revised and recolored, on white background.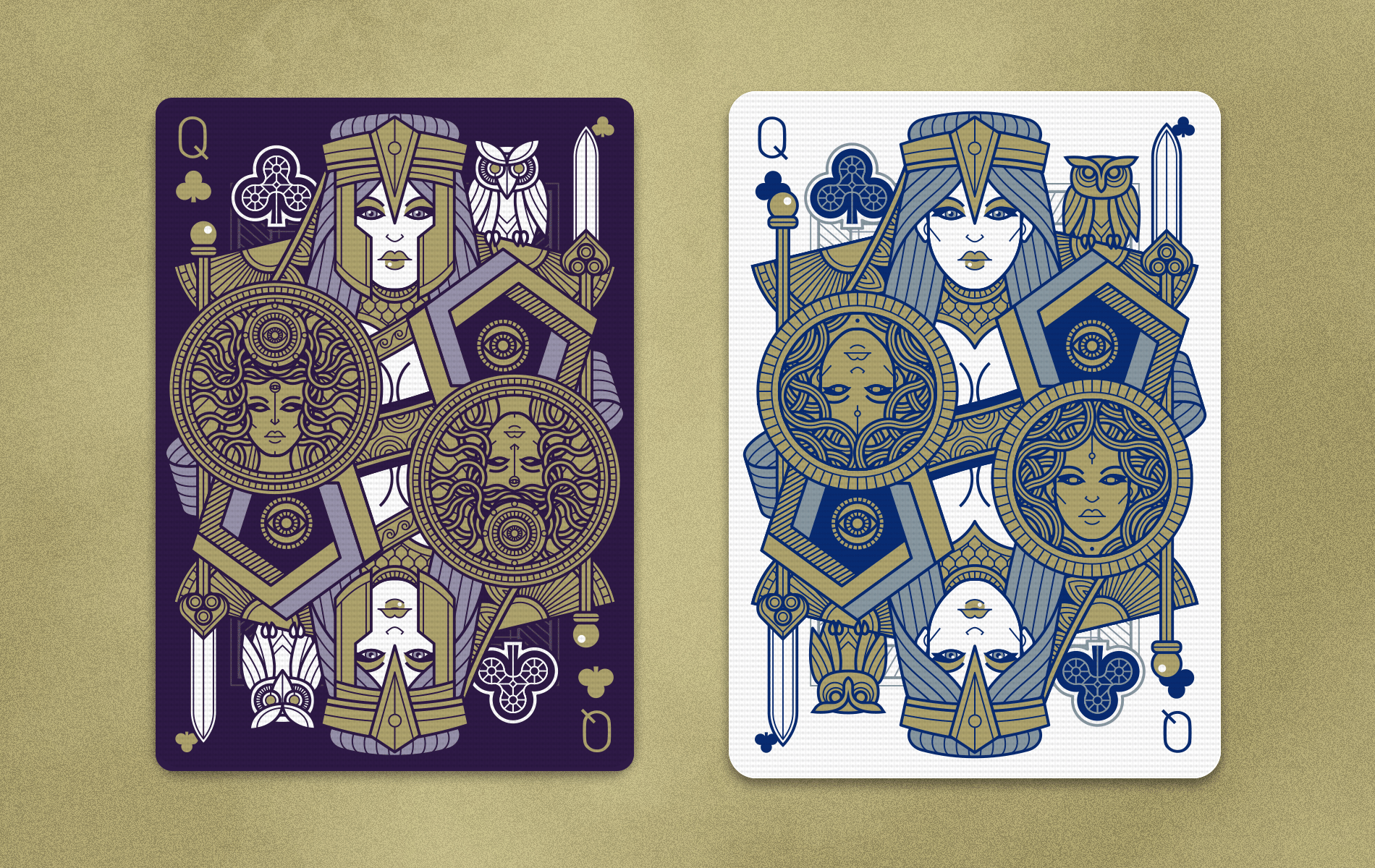 Of course, also pips are inverted on white background.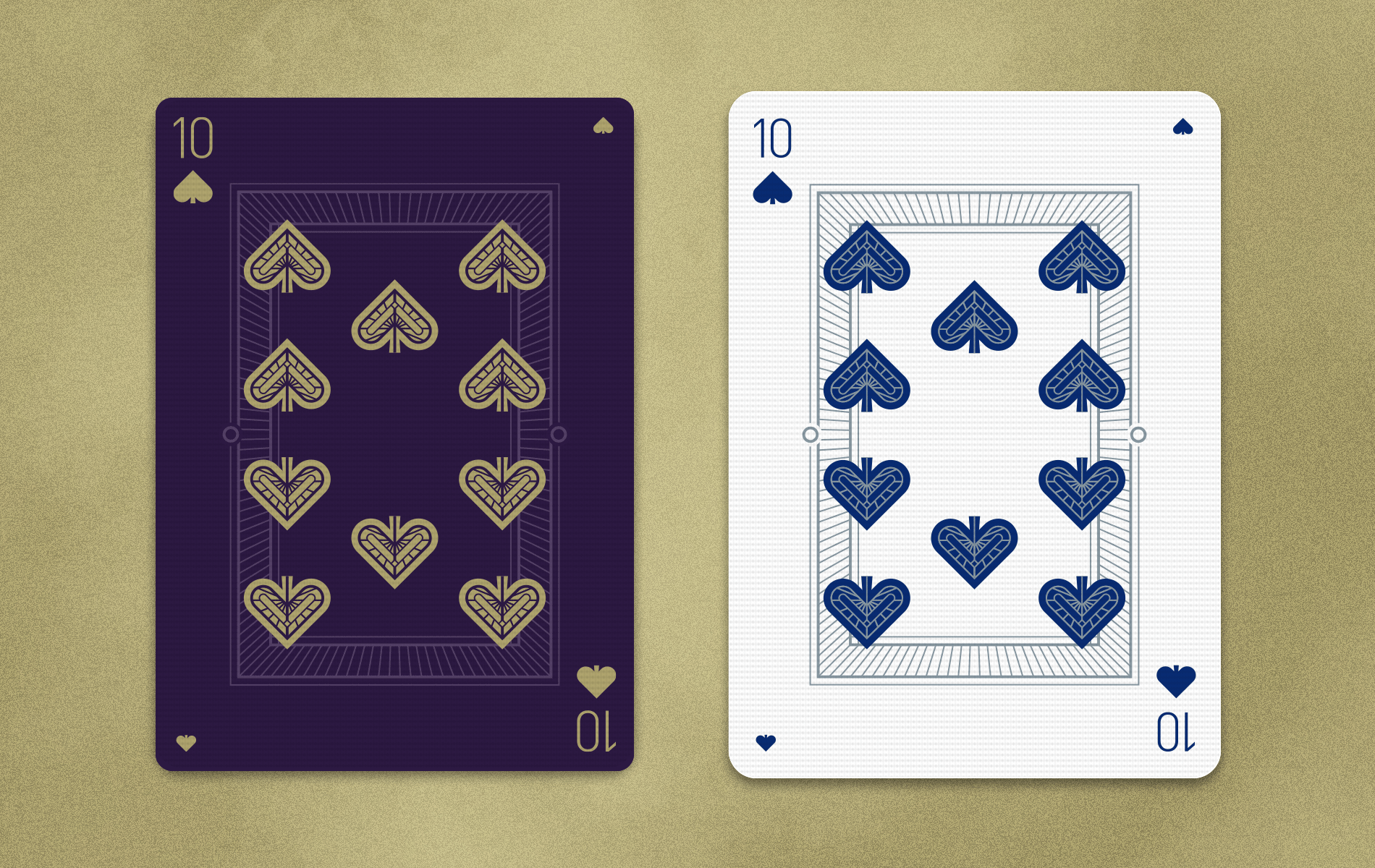 Apollo is one of my favourite redesigns of Pantheon II.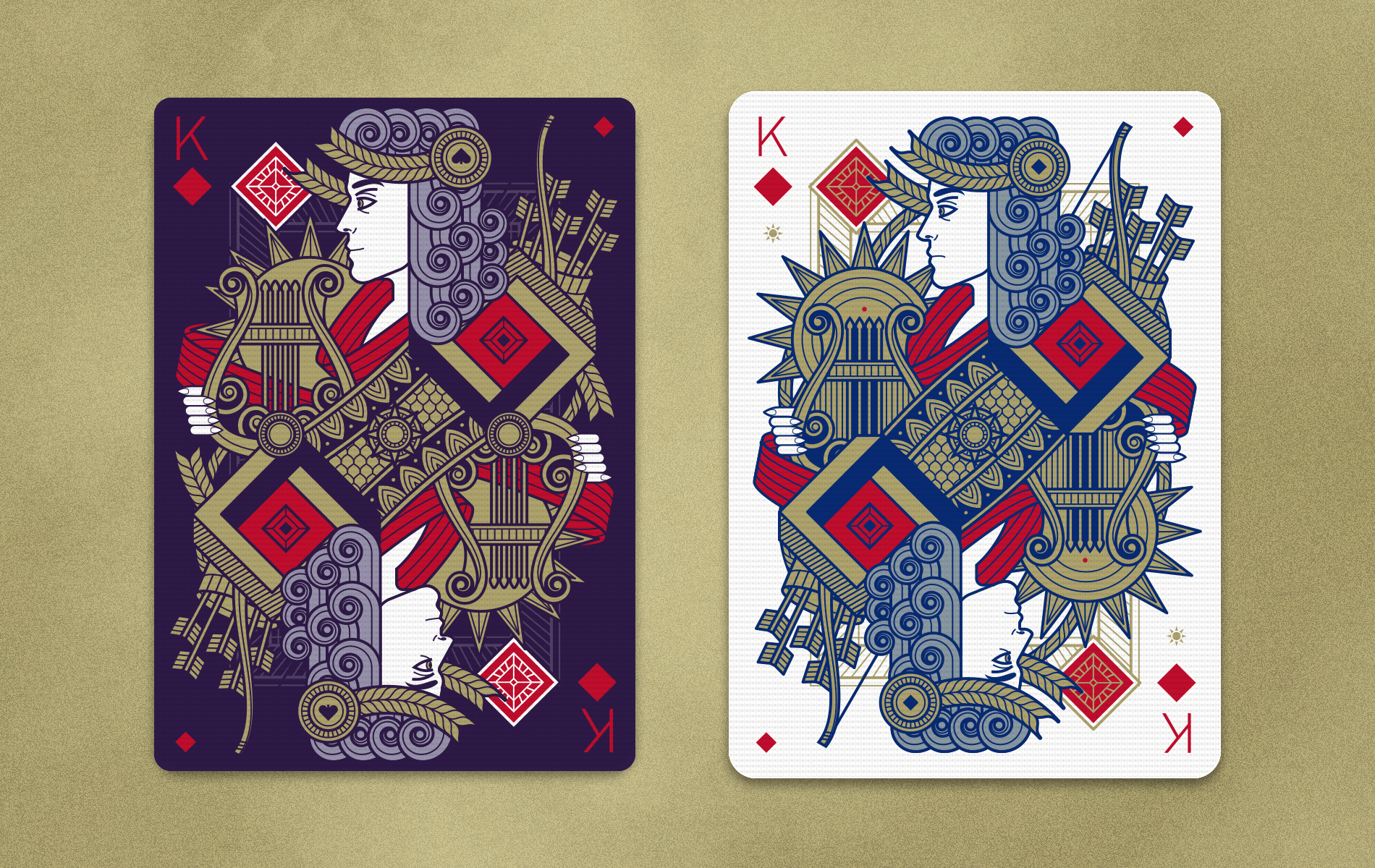 At first glance, cards are very similar – however, if you watch closely, you can spot a lot of differences.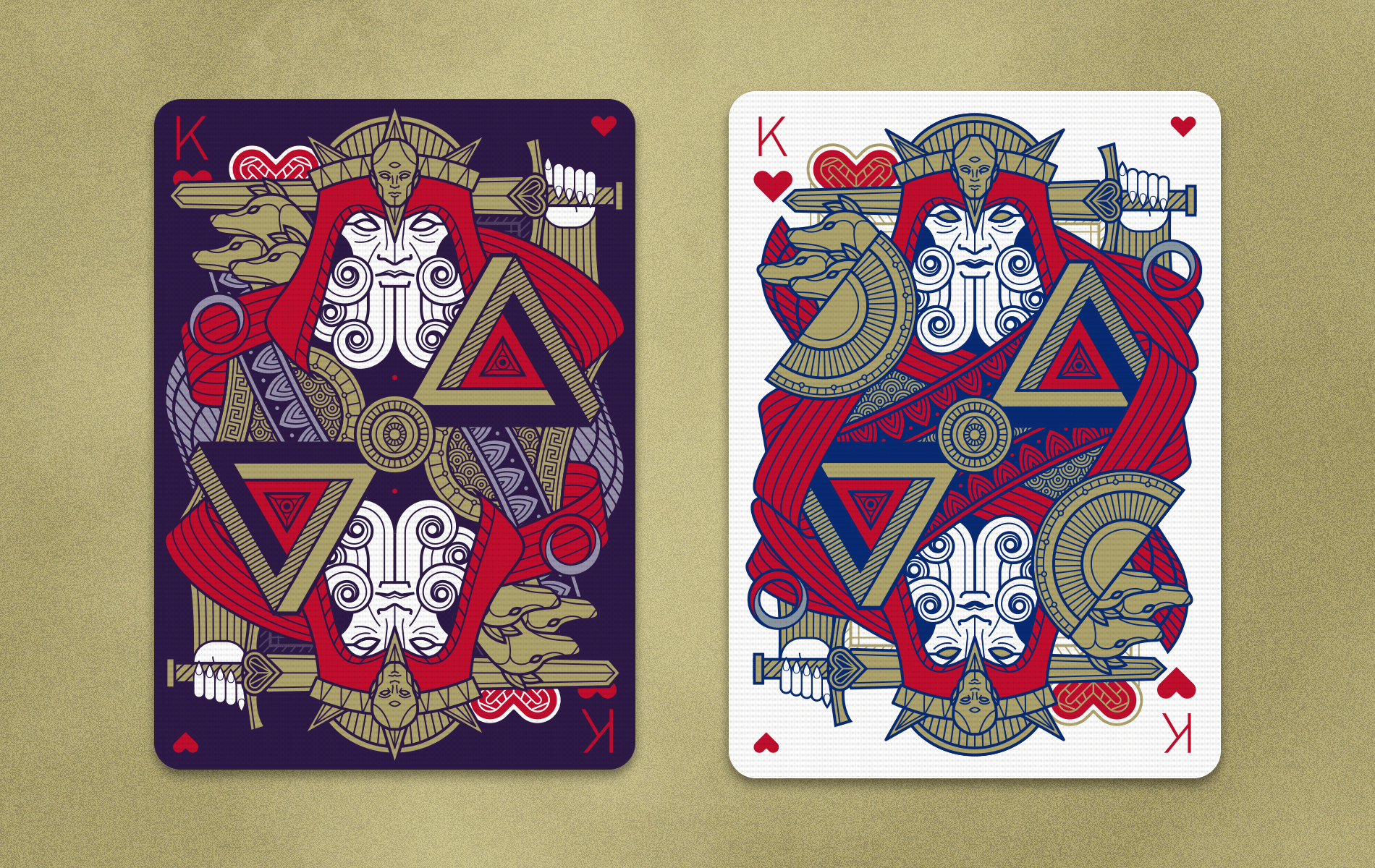 The story of Pantheon is the story of the Greek Gods. Spades are Jack Ares, Queen Hera and King Zeus. Hearts are Jack Dionysus, Queen Aphrodite and King Hades. Clubs are Jack Hermes, Queen Athena and King Poseidon. Diamonds are Jack Hephaestus, Queen Demeter and King Apollo. Jokers are Helios (Sun) and Artemis (Moon).
There is also a third-gaff joker, Persephone. She's the Queen of Hell, wife of Hades on one side and the Queen of Spring, daughter of Demeter on the other.
The new edition include also – Prometheus. This is a 4th Joker I've designed for this deck (not revealed)